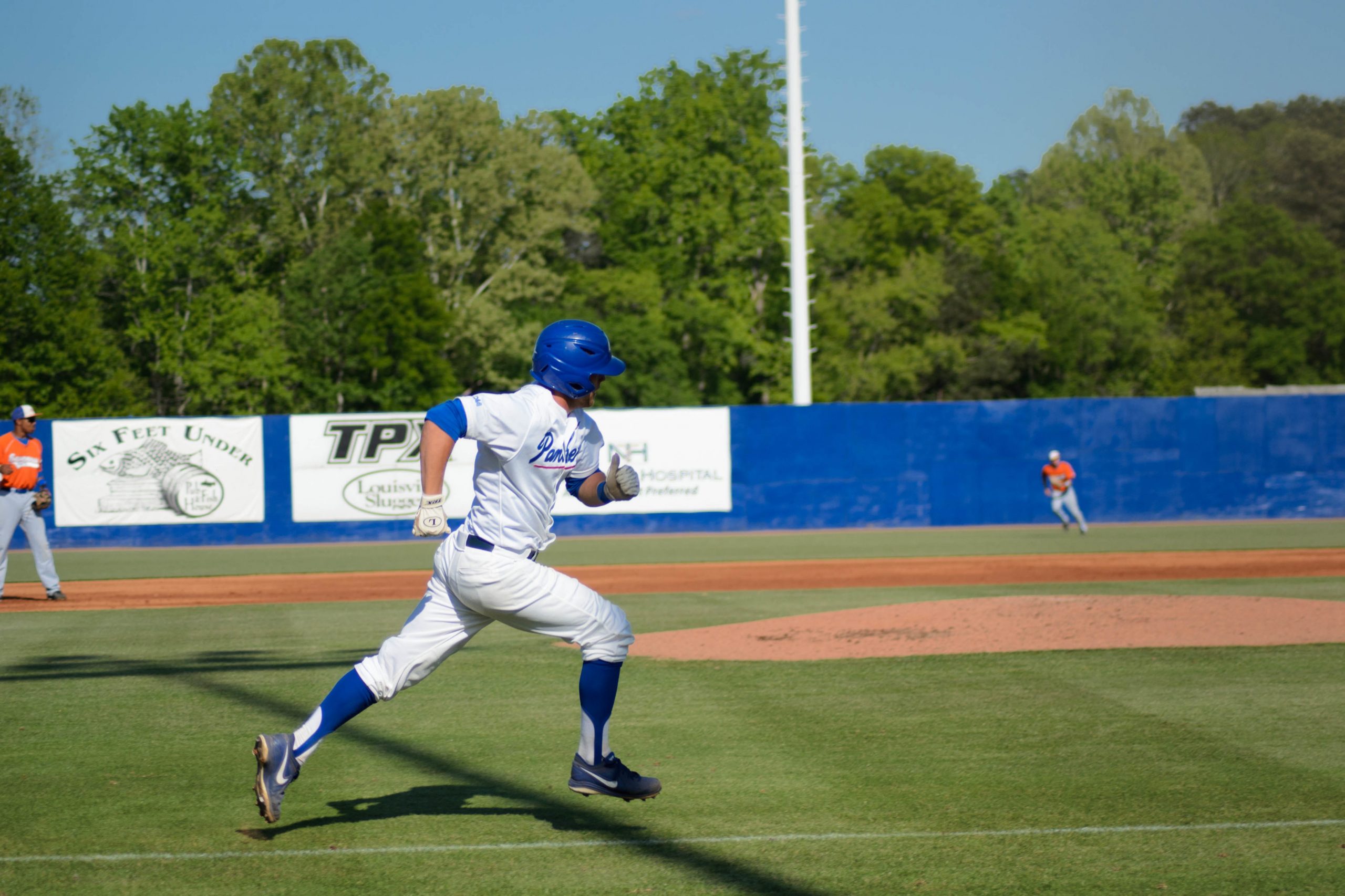 Georgia State baseball's season will be cut short after losing a chance to compete in the Sun Belt conference tournament following a 2-1 loss to Western Kentucky Friday night at Nick Denes Field.
The Panthers' loss combined with UALR's victory Friday night pushed Georgia State out of the top eight in the conference and out of contention for a conference title. The Panthers sit in ninth in the Sun Belt with a 10-19 record, 24-30 overall. The Hilltoppers advance to 29-25, 15-14 in the Sun Belt.
A late rally in the bottom of the ninth put the tying run 90 feet away for the Panthers with the go-ahead run at second and one out, but Western Kentucky's closer, Ian Tompkins, struck out Chase Raffield and Chad Prain to end the game.
The Panthers got out to a 1-0 lead in the top of the first off Prain's unearned run, but the Hilltoppers' Phillip Diedrick's solo home run in the bottom of the third evened the score. 
Diedrick hit a double in the bottom of the seventh, and pinch runner Trevor Lowe went into the game advancing to third on a sacrifice bunt.
Cody Wofford then singled up the middle to bring home the go-ahead run and end the Panthers' chance of a postseason.
The Panthers' starting pitcher Nathan Bates, 1-3, went 6.2 innings, let up nine hits and two earned runs.
The Hilltoppers' starter only threw 5.1 innings after throwing 94 pitches, and the bullpen came in only allowing two hits for the remainder of the game.
The Panthers close out their season Saturday at 2 p.m. trying to avoid the sweep against Western Kentucky