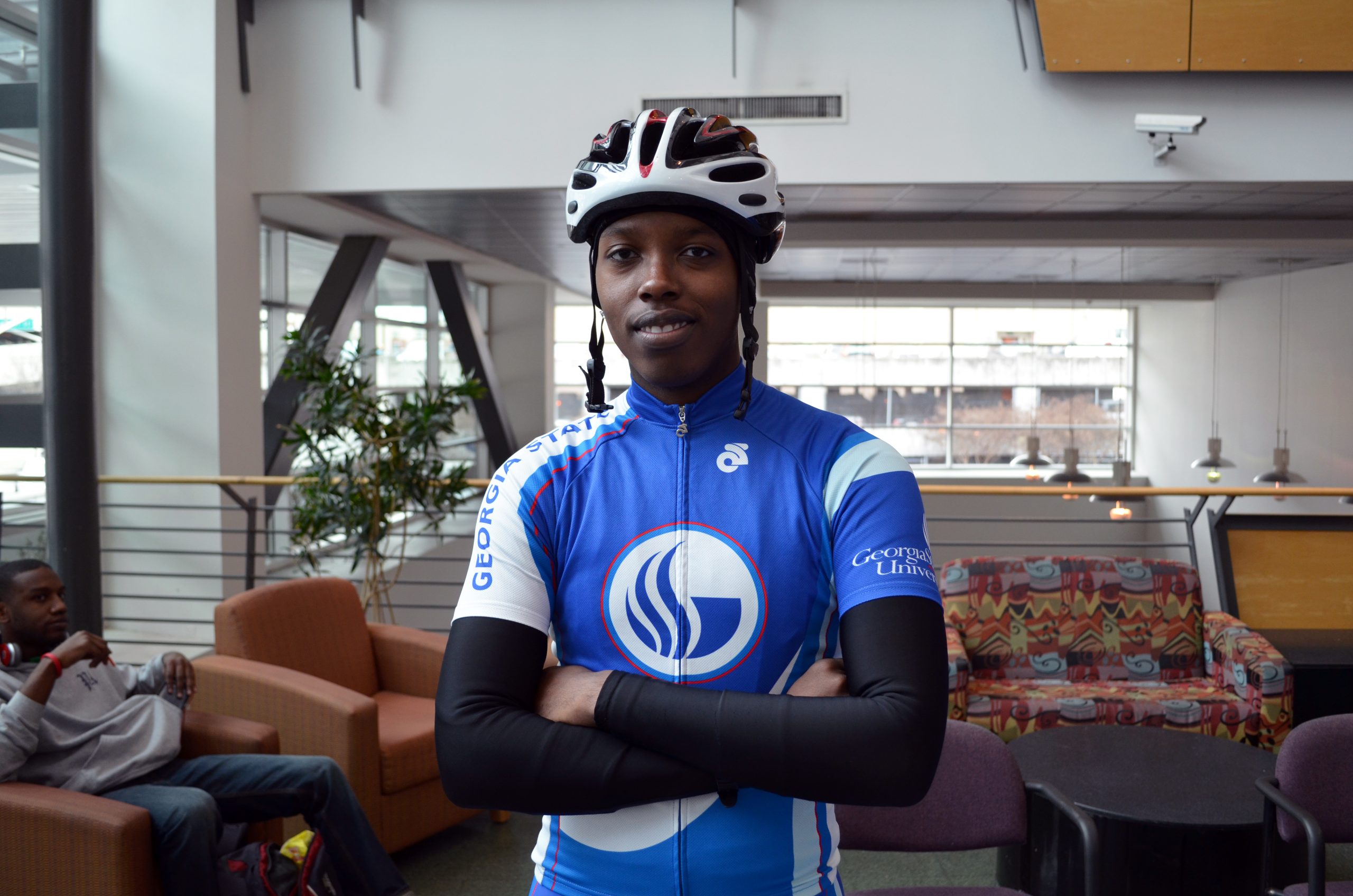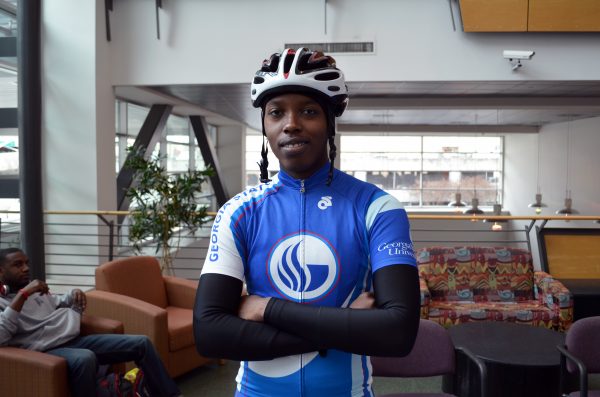 The Panthers' cycling club has been to nationals on five occasions, either for mountain biking or road cycling. This season, the club is officially represented by a single cyclist with Captain and Team Coach Alexander Vaughn.
How is it that the recreational cycling team currently has only Vaughn officially representing the Panthers?
This year the cycling club has had up to 47 members interested in joining. However, throughout the registration process, members begin to not follow through with commitment, according to Vaughn.
"It's just a matter of getting people to go through with the paperwork and actually be a part of the club," Vaughn said.
Georgia State has one other representative that officially competes with Vaughn. Because the other member is currently in training, only Vaughn out of its 12 members can compete this year. Twelve participate in the practices, but most do not compete at events.
Vaughn said that a recent rule change mandated that the maximum amount of riders that can comprise a school or pro team is 12. The Panthers compete as a member of the Southeast Collegiate Conference.
The cycling team at Georgia State does not receive scholarship funding even though the cyclists compete against other colleges or universities. Because the cycling team is labeled a club, competition is voluntary, and membership is not eligible for scholarship funding.
Georgia State's cyclists have competitions against other colleges and universities that have funding for their cycling programs such as Georgia Tech, Kennesaw State, the University of Florida and more. The team also competes against professional cyclists in events.
"We have to realize that a lot of pro cyclists go to college," Vaughn explained. "If Lance Armstrong went to the University of Wisconsin, he would be competing against college cyclists even though he is considered a professional."
He mentioned how cyclists are categorized in three tier levels. According to Vaughn, a tier-one team would have to win 100 points or more throughout competition season to be granted $8,000. The tier two team would need 75 points to be granted $700, while tier three follows with no money rewarded. The points are determined on the success of the cyclists.
Vaughn explains the difficulty to attain these points because of their late season start.
"It's kind of sided against us, because our cycling doesn't start until mid-February, so we actually don't get enough time to get enough points," Vaughn said.
Georgia State cyclists are competing and training similar to scholarship athletes. There are several resources that the club has to cover for athletes in case of injury.
Once a potential member takes the necessary steps to become a certified cyclist, he or she will register on imleagues.com, the website for all club organizations.
"Basically they are signing a participant agreement, and the agreement says that you cannot sue the university," Vaughn said. "But luckily, the agreement states that the university will cover his or her injuries that occur in practice."
Racing licenses are separate from the cycling club itself. Once a rider obtains their racing license, there is a separate insurance that covers riders in competition.
"Not only will you insure yourself, but your bike as well," Vaughn said.
Starting a club or any organization may be difficult at first, which is why advertising and marketing is important. Vaughn said one of his struggles is keeping the website detailed and updated.
Vaughn explained that although the website states that there is a $50 fee to sign up, the listed information has not been up to date. The actual fee is $20. It is put into the membership fees for people who do not have bikes. The fee gives them the ability to rent the bikes (Panther Bikes).
Vaughn hopes to be more proactive with the cycling club in the community.
"We're reaching out to other organizations like the Atlanta Bicycle Coalition, which happens to be a non-profit organization that helps build bike lanes throughout the city," Vaughn said.
He ensures he is representing his school with a full cycling uniform so that others will see that he is from Georgia State.
"That's just minimum ways were trying to get the word out. We actually try to get advertisement from the marketing center at GSU," Vaughn explained.
The cycling club occupied a sign-up table at a recruitment fair Jan. 22 in attempt to spread awareness of the cycling club to students.
"I'm going to do everything I can to make sure we make it to nationals this year again," Vaughn said.
More information on the cycling club and how to become a member can be found at the front desk at the Recreation Center.