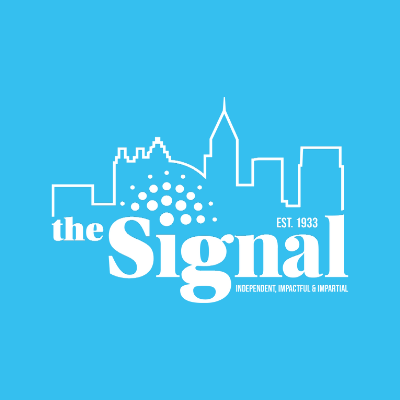 Homecoming's new supervising body and altered events will make the Oct. 6- Oct. 12 celebration different than past years.
The new University-wide Homecoming Committee will supervise this year's homecoming festivities, according to Kirsten Soriana, assistant director of Georgia State's University Events Management and new leader of the committee.
Soriano said the committee has the responsibility of managing events created by Spotlight and other groups.
It was created to increase enthusiasm for Homecoming Week and bring together representatives from across Georgia State for the planning, according to an April 2014 Campus Broadcast.
"Working together, this committee aims to increase faculty/staff participation in Homecoming events, build on alumni events and support student groups as they produce annual events," the broadcast stated. "Everyone in the university community can get involved. We'll have future announcements about volunteer opportunities."
Colleen Geary, director of Georgia State's University Events Management, said the committee's purpose is to provide structure to the celebration and to ensure all involved are working towards a common goal.
She also said the committee hopes to build school spirit, foster alumni relationships and strengthen affinity within the university. They also want to make new traditions and build upon old ones.
In the committee there are different groups involved including: Spotlight, Athletics and Student Government Association. Some departments participating in Homecoming are the Office of Civic Engagement, Office of Parent Relations and the Byrdine F. Lewis School of Nursing and Health Professions, according to Geary.
"Because all faculty, staff and students are encouraged to participate in the Homecoming celebration there are numerous events throughout the week which could be anything from a campus-wide event to a college hosting event to a department holding an office celebration," she said.
Various departments will contribute differently depending on what they are involved with, according to Geary.
"Some groups are volunteering to help with the food drive," she said. "Some are working to create/manage an event to build school spirit. Some are working on events to build alumni relations."
Before the new University-wide Homecoming Committee events were planned independently by departments and student organizations. Now the committee will supervise all promotions of Homecoming, according to Geary.
The Office of University Events Management will manage the Homecoming committee, according to the campus broadcast.
Georgia State's Office of University Events Management offers event assistance for the planning of events, according to their website.
Boyd Beckwith, director of Georgia State's Student*University Center, said he does not have a direct role in the planning of Homecoming activities but says "Panther Parties" are a new Homecoming feature for this academic year.
With the program, homecoming parties registered on the Homecoming website are eligible for a Panther Party Pack. The pack's supplies range from streamers to a t-shirt for their Panther Party, according to the Homecoming website.
The host receiving the pack then must post #pantherparty on their social media with photos and messages, according to the website
Registration is now closed and a select amount of hosts were chosen, according to the website.
Phillip R. Smith, assistant director of Programs for the Student*University Center, said Homecoming's funding comes from Spotlight's annual budget and not from sponsors.
This year the budget is $33,700 for nine events but last year Homecoming received $38,000 for 10 events. The Homecoming game after party will not be included this year, according to Smith.
He also said extra funds for Homecoming from Spotlight's budget will be used for other events.
In addition, University Events does not control individual units and what is spent on events, according to Geary.
Of the nine events budgeted for the 'Where in the World is Homecoming?' themed event, seven are on the Homecoming Week flyer.
On Monday, there was the French themed Good Morning GSU and a Rio, Brazil themed Field Day/ Powder Puff Football Game.
On Tuesday there is the Caribbean themed Spirit Plaza and an Asian themed Block Party, according to the flyer.
Egyptian themed "Night on The Nile" Royal ball will be the only event on Wednesday and will cost students $10 to attend at the Fox Theatre. On Thursday, there will be an around the world themed Golf Cart Parade, according to the flyer.
Saturday's Homecoming game will be a match between Georgia State and Arkansas at the Georgia Dome, where Homecoming royalty will be crowned. The Homecoming website also states on Saturday there will be a President's Brunch and Alumni Association Tailgate.
Khadeeja Rayner, a sophomore journalism major and member of Quiet Storm Steppers (QSS) and Mentorship, said her club will be participating in the Golf Cart Parade and assisting with Homecoming Court campaigns for former members of QSS and Peerless Perfection Steppers and Mentorship.
"Sisters, Joy Nwoke (Edition 17) and Ajhan Richardson (Edition 18) are running. Joy is running for princess and Ajahn is running for Queen," Rayner said. "Former P2 Brothers Jovan Paige (running for King) and Fortune Onwuzuruike (running for Prince), they are both in a number of student organizations on campus as well."
Rayner also said she hasn't faced any challenges while planning for Homecoming. The event she said she is most excited for is the Homecoming Royal Ball because attendees get to dress up like its prom.
"Homecoming is honestly my favorite part about Georgia State! It's so lively and refreshing!" she said.
Other events for Homecoming not on the Homecoming flyer are Dine out Day and Day in the Park, according to the University Events Management's website.
During Dine Out Day students, faculty and staff can receive at least a 10 percent discount at participating restaurants when showing their Panther ID on Oct. 8, according to the website.
Landmark Diner, Miss D's Pralines and Moe's Southwest Grill are some of the participating restaurants, according to the website.
Day in the Park is Oct. 10 and faculty and staff can bring their lunch to Hurt Park and listen to music and participate in games, according to the website.
Spotlight's Traditions Committee of 15 students began preparing for Homecoming in May and planned some of Homecoming's traditional events, according to Smith.
Georgia State's Student Affairs hopes to build school spirit in current and past students, according to Smith.
"With a school with few traditions, homecoming does provide a sense of pride for all," he said.