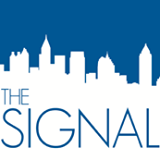 The members of Mt. Vernon Baptist Church voted Thursday in favor of the $14.5 million offer to move so the Atlanta Falcons can build their new stadium.
Per AJC, the church members voted 116 to 16 for accept the offer.
The state will pay $6.2 million and the Falcons will pay $8.3 million under the agreement.
However, Friendship Baptist Church is the other church that will need to reach agreement in order to move forth with the stadium project.
Friendship Baptist Church will vote on Sunday on whether they will accept the $19.5 million offer.