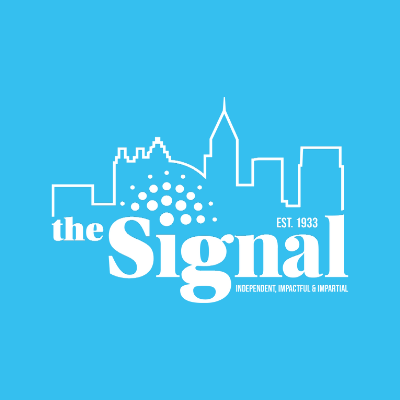 Candidate Tyler Lewis plays intramural soccer with his fraternity brothers, golfs on Sundays and kills
zombies on Xbox. He is excited about Tony Gonzalez coming back for another year with the Falcons, and when it come to girls, he prefers a Braves fan.
Tuesday, he will be part of a group of student government candidates campaigning for the vice
president position in our budget and finance office at SGA.
Here are seven questions we asked senator Lewis.
The Signal: What was your motivation to run?
Tyler Lewis: I have been most inspired by Taylor Briggs who currently serves as the Executive Vice President. While
working on projects with Taylor, we often discussed what this position entails and I could imagine how
well this opportunity would fit with my skills, abilities and aspirations for my future career. I always
strive to make a difference in other people's lives and this opportunity would allow me to continue this
type of work as the next step from Senator.
TS: What makes you a good candidate?
TL: What qualifies me as a candidate for the Vice President of Budget and Finance is that I have the
knowledge and work experience needed to be successful in this position. As a Junior at Georgia State
University, I am pursuing a Bachelor's Degree in Accounting and will continue onto a Master's Degree
in Finance. I am a Senator in the Student Government Association for the Robinson College of Business
and I serve as a committee member for the current Vice President of Budget and Finance.
TS: What is your platform for this election?
TL: My platform for this election is to manage the budget for the Student Government Association with
fairness, yet authority, and provide transparency to the student body so they can clearly see where their
money is being spent.
TS: Based on the previous vice president, Theo Muhumuza, how do you think you will improve the
position?
TL: First let me say that Theo Muhumuza does an amazing job. However, as enhancements to the position,
I have many ideas that I would like to explore. One such idea is to increase the amount of meetings to
obtain broader views and inputs as to how the budget is best spent to benefit the most students, while
at the same time, increasing overall transparency.
TS: How are these meetings going to be more transparent than before?
TL:The current committee meetings are held in the back room of the SGA office, which barely any students
know about. This is not transparent enough for me. These meetings are open to the public, but I would
like to move them somewhere more public, like the library. If I am elected, I am going to ask the student
body and my senators in the committee for ideas on a more open location.
TS: You're in Pi Kappa Alpha, what about Greek life and SGA?
TL: When I campaigned last year for the senate position, I had originally planned on bringing more Pike
influence in SGA. However, now I see that Greek life is represented very well, and I just want to continue
living by the Pike standards of SLAG (Scholars, Leaders, Athletes, Gentleman).
TS: What has been your involvement in SGA? What have you done?
TL: I have been involved with SGA for one year. During that time, I served as a member of the Student
Activities Fee Committee Executive Board, member of the Mandatory Fee Committee Executive Board
and committee member of the current Vice President of Budget and Finance.
Some of the accomplishments that I have achieved, over and above the normal duties of a Senator, are:
• SAFC – Managed all the allocations for the student activity fees for FY13 and FY14
• SAFC – Managed FY13 midyear allocation and FY14 full allocation of funds
• SAFC – Helped create the Sustainable Initiatives Fee Committee
• SAFC – Voted for the allocation of funds for GSU band members to play during President
Obama's Inauguration
• MFC – Voted against raising mandatory fees for FY14
• VP of BF Committee – Assisted with the advisement of maintaining this year's SGA budget