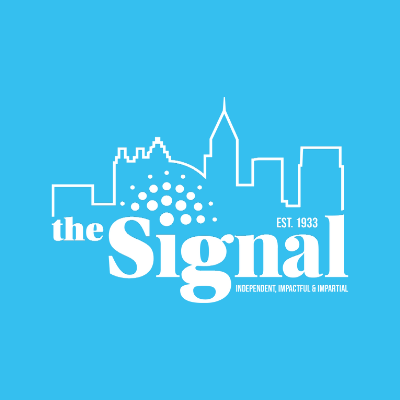 The Signal: What makes you a good candidate?
George Avery: Based upon my platform, and being a transfer student I understand the disconnect between on campus students and commuter students. My confidence in being an exceptional candidate comes from my experience in other leadership roles, such as my current position as President of Young Democrats of Georgia State University, being able to take great strides in networking and rebranding the organization. My desire to connect with my neighboring community, having an eye for detail, recognizing issues and making a conscious effort to fix them.
TS: What is your platform for this election?
GA: My platform is "Building a community for the commuter."
TS: Based on the previous position holder, how do you think you will improve the position?
GA: I would first like to say I believe the previous president has done an incredible job in embodying what I feel Georgia State needs work building on. The relationships between the student body, the connect and school spirit definitely needs improvement. And I will continue to work towards what the current president has been pushing to achieve. I will improve the efforts by assessing the disconnect in building these relationships which is making sure the commuter student feels just as home as the students that stay on campus. Encouraging greater school spirit, by requesting that the resources allotted by Georgia State are revamped; pushing for the library to stay open later if possible 24 hours, requesting that they implement a student lounge in the newly renovated Sun Trust building so that it can serve as a midway relax point for those students that may be walking from the opposite sides of campus.
TS:What was your motivation to run?
GA: My motivation to run is, as I stated before, the disconnect between the student body, as well as the lack there of between commuter and on campus students. It starts with a person effort, but also a belief that it's best to make strides in getting things you would like done personally instead of simply talking about it. Work towards fixing problems rather then merely witnessing them and complaining. I would like to spark that change I speak of, I wish to continue to build the stepping stones towards greater unity and school spirit amongst Georgia State University.
TS: What has been your involvement in SGA? What have you done?
GA:I haven't held any positions in SGA but I have served in leadership roles on campus, I am also a liaison for the Georgia State Student/University Center so I speak and interact with the entirety of the diverse student body on a daily basis.