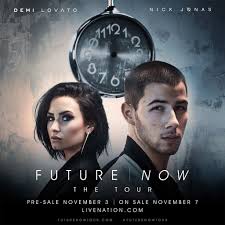 A few years back, Thought Catalog published a list of "12 Reasons You Should Never Meet Your Hero." One reason they failed to mention was that you'd basically have to sell your organs on the black market to be able to afford meet and greet tickets.
Even though Atlanta is home to several celebrities and a booming film and television industry, candid run-ins with celebrities still aren't as common as in star-studded hubs like New York or Los Angeles (unless you have the time to frequent celebrity hangouts in Atlanta).
For those of us that don't have spare time to stalk celebrities in bars, the chance to meet our heroes doesn't come as easily. We have to rely on meet and greet packages offered at festivals, conventions or concerts to get a mere five minutes with our faves. Most VIP packages cost upwards of $75, excluding the cost of the original ticket.
Some meet and greet packages are even more ridiculous than that. Justin Bieber's Ultimate #Purpose Experience cost $2,000 per person for a selfie and seating closest to the barricade. As someone who frequents punk and pop punk shows, I can promise you that with enough elbow flinging, you can get to the barricade for free at most punk shows.That being said, don't try it at a Bieber concert unless you want to be escorted out by security.
Still, Bieber's $2,000 selfie seems cheap compared to Beyonce's $3,600 VIP seats for the Formation Tour. However, Bey's VIP package doesn't even offer fans the chance to go backstage or even actually meet Beyonce. This sparked one fan, A.d. Allen, to write a list of things that would need to happen to justify spending $3,600 for a VIP package.
If you've got a family history of heart problems, I'd suggest taking a break before this next part: Beyonce's tickets aren't even the most expensive. Nick Jonas and Demi Lovato, who are heading out on the Future Now Tour, are offering one of the most expensive VIP packages in history. For a measly $10,000, fans can buy the "Ultimate VIP Dressing Room" package. Maybe they think by putting "Ultimate" and "VIP" in the name people will overlook the hefty price tag.
Just for reference, $10,000 is enough to buy 3,039 booster packs of Pokemon cards, 2,366 4 for $4 meals at Wendy's, or even a small island, but, hey, the package does include a private dinner with Lovato and Jonas (I thought the guys were supposed to pay on the first date?).
Some people argue that inflated VIP prices are okay, because the artists, like any other worker, are doing a job. They deserve to get paid. However, for artists like Lovato and Jonas, who have a combined net worth of $48 million, spending 10 minutes with fans for free won't exactly send them spiraling into bankruptcy.
Thankfully, some bands, mostly alternative or punk bands, recognize that most of their fans are broke. The Maine, for example, is offering free meet and greets all summer at Warped Tour. Their tent also throws shade at the inflated meet and greet prices with the tagline, "Why would you pay money to meet a human being?"
Those of us who aren't going to Warped Tour, though, are just going to have to keep loitering around the bars and diners in Buckhead for now. If that fails, tuition for a semester at Georgia State is about the same as those Platinum Beyoncé tickets, so maybe it's time for a semester off.
______________________________
Where to Meet Celebrities Around Atlanta:
STK:
Midtown
1075 Peachtree Street NE
Notable Patrons: Denzel Washington, Selena Gomez, Zac Efron, Jessica Alba, Chris Evans, Scarlett Johansson, Owen Wilson, Kevin Bacon, Arnold Schwarzenegger, NeNe Leakes, Kim Kardashian
Chops Lobster Bar:
Buckhead
70 W. Paces Ferry Road
Notable Patrons: Larry David, Russell Crowe, Justin Bieber, Billy Bob Thornton, Vin Diesel, Dennis Quaid, Kate Bosworth, Ryan Gosling
Buckhead Diner:
Buckhead
3073 Piedmont Rd
Notable Patrons: Mick Jagger, Steve Martin, Ryan Gosling, Russell Crowe, Robert Downey, Jr.
Vox: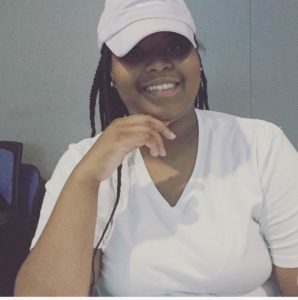 Alicia Deadrick, senior
If you could meet any celebrity who would it be?
"If I got to meet any…Probably Angela Bassett."
How much would you be willing to spend to meet them?
"Probably about $5,000 but that's about it."
Demi Lovato and Nick Jonas are offering meet and greets and a private dinner for $10,000. Do you think that's worth it or too much?
"Seriously? That's weird. I don't think a lot of their fans just have $10,000. Well it just depends on who you ask. I don't think a lot of their regular fans have that $10,000 to just shop around and throw for dinner."
Natalie Dallas, senior
If you could meet any celebrity who would it be?
"It's weird but I actually have like a list on my phone. Oh ok Tyler Posey."
How much would you be willing to spend to meet them?
"It depends on if I'm paying for it. I'd probably pay like $100 but that would get me nowhere. I mean I love him, but I'll meet him someplace else a little bit cheaper. Maybe like $100-$200."
Demi Lovato and Nick Jonas are offering meet and greets and a private dinner for $10,000. Do you think that's worth it or too much?
"That is insane. I'm going to the concert and like, no. I got [tickets] for $75 because I waited until last night. I've been wanting to see her in concert for 10 years, and actually, for her, I would pay a little more, but I don't think I would pay $10,000."