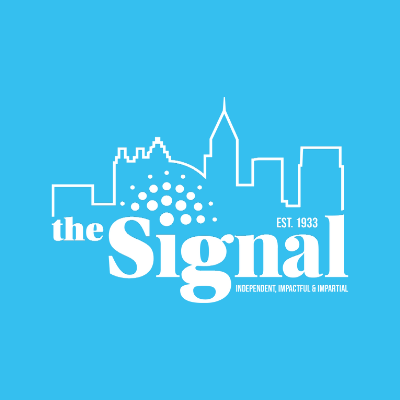 On a typical day, the Georgia State Counseling and Testing Center waiting room is constantly occupied by students looking to receive counseling services or rid themselves of anxiety that may be preventing them from performing academically or socially. Meditation is one of the many tools the center advocates for relaxation.
Dr. Kofi Kondwani is a staff member at the center. He uses consciously resting meditation (CRM), a technique that helps students reduce their heart and breathing rates, enabling the body to heal and purify.
Kondwani uses randomized clinical trials to determine the effects of meditation on people's health. He and Dr. Delores Williams visit freshman classes to teach students
CRM techniques. Kondwani explained that through these visits, they are able to reach students who may not
have come into the clinic on their own.

Rest is important for overall health, according to Kondwani.
"In each of these studies, we find that there are improvements in the
body and the mind based upon simple meditation."
"If you can't rest you can't think; if you can't think you can't
pass exams – you can't do the things that you have to do. Rest is
critical, yet we don't get enough," Kondwani continued.
He gives students "homerest" assignments that require them to meditate for 20 minutes twice a day, and
document their experiences before their final sessions the following week.
"Whether they felt that they needed it or [whether] they use it or not, at least they were exposed to it, and from there
they can make their own decision," he said, noting that he has taught about 1,000 students so far.
He also said that students often use time as an excuse to skip
meditations. But allowing the mind and body to rest for 20
minutes proves more beneficial than overworking yourself.
"If you
take a little time and rest, then what you're going to do is you're going to be
clearer and [you will] comprehend better. They learn that when they learn
meditation. They're getting a deeper rest in a very short period of
time."
Students interested in learning CRM techniques can schedule an hour-long appointment at the center, followed by a follow-up appointment. Kondwani and Williams also lead meditation groups at different times throughout the day several times a week so that students can practice.
"It's like riding a bicycle or swimming. Once you know how to do it [you have] it for the rest of your life," Kondwani explained.
Dr. Jill Lee-Barber, the director of the Counseling and Testing Center, said that the services of the Mind-Body Program, which includes Kondwani and William's CRM sessions, are not just popular around finals.
"It is busy at finals, it is busy at midterms, but it's busy throughout the semester because – honestly – life is hectic."
The center also has a relaxation room with a massage chair and biofeedback equipment. Through biofeedback, students can monitor their physical states and learn how to influence the mental and physical systems in their bodies.
"The biofeedback just helps to allow you to become familiar with feelings or emotions that you have, and how that influences your brain wave, or your heart rate or your breathing rate," Kondwani said. "And then if you can calm the mind down, you can see your breath rate calm down on the screen."
"That gives you the feedback that they're talking about, but your body has your own feedback mechanisms."
Kondwani prefers natural techniques like meditation as a first resort. This way, anyone can try out CRM techniques for meditation simply by using their own bodies.
CRM Guide from GSU's Counseling & Testing Center
-Establish two regular periods of CRM per day (Example: one before breakfast and one before dinner)
-Choose a quiet space
-Sit-up comfortably; do not lie down
-Close your eyes
-Breathe normally
-Meditate using the "sound" for 20 minutes.
-Slowly open your eyes
-Favor the "sound" over thoughts or noise during CRM
-Take 30 seconds of silence at the beginning of CRM, and two or three minutes of silence at the end of each meditation session
Visit the center's website for additional tips.