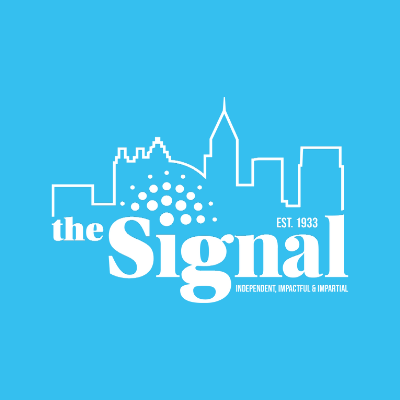 The Collaborative University Research & Visualization Environment (CURVE), which is coming to Library South in fall 2014, will connect students and researchers through interactive and collaborative technology.
"The idea came from corporate offices, like Google, where people work in collaborative environments and in highly visual environments," CURVE Project Director Bryan Sinclair said.
CURVE decided to use the library because the it provides many opportunities for students to share their research.
"In an age of visualization, analytics, and big data, CURVE will facilitate knowledge creation and transfer by connecting people, technology, data, and the latest display technologies in a shared collaborative space," the project website says.
A focus of this research will be through the CURVE InteractWall, which is a part of the Interactive Visualization System.
The Interactive Visualization System allows groups to work on various CURVE platforms concurrently though the CineNet Collaborative Visualization Software.
"[This software] will allow students and other researchers the ability to share visual information across the large touch-enabled visualization system and CURVE desktops," the project website says.
Students will be able to collaborate on the InteractWall by utilizing 12 large, high resolution, interactive touch panels.
"If you really want to visualize on the large scale, the interactWall is great for that. You can touch the screens and move things around to further your understanding of the data," Sinclair said.
Sinclair also said that this visualization of research is important.
"This is an age of visualization and we are presented with lots of data. If you can visualize this data it makes it more understandable," Sinclair said.
Several research stations that will be located throughout the CURVE will help with visualization.
These areas are not to scale with the interactWall, but they will provide large monitors and equipment able to meet the needs of collaborative research.
The space will provide the latest display of technology, as well as provide students with consultations, workshops and presentations from Georgia State library and faculty personnel.
Through partnerships with the Library, IS&T;, Honors College, URSA and academic departments, the CURVE will be able to host guest lectures as well as provide in-class instruction.
This space aims not only to motivate students and researchers to learn more about their field but also to learn more about the different opportunities that arise from the technology in the CURVE.
Some of CURVE's goals include teaching its users how to effectively choose software for a specific field and how to increase spatial literacy skills and human-computer interaction.
Although the technology will be equipped for professional-level research, the CURVE will be available to all Georgia State students and faculty.
Sinclair said that the CURVE is open to undergraduate students as well as graduate students and researchers.
Six focus groups were conducted during the fall of 2013 that consisted of Georgia State faculty, staff and graduate students from different fields.
The CURVE focus groups discussed ways to ensure that this space will be as efficient and productive as possible.
Some of the feedback stated that most faculty and graduates students agree this space should be utilized by undergraduate students.
"It is important not to alienate undergraduates, particularly since undergraduate research is growing," a participant from one of the focus groups said.
Another participant said that it is important to promote interdisciplinary collaboration, including undergraduate researchers.
An additional topic discussed by the focus group was how CURVE will be regulated.
According to the project's website, students and faculty will have access to this space by swiping their PantherCard.
As of now, the technology and spaces will not have to be reserved for use, but if the demand for access to the CURVE increases, this may have to be changed.
"We might have to have a system for regulating use if students are knocking down the walls to get in. That's a great challenge to have and maybe we will use the same system as booking for the study rooms," Sinclair said.
The CURVE's goal to provide a visualization technology rich space has started to spread throughout the library.
"In addition to the research stations having large monitors, we are adding larger screens to our study rooms throughout the library," Sinclair said.