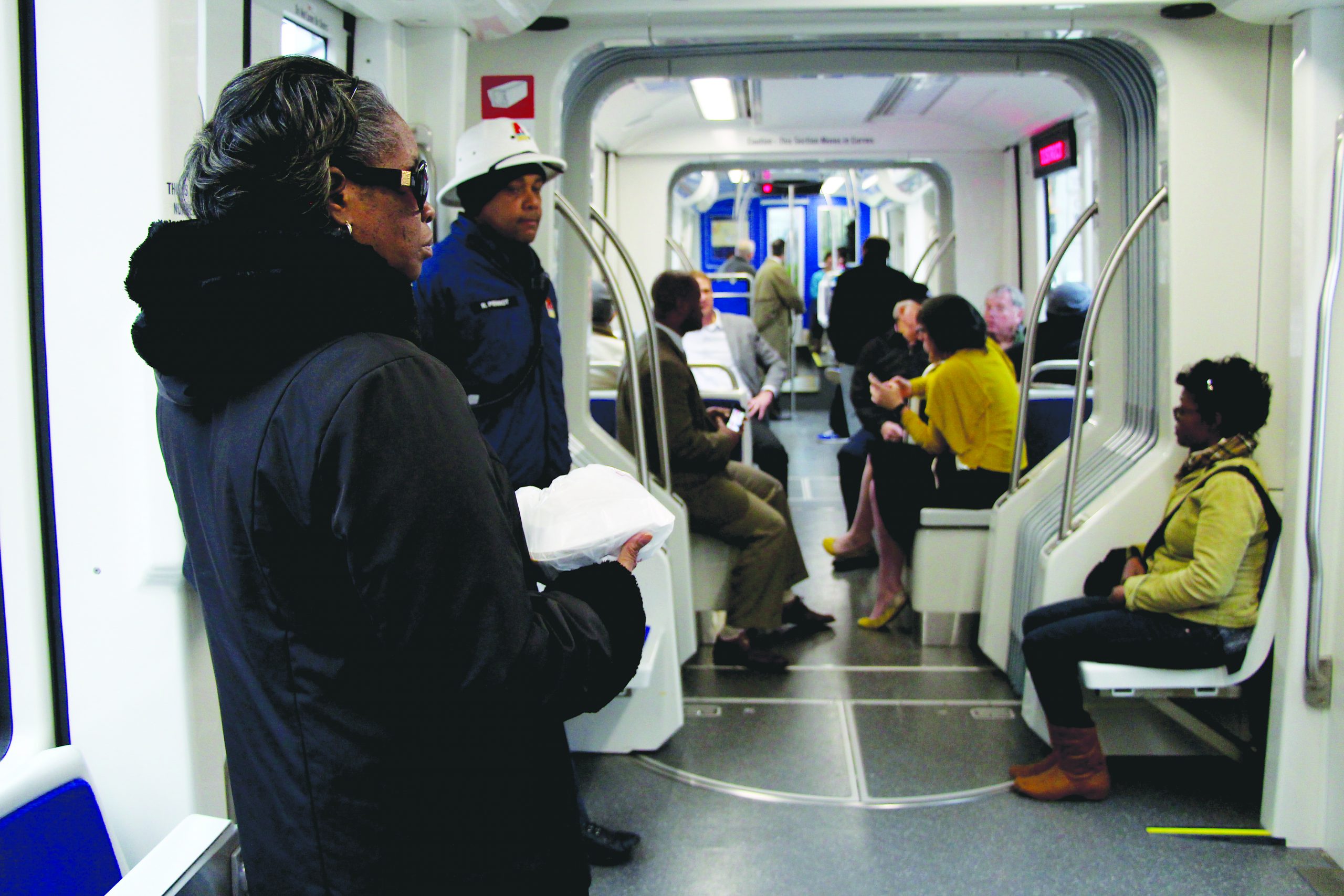 Atlanta's $92 million investment, the Atlanta Streetcar, is not only facing legal issues but also low response from some students at Georgia State.
Despite these issues and concerns, the streetcar's partners are seeking transportation expansion, according to Wilma Sothern, Vice President of Marketing at Central Atlanta Progress (CAP).
Earlier this month AT&T filed a $5.8 million lawsuit against the City of Atlanta and MARTA for the cost of moving utilities for the construction of the streetcar's lines in December, according to the Atlanta Journal-Constitution (AJC).
The City of Atlanta Mayor's Office provided The Signal with their statement about the lawsuit:
"The City has consistently maintained for over two years that AT&T is not entitled to any reimbursement from the City. The City will vigorously defend this position and remains confident that it will prevail in a court of law," the Mayor's Office said.
AT&T said the city and MARTA need to comply with the MARTA Act of 1965 which states utility companies should be compensated for relocation costs. AT&T also said compensation could be paid with grants received by the Atlanta Streetcar, according to the AJC.
CAP states the streetcar received millions in funding from five different grants and programs. The transportation's operations also receive funding from farebox, advertising and federal grants.
To ride or not to ride?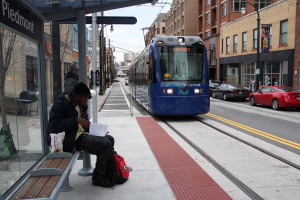 Since the streetcar began operations on Dec. 30 the preliminary estimate of riders is between 40,000 – 50,000, according to Sothern.
"We're impressed. We are getting great responses. You know there are still some critics out there," she said.
However, Rayetta Coleman, a junior criminal justice student at Georgia State, said she does not ride the streetcar because she hasn't researched how the transit system is servicing metro Atlanta.
She also said if she used the streetcar it would be to view attractions and historic sites with her family and friends.
"I heard it was a very big hit for MLK day. So, I would definitely do it for that," Coleman said.
Student Steven Saunders said a busy schedule has prevented English Ph.D. from riding the streetcar.
"I just get around by my car so much, I don't really think about the streetcar. It's probably good with tourism. It's probably allowing them to connect," he said.
Sophomore nursing student Drew Patterson said he rode the streetcar once from Aderhold to Greek Housing. He said he won't be riding it again unless the system is expanded.
"A couple of friends wanted to ride it. I mean the inside is really nice and heated when it's cold and everything. But at the same time still the problem is the distance it travels," Patterson said. "I would have gotten there faster walking than I would have riding the streetcar."
He said the streetcar should expand to locations such as Buckhead and Midtown.
"But literally I think it covers about twelve blocks from start to finish. I think, roughly. That's literally within walking distance," Patterson said. "But if it expanded to where you had to drive somewhere or something, that would be a lot more convenient."
Streetcar's future calls for expansion
Jenna Garland, the Mayor's Office of Communications' press secretary, said Mayor Reed has repeatedly mentioned he would like to expand the streetcar to connect with the Atlanta BeltLine.
The streetcar will ultimately become a part of a new local and regional system of transportation, according to CAP.
"Phase One offers last mile connectivity to the city center for MARTA, the Atlanta BeltLine and other transit options and additional phases will expand that service even further. The Atlanta Streetcar makes access easier within the city and it also functions as a metaphorical link between the city's rich history with rail transportation and it's evolution into a robust centerpiece of the New South and 21st century connectivity," CAP stated.
It is projected that by 2030 over 8,800 new housing units would be developed and 1,720 hotel rooms would be created in downtown Atlanta, according to the Atlanta Streetcar Corridor Development and Investment Guide.
There is no set deadline for when details will be determined for the streetcar's expansion and the decision is dependent on metro- and regional-wide transportation planning, according to Sothern.
"It depends on a lot of different factors, basically again planning [and] the funding. We have to identify funding sources before we can do that," she said.