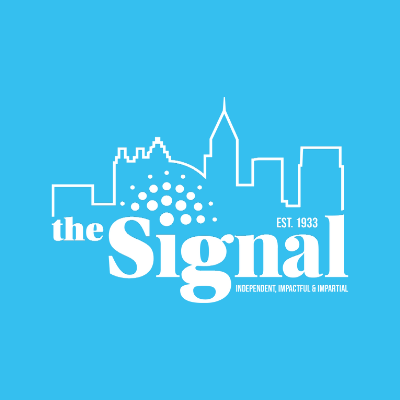 You know what my least favorite thing about sports is? Hype.
I mean, seriously. We take these games, hype them up to disproportionately high levels, and then act surprised when they don't live up to our expectations. Last years' Alabama-LSU games are a perfect example of this. Both were boring, anti-climactic match-ups that couldn't have possibly lived up to the kind of pressure we put on them.
Usually, this isn't a problem. Most programs deal with hype very well. It's not a part of their whole identity, their whole fabric. They accept it as part of the process, and move forward without it defining their teams for more than that game.
But when your entire program is built on hype is when it starts to get murky and crappy.
Georgia State hired Bill Curry, a coach with a lengthy pedigree, but who had been out of the game for several years. He's been a great ambassador and spokesperson for the team, and has brought national interest to a team that otherwise would've not had.
Georgia State uses the Georgia Dome for its home games. This is great exposure for an only three-year old program. We get to play on turf, in a big NFL stadium, with all the lights and fireworks. Recruiting wise, it should give us an edge—big time.
Just looking at those two things alone, we should have an advantage over nearly any FCS team in the business. We were born with at least a bronze spoon in our mouths. And yet, we lose. And especially this year, we lose badly.
Why?
Cockiness.
Oh, you hired Bill Curry? I know that name! Good hire!
You play in the Georgia Dome? Where the Falcons play? Oh wow, I bet that is just fantastic!
Bill Curry, has done a lot of great work in his coaching career. He was a good college football player, and he was a good ESPN announcer. But his career head coaching record is 98-118-4. He had been out of football since 1996. And he hadn't had an above .500 record since 1989. This is not to disparage Bill Curry as a good football coach; winning games is often just as much about location and good bounces than it is acumen. Just look at Rich Rodriguez.
My point is that Curry is not Bear Bryant, and that treating his arrival as the savior of downtown Atlanta football is a bit ridiculous. I think that kind of mentality seeped into our football program as a whole. We expected to come our as the best, without any kind of struggle, and that is never the attitude you want at USC, let alone a start-up program with three years under its belt.
And the Georgia Dome is even worse. You put these 18-24 year old males filled with ego, who have been in violent competition for most of their lives, and put them in the one place that would make every single dream they have ever had come true. You hear stories all the time about poor people winning the lottery and going broke within five years. If you go from Single-A ball to MLB, the learning curve is going to be as steep as a vertical line.
So how do we fix it? How do we keep the invaluable resources that have been gifted to us, but still change the culture of the program?
Eliminate the hype. Just straight up stake it in the heart. Until we accept that we are not the New England Patriots and that we are not the University of Alabama, we are never going to move past the lowest levels of the lowest program.
Hype can only be eliminated through what we are going through now. Our losses are piling up, and it hurts. But at the end of the day, all the bad that comes with grossly high expectations will have been removed. Sometimes, in order to promote growth, there must be destruction. As melodramatic as that sounds, it's true. And it's coming—just not as fast as we'd like.