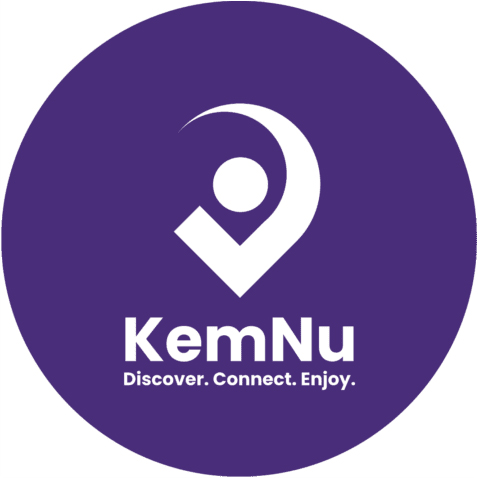 Making friends and networking can be a challenge for many college students, and it's been increasingly difficult with limited face-to-face interaction during a pandemic. 
KemNu is a social platform that enables people to connect over fun and exciting activities. 
The platform's co-founders, Viraj Patel and Vishwa Mudigonda, wanted to create something to help students struggling with networking like they did when they began their undergraduate journey in 2013. 
"We were excited freshmen. We wanted to go out, network, make new friends and party," Mudigonda said. "That's what college was supposed to be, the place where it's going to be the best time of our lives. But we soon realized that making new friends and connecting with organizations were extremely difficult."
Mudigona realized that not much information about organizations was available online. There was no dedicated platform to see a list of organizations, find club meeting times or contact information for those organizations. The team at KemNu decided to build a solution.
KemNu, which means "What's up?" or "How's it going?" in the Gujarati language, is marketed as the ultimate college platform to bring students and organizations together for exclusive college, university and other educational institution events. 
A Georgia State student will only see Georgia State events through registering with their student email. The platform goes further by rewarding student engagement. 
The more users participate in events hosted on KemNu, the more points they receive, and those points earn rewards. The team partnered up with various small businesses in Georgia to provide exclusive discounts only available through the app. 
Based on KemNu's research, there's been a 50% decline in student engagement with college organizations on campus since 2016. They found this data before COVID-19, and now the numbers are much lower. 
KemNu wants to make student engagement more streamlined and convenient while emphasizing social interaction, challenging other sites like Panther Involvement Network, GroupMe and Discord. 
"[On KemNu] you can have conversations with members in the organization, post the events live on the platform, have conversations, collect payments for paid events and you can skip or add an event to your schedule," Marketing Director Salina Patel said. 
It also has robust security backed by Google Cloud with encrypted data so that even the developers can't access it. The app also encourages students to get verified before they engage on campus. Students must submit a live selfie through the app's system, and KemNu's highly trained employees will personally vet them to approve their profiles. 
The platform's whole concept shifted to rebuild campus life after the pandemic since many students may be questioning whether or not they can have a fulfilling college experience.
"We're enabling you to find your community through this platform. [If] you like coding, you can check out all the coding things and filter the events and organizations accordingly," Mudigona said. "We're enabling students to find their communities in a much easier way and faster than ever before."