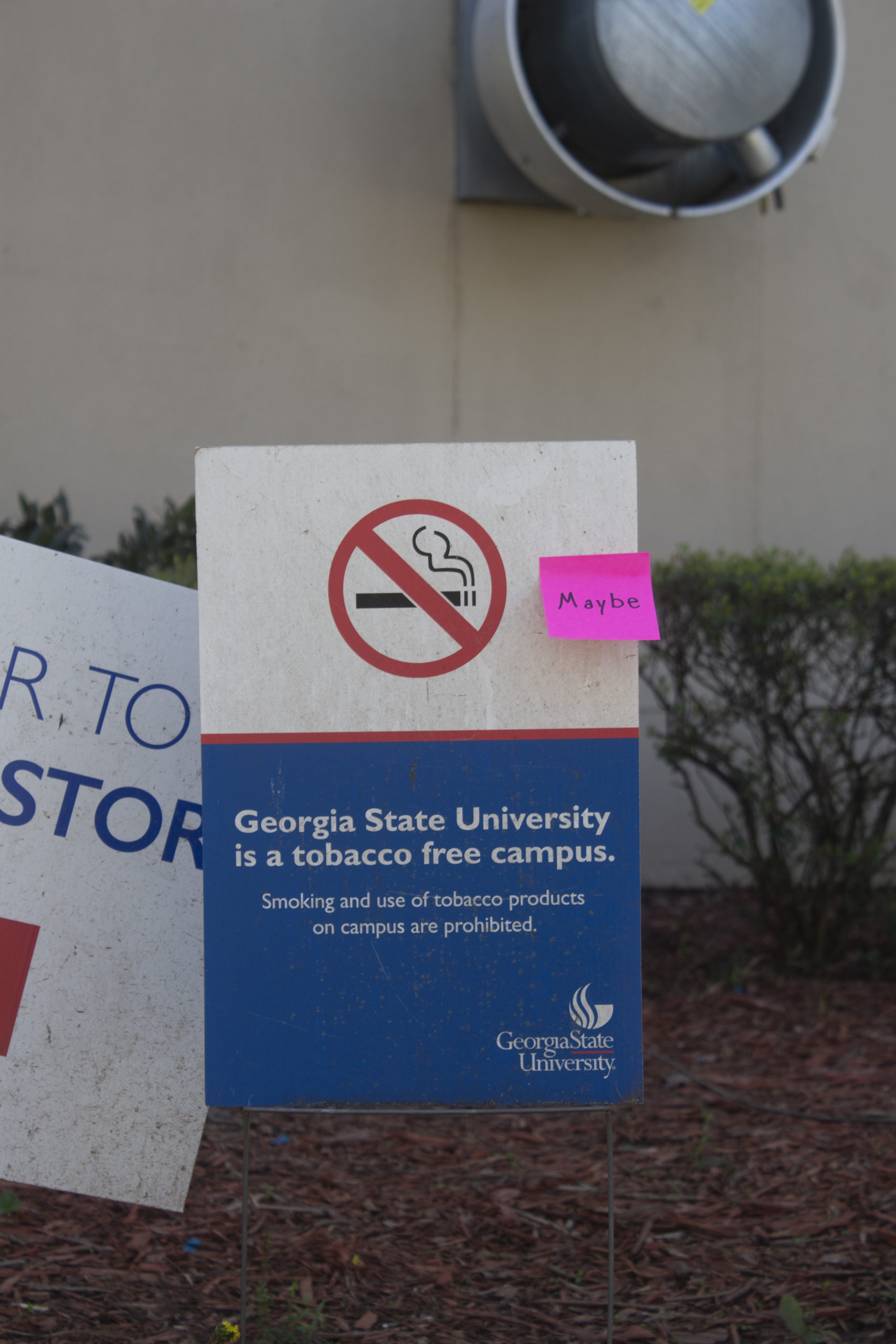 People have differing opinions concerning marijuana. Some see it as a holistic healing agent, helping both the body and mind with mental and physical issues. Others view it as a dangerous distraction that overtakes people's time, bank accounts and personalities. 
Sharing a living space is a delicate situation on its own; that is especially true when stoners and non-smokers become roommates. 
An array of online articles discuss pot and roommates, including tips on getting along with non-stoner roommates and advice on how to tell your roommate their smoking is disturbing. 
An anonymous source spoke on their experience living with a non-smoker while smoking daily. They describe the difficulties of living around roommates with different lifestyles and views about marijuana. 
"When your roommate doesn't smoke, it's hard for them to understand the mental and physical effects that you go through," they said. "I would say that you have to be respectful of their wishes and the shared space, and they should be understanding of you as well." 
Another smoker spoke on their experience sharing an apartment with a non-smoker and how they made sure to let their potential roommates know that they were "420-friendly."
"Smoking was something that they had to be okay with before we lived together," they said. "That being said, I respect [my roommates]  and their space as well, keeping the common areas well kept and pot-free." 
According to the CDC, Marijuana is the most commonly used illegal drug in the United States, with approximately 22.2 million users each month. Even with its widespread popularity, many choose not to partake in smoking. 
Chris Marks lives in a house with another roommate. While his roommate is an avid smoker, Marks is not. He spoke on the effects marijuana has on his body and why he chooses not to partake in smoking. 
"Smoking causes me to have panic attacks," he said. "Sometimes, I'll get anxious by just smelling what they're smoking when we are all in the same room. Even so, only very occasionally does their smoking affect me."
Julian Nathan is a non-smoker who lives in a pot-friendly house. Nathan's friendships with all their roommates have lasted because all roommates respect each other's opinions. 
"As long as it's done in moderation and doesn't affect the smell of the apartment, it doesn't affect me at all," Nathan said.
Not all non-smokers experience healthy living arrangements with their roommates.
Hundreds of posts online discuss uncomfortable living situations created by marijuana and stoner roommates.
Comments explain raised tensions from non-smokers stoner roommates, including loud, sleepless nights, messy living conditions and being uncomfortable in their own homes.  
A piece of advice on how to create successful rooming relationships: respect the other roommates. Whether agreeing with the roommates' choices or not, establishing the rights and wrongs of a household dynamic is vital in avoiding future complications. 
"Even though I endorse the healing and enjoyable effects of weed, I'm always considerate of my roommates' decision to avoid it," said a previous source. "I light incense, cleanup behind me and never pressure them to try anything they don't want to."