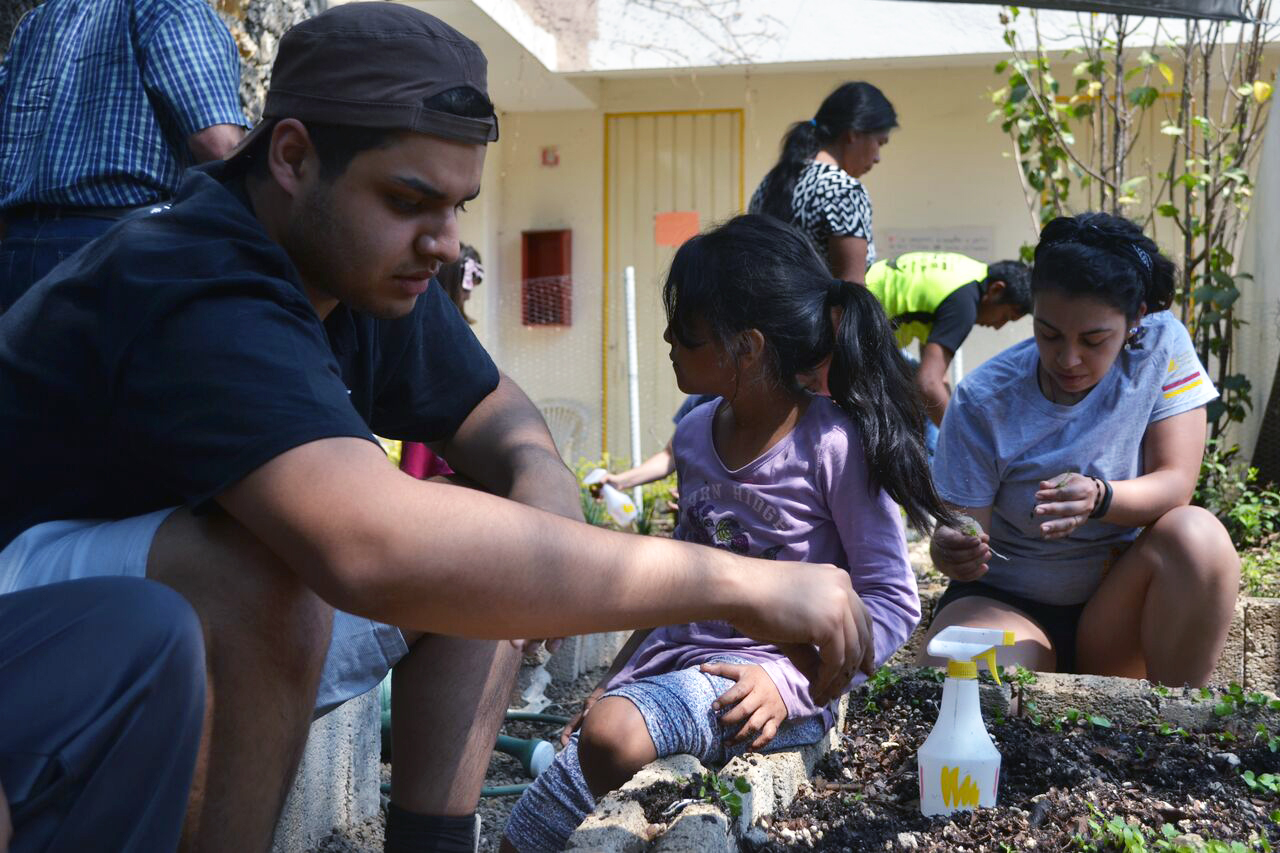 We've already hit the ground running after a week-long vacation from books and responsibilities. Some of you may have chosen to spend those glorious seven days stuffed between the sheets of your bed or hanging out with friends. Next time we're off from class, we vouch you take on some good ole traveling and learn to know the world around you. It doesn't have to be stressful, costly or nerve-wrecking. We've got three ways you can explore the globe without breaking a sweat!
ROAD-TRIP YOUR WAY AROUND
We're busy. Our friends are busy. If making plans for the weekend can be difficult, imagine a week-long overseas vacation. Spring break was supposed to be a time to relax, but now you're panting through Hartsfield Jackson to make it to terminal D 12 after security "randomly selected" you for an extra screening.
Maybe scale back your travel ambitions, pare down your packing and road trip to somewhere domestic but dope. There's a lot of fun to be had without stepping on a plane or posing for a passport.
With a road trip, you are on your own time. You have the option to stop for all the small stuff, the weird stuff, you wouldn't otherwise have gotten the chance to see. Better yet, you can pause and talk to locals in ways a plane or Greyhound just doesn't allow.
Road tripping can be astronomically less expensive as money can be pooled among friends. Where roundtrip plane or train fare might reach $400 just inside the U.S., the same trip might just be $40 for gas from each member of your group.
There are some downsides, however. Long hours in the car can test even the tightest friendships. It is always best to be very open about this strain and consciously give each other space.
And if you decide to road trip to somewhere densely metropolitan, good luck with parking. New York might sound like a good idea, but watch out for when the streets are swept as you'll need to move it or be towed.
LOW-BUDGETIN'
Often times the U.S. may seem too small for some of us. For those of us eager to explore the rest of the world, understand global cultures and get outta here for a while, other continents sound like the way to go. But the scare is always about the financials. Traveling to Europe can average around $1,000 just for a round-trip flight ticket. A price tag that many students– especially at Georgia State–can't afford. Our university is comprised of first-generation college students, students thriving on their own, or individuals juggling classes between two or more jobs. A trip to Europe, Asia or Australia perhaps sounds like a luxury. But if you're smart, it absolutely can make its way onto your calendar!
The key to enjoying a low-budget adventure into countries rich with culture and history is planning and spending time comparing prices. Firstly, don't take time off when everyone else will. A trip to any European city in the spring will be substantially less money than the summer, because that's the known "high season" when everyone packs their vacation bags and waves their jobs goodbye. Instead, give yourself some time off during the fall, or right as the weather starts warming up between March and April.
Don't click on the first good-priced ticket you buy. There's dozens of websites like Skyscanner and Cheap-O-Air that will compare prices between different airlines and give you your cheapest options. You can even select to track a certain flight, and these websites will notify you when the price has changed. And once you have found a good price, wait a couple of days. Chances are, you won't lose it, and if the flight remains open for too long, ticket prices may go down. And once you've got the traveling part down, start budgeting for your stay.
Hostels are your friend! Especially if you're travelling alone, hostels make for a friendly environment with more than a handful of people who are also taking on the world and have their own funky stories to share. Search the internet for those reviews, and check out other travelers' comments about their experience at the hostel. Ladies, if you're traveling alone, you want to do special digging about things like the surrounding area and whether your hostel offers female-only selections. Many hostels also provide other services as well like meals and tours (usually inexpensive or even free!), and staff are always a helpful resource when it comes to finding your way around town.
STUDY ABROAD
One great way to travel in college is by studying abroad. It's the best of both worlds: exploring the world while still gaining college credit, and you don't have to worry about the little details as your university will take care of all of that for you!
Georgia State offers study abroad programs in countries like England, Ecuador, and Japan, lasting for as short as spring break to as long as a whole academic year. It's an enriching experience, but it does take some planning.
Firstly, think long and hard about where you'd like to go. If you're a business major, look for countries with major corporations. If you're an environmental science major, look for countries rich in nature. It's a given that you'll get to be engulfed in the culture, but make sure the experience is professionally valuable as well.
After you've found where you want to go, start looking for the right program. Start with deciding how long you want to stay. Then figure out if you'd like to stay on your university's campus, an apartment, or even be housed with a family. It's also good to think about if you want to venture into this experience alone or go with a group of other Georgia State students.
Look through the options that Georgia State offers and find the one closest to–or that matches–your dream goal. And once you find it, get moving!
Get in contact with the person in charge of the program as soon as possible. The faculty that facilitate the program will be a major resource for you during the whole experience. Let them know your questions and concerns. Ask for their advice on what you can do to avoid a culture shock once you arrive. The program facilitators are passionate about the program and the countries, so they're happy to help you prepare.
Make sure you give yourself enough time to turn in all the required documents, and then sit by the mailbox waiting for the application letter. Most students at Georgia State are likely to get accepted, and after that, it's smooth sailing for you! Scholarships are plentiful so don't rid yourself of the opportunity to travel entirely expense-free!
Spend the year abroad learning, building credits for your major, and also collecting some incredible experiences!