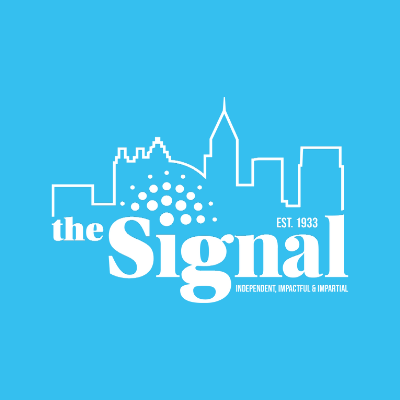 Georgia State plans to hire on more tenure track faculty while the national average lags behind.
According to John Curtis, director of Research and Public Policy for the American Association of University Professors, American universities as a whole are hiring fewer tenure-track faculty.
"The overall number of faculty members has been increasing. There's been a continuing shift to part-time faculty members and full-time faculty members who are not on the tenure track," Curtis said.
However, this is not the case at Georgia State.
"President Becker and the Provost have the Second Century Initiative (2CI) that has set out to hire several hundred tenure track faculty to increase our research profile, the federal dollars and the visibility that comes to the university," said Dr. Peter Lyons, associate provost for Institutional Effectiveness.
As stated by the Second Century Initiative's Preamble, "Over the past few decades Georgia State has grown and advanced at a dramatic rate due to the creative efforts of individual faculty across disciplines as well as collaborative undertakings in our emergent areas of focus. The University is committed to supporting and rewarding ongoing faculty achievement, as all faculty accomplishments contribute to the excellence and reputation of the institution."
In its strategic plan, the Second Century Initiative states that it aims to "enhance a research culture [as] the vitality of a university's research and scholarship is dependent on the leadership of the faculty and the quality of graduate programs."
Though Georgia State is working toward hiring on a substantial amount of tenure track faculty, the ratio of tenured professors to students per capita has decreased.
According to the university's IPORT, the online university data warehouse, we have hired 28 percent more non-tenure track faculty since Fall 2005, while the number of tenure-track faculty has remained relatively static, only increasing by about 5.8 percent since Fall 2005.
Dr. Lyons said that "in the 1990's the previous provost was concerned about the number of part time people, so they created the permanent lecture position. Growth in non-tenure track faculty keeps up with growth in the student body."
Essentially, this translates to more graduate teaching assistants instructing courses.
With this information, students are concerned how this affects the value of their education.
"I've noticed that it's harder to understand material that some of my graduate student professors try to explain," said student Bobbi Smith.
On the contrary, Dr. Lyons said that "[the effectiveness of graduate student professors] is an empirical question that we haven't yet tested. We have a wide range of instruction here but the quality of that instruction doesn't necessarily come from tenured faculty. We have some really great graduate instructors as well."
"I know some students are concerned about their teachers' competence, myself included," student Alex Basinger added. "But if the Second Century Initiative is as effective as it's supposed to be, it  should bring a better wealth of instructors to the university with time."