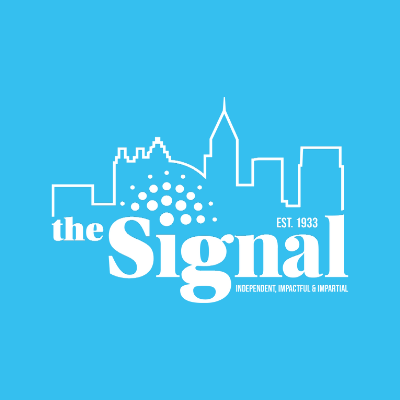 The Holiday and Hoops Classic at the Sports Arena concluded with a defeat Saturday for Georgia State women's basketball. The final score against the La Salle Explorers was 76˗68.
First  Half
The game started for the Panthers achieving the first four points. Micahya Owens placed La Salle on the board in between shots by Ponder as the score was 4˗2 in favor of Georgia State. Alicia Cropper contributed a three˗point shot making the score 5˗4 Explorers.
With the score at 7˗6 in favor of La Salle, Khristin Lee fouled Brittany Logan sending her to the free throw line. Logan made both of her free throws giving Georgia State a lead before an Owens three made the score 10˗8.
Ashley Watson achieved a layup to tie the game at 10, before a 6˗0 run by La Salle. A second three from Owens and a three˗point play from Lee after a foul charged to Ponder, placed the Explorers ahead 16˗10.
La Salle maintained a six˗point lead with the score at 18˗12, then extended it to 21˗12 after a three˗pointer by Amy Griffin, prompting a Panthers timeout.
With over eleven minutes left in the first half, the lead for the Explorers was 23˗14, and later 25˗16 and 27˗18. Indigo Dickens fouled Kennesha Nichols placing her at the line. Nichols made one of two at the line, but Alicia Cropper drained a three for La Salle increasing their lead 30˗19.
Layups by Logan and Ponder placed Georgia State within seven at 30˗23. Owens made a jumper to make the score 32˗23. This was followed up by a jumper by Ebony Wells bringing the tally 34˗23.
La Salle's lead became 37˗26 prior to an 10˗0 Georgia State run. This included four made free throws by Logan and two each by Watson. Gaby Moss along with a Ponder jumper and a Logan layup tied the score at 38.
Second Half
Nolan started scoring in the second half placing the Panthers ahead 40˗38. Ashanti Freeland tied it at 40 later in the period.
With the two teams tied at 42, Logan upped her point total to 14 and Watson to six giving Georgia State a 46˗42 lead.
Wells placed a layup followed by a foul on Haley Gerrin placing Alston at the free throw line. She made only one of two from the line.
Later in the second period, the game would see leads for Georgia State of 50˗47 and 52˗49. Indigo Dickens got La Salle within one at 52˗51 before the Georgia State lead was extended to four with a three by Ponder.
Watson and Jamila Mayfield were charged with fouls against Beslow and Alston, respectively. Beslow made both free throws but Alston only made one of two. This made the score 55˗54.
With the score at 57˗56, two made free throws by Logan plus one from Watson made the Panther lead grow 60˗56. An Owens three trimmed La Salle's deficit by one at 60˗59.
Dickens placed in another layup giving the Explorers a one point. Another Dickens layup tied it at 63.
Dickens upped her point total to 12 giving La Salle a two point lead at 65˗63. Owens then fouled Ponder, but she only made one of two bringing Georgia State within one. The lead for the Explorers became three at 67˗64. Alicia Cropper made a pair from the line after being fouled by Moss. Owens then made the lead five at 69˗64.
With the score at 71˗66 in the closing moments of the game, the Panthers called a timeout. Owens made one of two after a foul charged to Ponder. With under 30 seconds left, Beslow made a pair of free throws, after a foul charged to Logan, making the score 73˗66 as La Salle was in the midst of an 11˗3 run.
Beslow made two more free throws after another foul charged to Logan. Watson made a successful layup making the score 76˗68. La Salle dribbled out the basketball in the closing seconds to seal a victory.
The non˗conference schedule is in the books for Georgia State. On Dec. 30, the Panthers will begin Sun Belt play against UL˗Monroe at 5 p.m. at the Sports Arena.
Final Stats

| Georgia State | La Salle |
| --- | --- |
| Ponder: 22 points, 9˗18 shooting | Logan: 20 points, 11 rebounds |
| Owens: 20 points, 8˗17 shooting | Dickens: 12 points, 5˗8 shooting |