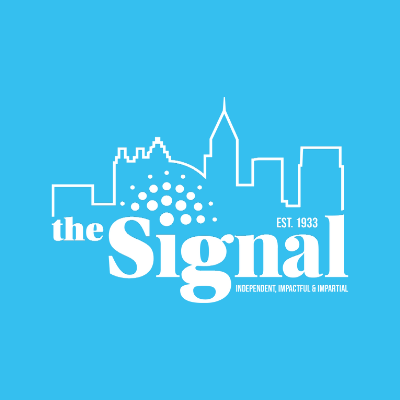 Even with a rough football season nearing a close for the Panthers, wide receiver Donovan Harden is having one of the best seasons on the team and in his career.
Harden has been a major addition to the team this season after transferring from Illinois State University. He joined the team in the 2012-13 season but was not able to play despite working out and practicing with the team.
The new wide out suffered a knee injury that forced Harden to undergo knee surgery. Harden was able to participate in the upcoming spring practices for the 2013-14 season.
In the second game of the season, Harden was able to find the end zone for his first touchdown as he ran for 68 yards through the New Mexico State defense.
Following the New Mexico State game, Harden was one of the most productive players on offense, creating an immediate impact despite his recent recovery from knee surgery.
Harden had two back-to-back games with at least 10 receptions along with scoring at least two touchdowns. At South Alabama, Harden brought in 132 yards with two touchdowns. The next week against in-state rival Georgia Southern, Harden hauled in 11 receptions for 186 yards and four touchdowns. These two weeks put Harden in the national spotlight as a new nomination for the Biletnikoff Award, which honors the most outstanding receiver in the country.
The Signal sat down with Harden to speak with him on the success.
The Signal: What do you believe it is specifically that has made you successful?
Donovan Harden: Just having faith and believing the whole time. I look to my dad a lot. I look to my family and call them every weekend. They made sure that they kept me up. They made sure my spirits weren't down. I just have to work hard. You know there's nothing handed to you.
TS: Describe the success of yourself and quarterback Nick Arbuckle this season having such a connection?
DH: A few teams try to go cover one man against us and I feel like I do pretty well against man coverage or man press, so Nick puts the ball on the money and in the right position to make plays.
TS: Do you believe that you are the best receiver on the field?
DH: I mean it's hard to say. I'll leave that up to you guys, but I know I have a lot of great group of receivers around me that make me better and makes my job better. I don't think anyone is explosive as Rob [Davis], fast as Avery [Sweeting], smart as Quez [Linquez Blair]. We have a few play-makers out there as well (Joel [Ruiz]). So it's just me out there. It's a lot of guys out there that make me look good.
TS: In your opinion what do you believe needs to change for a successful 2015-16 season?
DH: I mean we just have to turn it around. I mean I don't think we're doing too much wrong. At the end we just can't give up at the end. At the end of the day we have to go back into the lab, after even a hard loss, just continue to chip at the rock and it's going to break eventually.
TS: Having back to back games with 10 plus receptions and a combined 318 yards in two weeks, what does this mean to you personally?
DH: It's a good feeling. Like I said, when I had the knee injury, I was a little down, not even sure I was going to be able to play the same. So after those games, it's kind of a relief. I'm just really thankful, but there's a lot of work to be done. I feel like I can do a lot better.
TS: Having one of the best seasons of your career, what does this mean to you?
DH: It just means that I want more. It makes me more hungry, because I have another season left, which just makes a lot more stats to be broken.
TS: Most of the offense is coming back; are you excited about that?
DH: I'm very excited we got a good group of guys coming back!