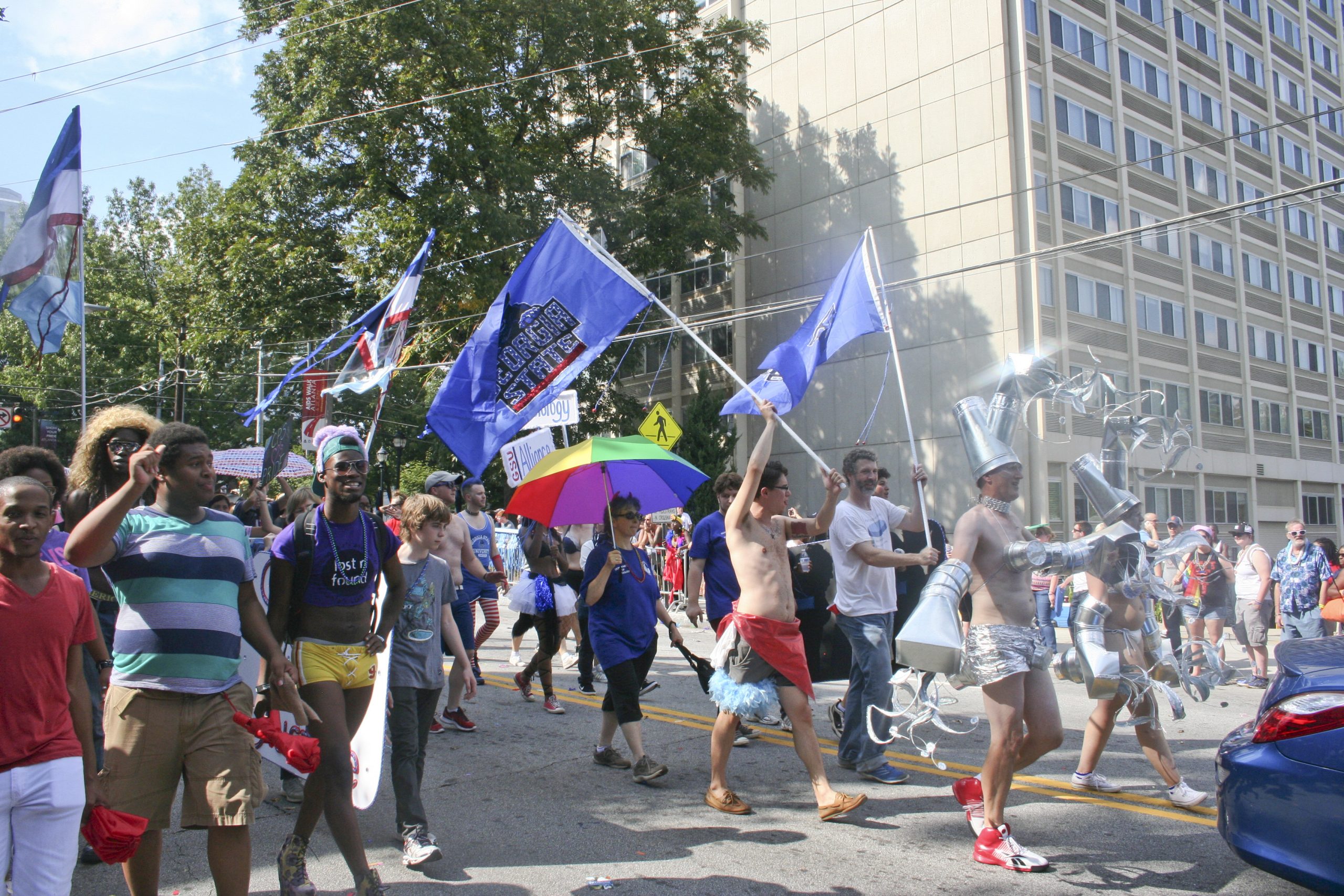 The month of June is nationally recognized as Lesbian, Gay, Bisexual and Transgender (LGBT) Pride Month. This month commemorates a historic turning point in the gay rights movement when the 1969 Stonewall riots occurred in Manhattan.
On June 4, the Supreme Court of the United States (SCOTUS) made a landmark decision on a case titled Masterpiece Cakeshop v. Colorado Civil Rights Commission. The case originates on the decision of a bakeshop in Colorado to refuse to make a wedding cake for a gay couple based on the religious beliefs of Jack Phillips, the owner of the shop.
The Colorado Civil Rights Commission (CCRC) ruled against Philips for illegally discriminating against the same-sex couple. Following this, Philips appealed the ruling to the Supreme Court, on grounds of exercising the first amendment.
The Court ruled 7-2 in favor of Philips. However, the court did this on the premise that the CCRC had unfairly ruled on Philips and had shown anti-religious bias. This ruling, according to The Atlantic, "used a rationale applicable only to this case, which sheds no light on the larger civil-rights issues."
Following the decision made by SCOTUS, all three remaining candidates for Georgia Governor issued statements on the case and their policies on LGBT rights and religious freedom. Casey Cagle and Brian Kemp will head to the polls for a runoff election for Republican candidacy on July 24.
"The Supreme Court confirmed what we already knew: The Constitution protects religious exercise and expression," Cagle said. "There's no clause that says 'unless the Left deems it offensive.' As governor, I will make sure no Georgian ever has to take a case to the Supreme Court to defend their religious freedom."
Cagle took a stance that he calls Keep Faith in Sports and has supported legislation such as Senate Bill 375, which would allow publicly funded faith-based adoption agencies to refuse service to LGBT people.
Cagle additionally sent out fundraising letters in December 2015 aimed at religious conservatives. "The Obama administration and Liberals across the nation are gaining major victories that threaten every aspect of our principles. Abortions. Same-sex marriage. Prayer in schools. You name it," Cagle said. "But not in Georgia."
Brian Kemp turned to twitter to make his statement. "I applaud today's decision by #SCOTUS. As governor, I'll stand up to the radical Left and politically correct. We will never apologize for protecting religious liberty and living out our faith," Kemp said.
Gov. Nathan Deal has rejected several bills addressing religious freedom during his time in office, however both Cagle and Kemp have pledged to sign measures for religious liberty if they reach their desk while in office as Governor.
The Georgia Baptist Public Affairs Ministry (GBPAM) has been a key organization in pushing for state level implementation of policies of religious freedom. Mike Griffin is the public affairs representative of the Georgia Baptist Mission Board and a lobbyist at the Capitol.  
The goals and intentions of the GBPAM are released in the annual GBC Resolutions. Several of these resolutions include topics of LGBT rights and religious freedom including the Resolutions on Protecting Religious Liberty, Defending Traditional Marriage and Affirming God's Design for Male and Female Persons.
Griffin finds the basis for religious liberty in the first amendment. "The underlying principle of the first amendment is that you can choose to believe what you want to believe about God or choose not to believe anything at all," Griffin said. "To be honest with you, that's not a right or left issue, that's a citizens rights."
For Griffin, there are two main areas of focus, the first being the topic of marriage and freedom from participation. "Marriage from a Christian viewpoint is not just a ceremony, it's a part of one's worship experience," Griffin said. "Marriage being between a man and a woman is far beyond religious grounds, all of human history upheld that marriage was between a biological man and a biological woman."
The second focus is on public accomodation laws. "Baptists don't have a problem with civil rights, our problem is what we would consider 'special rights' that are generated for people's behavior choices," Griffin said. "When you start talking about sexual orientation or gender identity, they are not considered to be a part of basic natural rights."
Griffin does not want to see a change to the groups covered by these laws. "If you look at the march of the sanitation workers in Memphis in 1968, they held up signs saying 'I am a man,'" Griffin said. "Because those were basic human rights, based on their genetics, you didn't have to ask them what they were, you could see what they were."
Griffin's final words are what he would consider to be the core of his message. "I don't understand everything but I do understand that no one likes to be mistreated. Agreement is not the premise for love," Griffin said. "We can disagree on policy, we can disagree on Biblical doctrine, but nobody ever wishes anybody harm."
Georgia Baptist does not endorse a political candidate, all though their views are most in line with the Kemp and Cagle. One of the two candidates will move forward in the runoff and face Stacey Abrams, the democratic candidate, this fall.
"Georgia families and the business community have made clear again and again that discrimination under the guise of religious freedom has no place in our state," Abrams said. "Under my leadership, every Georgian will know they can live and work in a state that will treat them with dignity, respect, and allow them to prosper, no matter who they are."
Abrams' views on LGBT rights have remained fairly consistent as she first endorsed marriage equality in 2006 and have been outlined throughout her campaign. Abrams voted against House Bill 757, which allowed taxpayer-funded, faith-based organizations to deny LGBT people service, and cosponsored House Bill 323 which prohibited discrimination in state agencies for the LGBT community.
Abrams has been endorsed by  Georgia Equality, the state's largest LGBT rights organization. Jeff Graham serves as the executive director at Georgia Equality.
One main area of focus for Georgia Equality is the campaign Georgia Unites Against Discrimination, which the organization has led for the last five years. "This campaign has two goals, to insure that we have nondiscrimination protections and to fight against any hostile legislation that comes our way," Graham said.
In order to examine Georgia's comparison to other states, Graham uses information provided by the Movement Advancement Project. One resource provided are the Equality Maps for U.S. LGBT rights.
"For some time, Georgia had been the only state that had a negative score. Over the last few years several states that have passed some explicitly hostile legislation, so Georgia is now one of five states that has a negative score," Graham said. "Not only do we not have any explicit legal protections here in Georgia, there are a couple of laws that provide barriers and bring our score into the negative territory."
When it comes to the SCOTUS decision and its impact to Georgia, Graham has some concerns about the potential passage of a state version of the federal Religious Freedom Restoration Act (RFRA). "That would automatically tip the balance in favor of people of faith if they feel that providing a service or even being around someone who identifies of LGBT is a violation of the tenants of their faith," Graham said.
Graham identifies the next step forward. "Our top priority would be to pass a comprehensive and inclusive non discrimination law here in Georgia. Because Georgia is one of only three states that has no broad civil rights law that protects any group of people, we really feel this is the best course going forward," he said.
"This would protect the categories under the Federal 1964 Civil Rights Act, the Americans with Disability Act. So you would have religion, race, national origin, immigration status, age, sex, and disability covered but include sexual orientation and gender identity as well," Graham said.
This type of legislation is the exact type that Georgia Baptist would oppose. However, for Graham, LGBT rights and religious freedom are not incompatible concepts.
"I would argue that it is a false dichotomy to say that people of faith are on one side and that the LGBT community is on the other," he said. "In fact, the vast majority of Christian denominations do promote tolerance and acceptance of members of the LGBT community."
"We know through surveys that we've done here in Georgia that there are a majority of people who do identify as LGBT who say that faith and spirituality are an important part of their life," he said. "There are people on both sides and there is actually much more agreement and understanding."