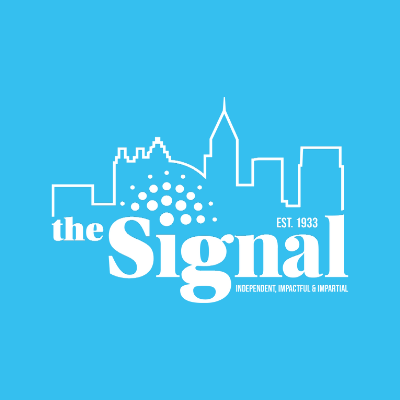 WRAS 88.5 FM supporters may not be able to block the university's contracted partnership with Georgia Public Broadcasting (GPB), despite their petition efforts with over 6,000 signatures as of May 8.
In a recent interview with The Signal, President Mark Becker said the university would not back out with the contract, even with 10,000 or more supporters.

"It's not going to happen. This is a signed agreement. The agreement was signed because even though it's not being recognized by some people right now, it creates new opportunities for students. We're not backing out on that," Becker said in the interview.
Due to Georgia State owning the FCC license to the WRAS station, the university has leeway to make decisions in sharing the license and equipment, according to Frank LoMonte, executive director of the Student Press Law Center (SPLC).
LoMonte said at first glance, from following the news on the GPB-GSU partnership, it seems the unviersity can make the the decision without going through the Board of Regents. However, SPLC is still researching into the issue.
"[Georgia State] can certainly— if they follow the correct procedures—enter into the contract to let a partner organization like GPB use their equipment," LoMonte said.
"Our focus is on whether all of the required state and federal laws are followed in changing the programming," he continued.
LoMonte said although the contract with GPB could be legally OK, Georgia State's decision to sign with GPB without consulting the CSC at all was at least a poor management practice.
"I have no question that this was badly, badly mishandled by Georgia State University. They clearly did something they need to apologize to the students for. The only question is, 'Are they legally in the wrong?'," LoMonte said.
Ana Zimitravich, former general manager of WRAS, said the station is seeking legal counsel but cannot release any more information on the matter.
Choosing to Battle the System
There have not been many cases of a student organization being able to successfully block a decision by a university in court, according to LoMonte.

One college radio station from Rice University, KTRU 91.7 FM, went through a similar experience to WRAS.

Students from KTRU, a free form-eclectic music radio station, fought their university's decision to sell its FCC license and transmitter.
KTRU students did not know their license was contracted to be sold until an article was released afterwards.

"It was shocking for everybody. Over the next few months, we had a whole bunch of people pour in and we had a bunch of emails and calls flood in," said Joey Yang, alumnus of Rice University and former KTRU station manager.
Despite following through with hosting benefit events, getting over 2,000 signatures on an online petition site and starting savektru.org to spread awareness, the license was eventually sold.
Yang said they did their best to get support from the community to uphold their argument. KTRU also tried filing against the university with the FCC among other efforts.
"A part of it was kind of like fighting a PR battle," Yang said.
The license was sold to University of Houston, who began playing classical music and fine arts programming. KTRU continues to exist in a digital format.
LoMonte said challenging a decision where a university has licensing ownership is extremely difficult.
"It may be a raw deal for the students and it may be a bad educational decision, but the FCC isn't interested in second-guessing the university's educational process," LoMonte said.
LoMonte also said the best way to handle the situation when legal suits cannot be pursued is to go through a political process with the Board of Regents.

The Board of Regents is ultimately responsible for the governance of higher education and can be contacted about concerns on their website.
"Obviously, the administration of GSU thinks this is a good idea, but they have to answer to the Regents," LoMonte said. "Everybody has laws, and if you don't like the president's decision, then you should take it to his boss."
Future Implications
Yang said the transaction of the KTRU license led to mistrust between administration and Rice University students. He also said KTRU expected their university to hold the license in good faith.
"Even those who would not ordinarily care about radio stations or didn't listen to KTRU, they saw what happened and were like, 'Wow that's really awful.' People were skeptical [of Rice University], and I think they're just still paying for that price now," Yang said.
Yang also said those actions showed the university administration were incompetent and apathetic to managing their obligation to the students.
President Becker said he understood that people were upset, frustrated and concerned about the change with WRAS in an interview with The Signal. However, he felt the administration made a good choice.
Becker said the deal would raise the university's profile as well WRAS's profile and create new opportunities.
President Becker also said WRAS listeners would still be able to access the music. Listeners would have to access the music digitally on WRAS's website rather than on analog radio.
"In fact, people get access to television through their computers, through their iPads, through their iPhones as well as through television. The same opportunities are here now. This is not as big of a shock as it is made out to be," Becker said.
Zimitravich said the new student management of WRAS is currently preparing for drastic changes by making plans and assigning responsibilities accordingly.
Zimitravich also said it is important for supporters and students to not give up on the fight.
"The contract is not fair to WRAS," Zimitravich said. "The administration can say what it wants about it being opportunities for the students, and about it being an opportunity for WRAS to grow, but this is a very unfair and one-sided contract.
Zimitravich said if the GPB-GSU contract does go through, the station should continue and focus on the new stream content.
Yang suggested if the GPB contract pulled through, WRAS should think ahead and look to the future.
"You don't want to look at something like this as necessarily a positive thing, but it's a great opportunity to reinvent yourself with the station and to you know, really kind of solidify your community base. Consider all your options; there's a really strong community around college radio," Yang said.