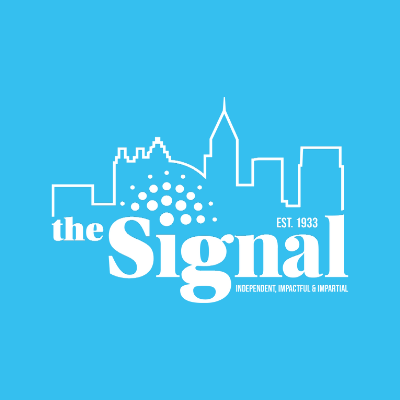 Georgia State's new Red Cross club partnered with the Honors Student Organization and held Georgia State's first blood drive of 2014 from 10:00 am to 3:00 pm on Jan. 23 in the Urban Life Building.
The Red Cross club was created last fall as an extension of the Atlanta Metropolitan Chapter of the American Red Cross. According to their constitution, they are "guided by the fundamental principles of the Red Cross and its mission to prevent and alleviate human suffering in the face of emergencies by mobilizing the power of volunteers and the generosity of donors." Their plan is to "learn, practice and exemplify humanitarian values through mission-related service projects."
One of these projects was hosting the second blood drive of the school year. Dozens of people, both students and faculty, came to give blood.
Among the students waiting to donate, many were there for the first time, and many more had donated blood before. Laura Guy, a junior at Georgia State, said that she has been giving blood since she was 16 years old. She was inspired by her mother.
"My mom did it for a long time, and I've always wanted to do it," Laura said. "It feels good to be able to help people."
Laura added that if she were in need of blood, she would want a person like her to donate their blood in order to help her survive.
The Red Cross Staff were prepared with all of their materials, machines, and reclining chairs to make donors comfortable. The students giving blood had a positive mindset about the procedure.
"If it's a need, then why not? People need it. It's not killing me," Jasmine Burton, a freshman here at Georgia State who has donated blood twice, said.
Appointments and walk-ins were available and many people took advantage of the opportunity. T-shirts were given to those who donated, and sign in sheets were available to join the GSU Red Cross Club which is currently accepting new members.