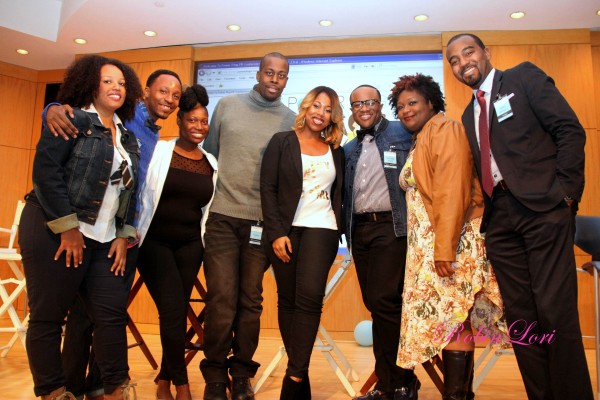 Social media sites like Twitter and Facebook are giving public figures a platform to instantly broadcast news and reach out to fans and members of the media.  This onset of user friendly and interactive media is fostering the brands of millions of new content creators out in the blogosphere.
Journalism Schools across the country are pumping out not only writers, but also public relations professionals. The popularity of this profession and the ever-changing world of digital media are creating a shift in the requirements to keep up with industry standards.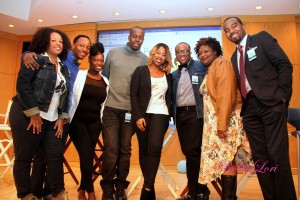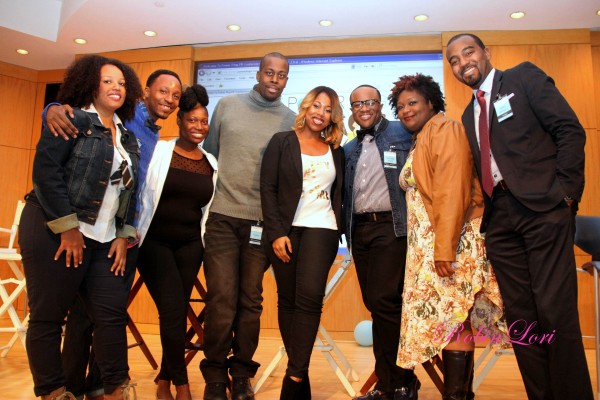 This past Saturday Georgia State University Alum Nicole Garner of The Garner Circle PR hosted The Power Plug PR Conference for students, and aspiring PR professionals to hear accounts from some of Atlanta's top industry professionals.
The conference began Friday evening at the Google Headquarters in Atlanta. It began with an introduction to the conference and the keynote speakers and a presentation on Google+.
Saturday at Georgia State's Speakers Auditorium, Garner and Meredith Mobley of Thought Bubble Communications began the afternoon with a discussion on getting a job in PR versus starting an agency.
"This is Atlanta so I know 80 percent of you are entrepreneurs!" Garner said.
The crowd's laughter affirmed that a generation of aspiring publicists is looking up to the work of entrepreneurs like Garner and conference speakers who also own their own companies.
Tahira Wright, founder of one of Atlanta's top entertainment PR firms, Branded PR, spoke openly on a panel with Zing Shaw and Davida Selby of Edelman, a large public relations firm with offices worldwide. The talk focused on the pros and cons of striking out on your own and starting your own business compared to working in a corporate environment.
"A challenge of being an entrepreneur is that your income is not always stable…there will be times when you have to chase your check" Wright said.
Wright's frank statement showed the crowd, majority young women aspiring to be successful and work for themselves, which this career path may look fun and glamorous, but it is far from easy.
"The basics haven't changed, press releases are still the who what when where why and the huh!" Vice President of The Garner Circle, Daniel Dickey said.
While the basics remain the same, the conference provided great insight to new tools used by PR professionals today to utilize online platforms like blogs and social media.
"Diversity in experience is important..you should [be able to] speak to global brand." Zing Shaw HR and VP of Diversity and Inclusion at Edelman said.
The conference offered priceless pearls of wisdom applicable within any work environment that employs public relations professionals, however a majority of keynote speakers where figures within the entertainment industry.
"Do what it is you're passionate about." Garner said.
PR is profession that is thriving in various industries. Publicists are in the medical field, politics, and even nonprofit sector.
Panels juxtaposed creating opportunities as an entrepreneur with finding a job within a corporate setting. Nearly speakers recommended participating in some form of corporate training within either internship or an entry-level position in order to gain a level of professionalism and diversify their experience.
The conference would have reached a broader audience if there were panels from other worldwide organizations. Hearing from larger agencies in other regions of the world with varying clientele would have not only made this conference more inclusive, but would have opened the minds of some of the "young and impressionable" attendants hoping for a highly glamorized career path.
"Your voice online is a representation of your career…take pride in your reputation and your career" Garner advised. These advances in digital technology are not replacing the public relations profession, but giving PR professionals the tools to expand and track their online reach.
This conference was sponsored by Infinite Appeal. The organization combines community service and fashion to produce shows that have reached audiences of more than 2,000 people. Partnering with local stylists and brands Infinite Appeal is gearing up for Volition, a fashion show to take place April 14th at Georgia State University.