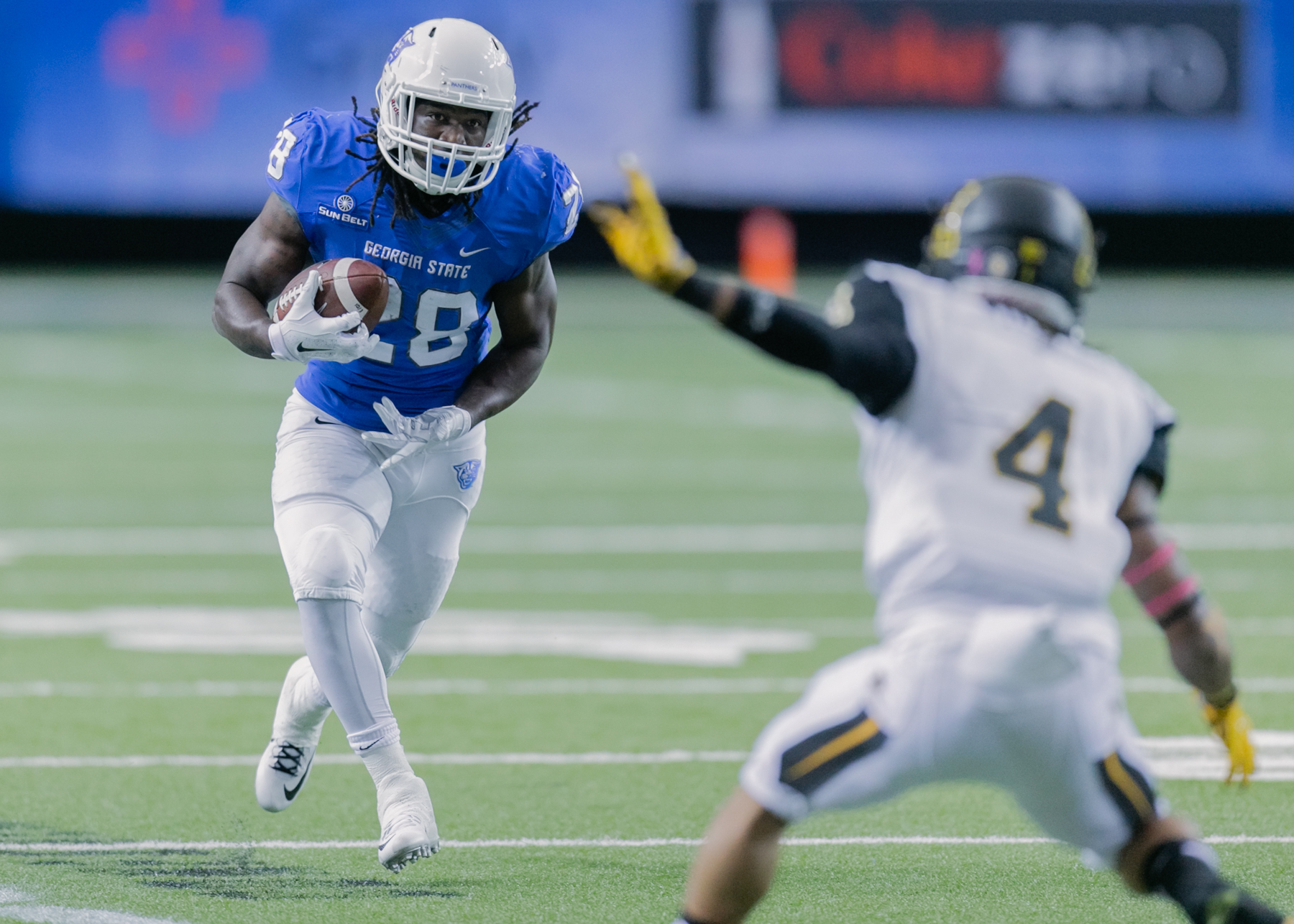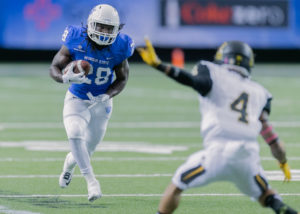 The Panthers complete their tumultuous three game road trip and open Sun Belt conference play Oct. 1 versus the would-be giant killer Appalachian State Mountaineers.
The Mountaineers show no fear in scheduling Power Five competition. Just ask those fans wearing maize and blue up north when they earned their moniker of giant killer in 2007. App State played Georgia in 2013, Michigan in 2014 and Clemson in 2015. They lost all three of those games by an average of 36 points.
Appalachian State has 18-7 overall record and are 13-5 in conference play since joining the Sun Belt under head coach Scott Satterfield. Satterfield is in his third season as the head coach for the Mountaineers.
The Mountaineers opened their 2016 season at Neyland Stadium armed and ready to play giant killer once again. They nearly pulled it off. Tennessee very narrowly escaped with a win that many feel they should have lost after they recovered their own fumble in the end zone for the winning touchdown.
"First of all, I am really proud of our guys. They came out here and fought. We knew they would. Our program is all about effort and pride and fighting hard all the way to the end. We have always been that way, so I am really proud of that," Coach Satterfield said in a statement following the loss to the Vols. "We just didn't get it finished tonight. I am not into moral victories. We are in it to win it. When you get this close like we did down here and not finish it off, you will learn from it. We went toe-to-toe with one of the better teams in the country right here. We are proud of that fact, but we want to win football games."
App State recovered a fumble, intercepted a pass, owned time of possession and led the Vols in rushing with 184 yards to 127 by the home team. Leading in rushing was a key for success in Knoxville.
"One of our goals was to outrush them. We are glad to get that goal. Usually when that happens, when you outrush your opponent, you usually win the game," Coach Satterfield said.
Tennessee won 19-17 in overtime.
Since that game, App State returned home to face Old Dominion and handed the Monarchs a crushing 31-7 defeat. The Mountaineers then played host, surprisingly enough, to the Miami Hurricanes.
The Miami Hurricanes made a trip to Boone, North Carolina the following week where the Mountaineers hoped to revive their giant killer status for the second time in 2016 in front of a record crowd at Kidd Brewer Stadium. Those hopes were dashed after the Hurricanes defeated the Mountaineers 45-10. The Hurricanes held the Mountaineers to a total of 241 yards of offense. Quarterback Taylor Lamb was 10-for-21 for 115 yards in the air.
"Obviously, there was a lot of disappointment," Coach Satterfield said the Monday after the loss to the Hurricanes. "We have to learn from our mistakes, but don't need to dwell on that game."
Before Georgia State makes their second trip to Boone, the Mountaineers traveled to Ohio to take on the Akron Zips and left Ohio with a 45-38 win. Sophomore running back Jalin Moore had a career day with 257 yards and 2 touchdowns.
The Panthers haven't had much success in the two meetings against the 2-2 Mountaineers. Georgia State has only managed three total points in the series. Taylor Lamb lit up the Panther defense a season ago with 498 yards including three touchdowns to three different receivers. The last time Georgia State was in Boone, North Carolina, Mother Nature thought it would be a great idea to drop some snow in the area.
In 2016, the Appalachian State offense is scoring an average of almost 25 points per game with a fairly balanced attack both in the air and on the ground averaging a total 380 yards. Taylor Lamb has passed for over 400 yards so far this season and the running game has pounded out almost 800 yards led by senior running back Marcus Cox and sophomore running back Jalin Moore.
Meanwhile the defense is holding opponents to about 27 points and an average of 21 first downs due to the efforts by statistical leaders junior linebacker Eric Boggs, senior linebacker Kennan Gilchrist and junior defensive back A.J. Howard. Combined they have over 5 tackles (solo or assisted) so far this season. Junior defensive lineman Antonious Sims has found his way to his opponent's backfield and sacked opposing quarterbacks 3 times in 2016.
Lamb is the obvious player to keep an eye on. He recorded his 50th career touchdown versus the Hurricanes and now sits third in career passing touchdowns in Appalachian State history. The Panthers got a good taste of what he is capable of in 2015. Senior running back Marcus Cox and Jalin Moore are some players defensive coordinator Rick Minter will certainly be paying some extra pay attention in his game planning leading up to the game.
Meanwhile, the Panthers might want to look out for that Mountaineer linebacking corps, especially junior Eric Boggs who so far has recorded over 30 tackles in the Mountaineers first four games.
Georgia State will hope to turn their 0-3 start as they visit Appalachian State at noon on ESPN3. This time I believe it is safe to say that the game will be played in more ideal conditions than two years ago.