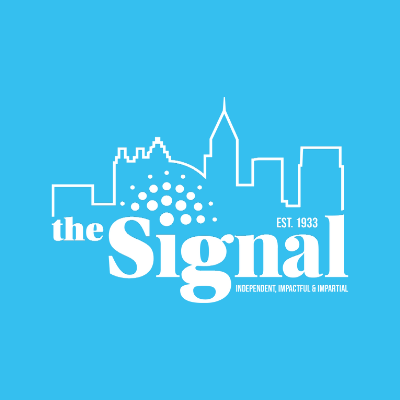 As of this spring semester, Georgia State began offering a degree in social entrepreneurship under the Andrew Young School of Policy Studies (AYSPS).
Georgia State's B.I.S. interdisciplinary undergraduate degree in social entrepreneurship is the first in the state, aiming to aid students in creating social change in communities around them through innovative start-ups or businesses.
Chris Markl, director of the program, said the purpose behind social entrepreneurship is to make lives "longer" and "better", and to "solve a social problem."
"The main goal isn't to make as much money as possible. The main goal is to build something that improves the world. What it means to improve the world is to improve lives," he said.
Markl said the concept  sometimes mean starting off simple.
"Social entrepreneurship is about augmenting the government's ability to solve these problems with some unique, innovative solutions," Markl said. "Some of these things can be simple – an app that sends a text to someone to remind them to take their medication. That could save thousands or millions of lives."
Georgia State began work on the program in fall 2014, a process that lasted for two years.
According to Denise Jenkins, Andrew Young School financial officer, the program is funded by the AYSPS and the Provost's Office. Entrepreneurship alone is available as a minor under the J. Mack Robinson College of Business (RCB), but not as a full degree, compared to social entrepreneurship.
"The business school decided to start a minor to create demand for entrepreneurship on campus and provide core courses to the majors being developed in other colleges, like social entrepreneurship," Dr. Cynthia Searcy, assistant dean for academic programs, said. "RCB is planning to offer a major in entrepreneurship very soon."
The social entrepreneurship degree pulls courses from both the RCB and the AYSPS with a collection of courses offered by the Andrew Young School, Arts & Sciences, and Public Health. Internships are required, but may be waived if there is substantial prior administrative experience.
"We know that students across all majors are interested in creating positive change in their communities and society," Searcy said. "Social entrepreneurship provides a framework for 'doing good' by developing new solutions to old problems. Students learn how to address pressing social issues by starting a nonprofit with a business focus or a business with a social focus."
According to Searcy, pursuing social entrepreneurship in Atlanta is advantageous. Atlanta is the home of large nonprofit organizations and Fortune 500 companies that "know the benefit of serving the public good as well as their bottom lines," she said.
Searcy said Atlanta also has a growing entrepreneurship community, including one in civic innovation. So students have many opportunities to intern and work for organizations that are engaged in social entrepreneurship.
Jamila Velez-Khader, a Global Studies major said 'doing good' is what has led her to switch her major to social entrepreneurship.  After graduating from high school she took a gap year in Palestine.
"The reason why I want to do youth development in this program is because of my gap year in Palestine," Khader said.