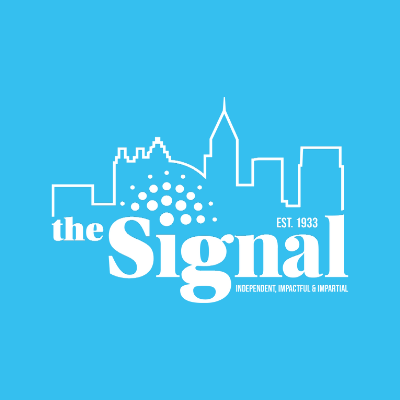 Georgia State introduced new protective shells for football helmets on the first day of fall practice, according to the Atlanta Journal-Constitution (AJC).
The shell, known as the Guardian Cap, was designed by Erin Hanson, alumna of Georgia State, and her husband Lee Hanson, according to the AJC.
The protective shell features 39 pockets of soft material and weighs less than seven ounces. This allows it to be fastened to the helmets by snaps and Velcro, according to the Hanson Company's website.
"… [Six hundred] Guardian Caps were distributed for the field trials during the 2011 season. Teams that tested the Guardian Cap in 2011 came back and ordered more for the 2012 season," the website states. "In 2012, there were more than 8,000 Guardian Caps on the field and currently there are more than 30,000 being used."
Hanson's website also states the helmet is designed to absorb 33 percent of the impact to the head because the raised pockets help reduce the acceleration and the force of a hit.
The NCAA's Injury Surveillance Program estimates there are roughly 4,000 concussion cases a year throughout all levels of college football, according to Al Jazeera America.
NCAA released new guidelines to address independent medical care for athletes and contact football practices on their website.
"Enhancing a culture of safety in collegiate sport is foundational. 'Safe' football means 'good' football," NCAA states.
NCAA states since the guidelines have been implemented practices have been limited to no more than two live contact practices per week during the in-season, post-season and bowl season.
Dr. Dawn Aycock, assistant nursing professor at Georgia State, said it is important to test new safety equipment and procedures in college sports.
"Any type of new strategy to reduce head injuries in football are always needed." Aycock said.
Bob Murphy, associate director for sports medicine and nutrition at Georgia State, said head injuries are a serious issue in football and player safety is always a priority.
"The Guardian won't be worn during the games but the Georgia State football team is utilizing the Guardian Caps for all practices," Murphy said. "So far, they have been well-received by the players and have been a positive addition. The players have seen benefits of the shell in just one day."