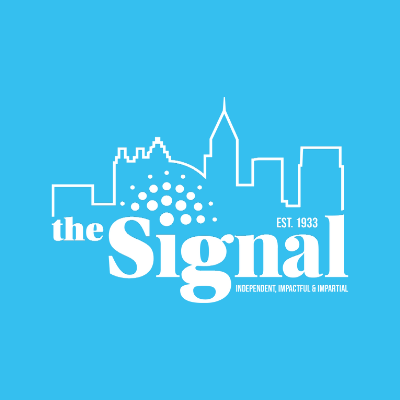 Georgia State professors are experimenting with new ways to structure classes around internet-based assignments and lectures.
Massive Open Online Courses (MOOCs) have risen in popularity this year since Georgia State began accepting credit for the courses on a case-by-case basis earlier this year. Now, the university is embracing two new types of classes.
Flip classes are classes in which a majority of the studying and work is done at home and lectures are reserved for case studies, while hybrid classes take place both online and in person.
In many cases, flip and hybrid classes have already been implemented in many of the university's majors and students just aren't aware of the official titles.
"The teacher is probably assigning readings and web searches and then discussing specific points from that work in class," Dr. Robert Maxwell, biology professor, said of the courses.
George Pullman, associate professor in the English department, said many classes will become hybrid courses soon, but he wasn't so sure about online degrees.
"I think that in the immediate future more and more hybrid classes will become available at Georgia State. And I also think that more classes will go online entirely, but not full degrees," he said. "Georgia State has been working really hard for the last fifteen years on making downtown a cool place to be. We're working on a destination campus and trying to put everything online contradicts that."
Maxwell said these courses teach students to formulate their own ideas instead of just memorizing words from course books for exams.
"These courses are more intense than regular lecture-based classes that only have three tests a semester," Maxwell said. "And students are more engaged. They learn to study in completely different ways."
Pullman said one of the downsides to these types of classes is students may not connect with professors.
"There can be minimal interaction with a professor," he said.
Ashley Broadus is currently taking a film class which follows a flip structure. She said the online assignments and discussions can be frustrating and time consuming.
"They're like group projects because you have to wait for other people to respond in order to participate in the discussion," she said.
Maxwell created the Biology Online Learning Opportunities (BOLO) website based on the idea of MOOCs in 2010 for his students in fundamental courses like Principles of Biology. The online site is regularly updated with daily quizzes, discussions and assignments and is open to anyone with Internet access.
"The idea behind it is anyone can participate, but students that don't attend Georgia State can't get college credit. They receive a badge upon completion," Maxwell said, noting participation from people in Russia and Brazil.
Pullman said Georgia State professors have started to embrace the new trend.
"The Center for Instructional Innovation has provided workshops to roughly 40 faculty now on how to hybridize their courses and there are a lot of people in addition to that group doing it as well," he said.

Maxwell said these types of classes aren't just taking place at Georgia State.

"These are changes that are taking place on a national level," he said.
Harvard, Stanford and Georgia Tech are among the schools that offer the online courses. Georgia Tech hopes to make a profit off the free classes by creating a MOOC version of their master's degree in computer science, according to the National Association of Scholars.
In 2012 Georgia State offered over 100 online classes to students, according to the Office of Institutional Effectiveness. Still, Pullman said Georgia State isn't currently offering any online classes that are completely open and have participation from thousand of people the way most MOOCs do.