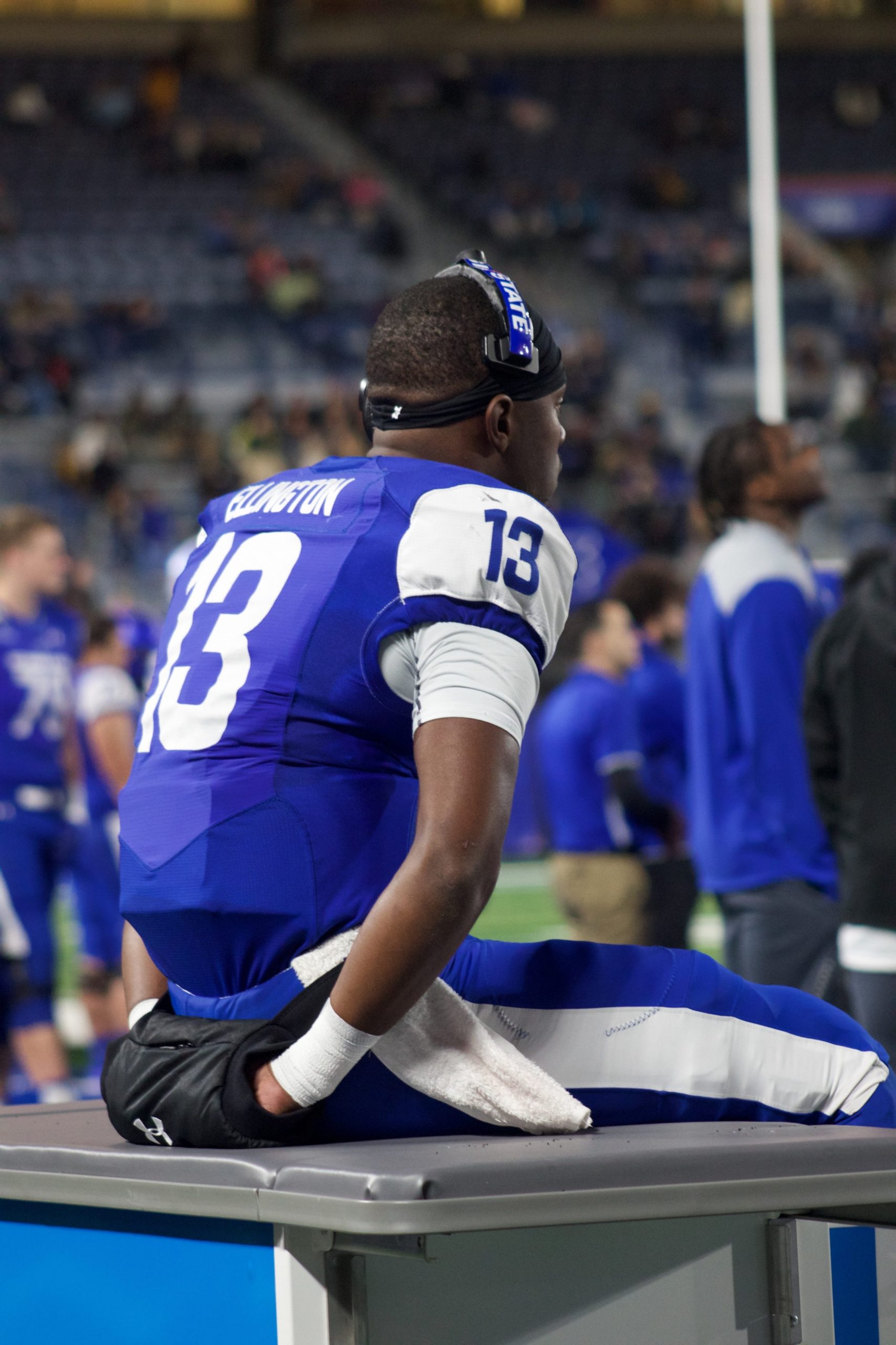 Georgia State entered Saturday's contest against South Alabama looking to end a 2-game losing streak. The Panthers defeated the Cougars 28-15 and improved to 7-4 on the season. The result broke school records for wins at home in a single season (5) and regular season wins (7).
"Seven wins have never been accomplished in a regular season at Georgia State," head coach Shawn Elliott said with pride. "And we just did it."
For senior defensive end Terry Thomas, who was a part of the 2017 Cure Bowl winning squad, this historic season has meant so much.
"To finish it off as a senior and set another milestone in the regular season has been truly a blessing," Thomas said. "I've been just thankful for this opportunity."
As one chapter closes for Thomas, another one will soon open.
"After [graduating], I plan to attend medical school," Thomas said. "I've been sending out my applications, so, just getting ready for that next step of my life has been a great experience."
It was back to business as usual on the field. Tra Barnett led the team's running attack and finished with 128 yards, eclipsing the 2,000-yard career milestone.
"I put in the work and time," Barnett said. "And to go out and get over [the 2,000 yard mark] on Senior Day with my teammates was a great feeling."
Again playing on his torn ACL, Dan Ellington had a strong game, finishing with 208 yards and two touchdowns. For Ellington and the seniors, it was the perfect end to their playing careers at Georgia State Stadium. In the fourth quarter, Ellington got his curtain call.
"I soaked it all in," Ellington said. "I knew it was going to be the last time I walked off the field here at Georgia State Stadium. It was bittersweet … I wish I could do it all over again."
The team has a chance next weekend against Georgia Southern to claim its first 8-win season in program history.