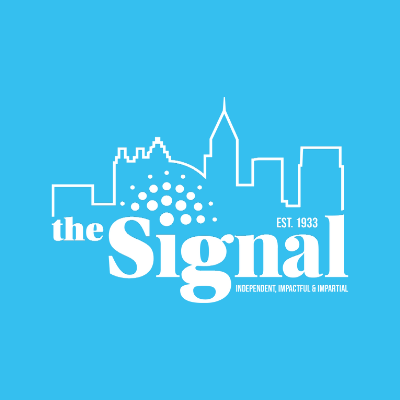 On Sept.1, natural gas provider Gas South raised its minimum wage three times higher.
Gas South's customer service representatives, which makes up 25 percent of the small company composed of 200 employees, now have a minimum wage of $15.
According to the U.S. Department of Labor, Georgia's minimum wage is $5.15.
Gas South President and CEO Kevin Greiner believes this increase will help demonstrate the value of his company's customer care representatives and help differentiate Gas South from its competitors by attracting top talent and energizing the team with a higher level of financial security.
Since its formation in 2006, Gas South has doubled their customer base, increased profitability by six-fold and quadrupled employee count.
Many of the employees began their careers as Gas South's customer service representatives and have since climbed the corporate ladder.
"We've also had Georgia State graduates join all types of positions like operations, marketing and so forth. Georgia State's been an excellent school for us to develop a relationship with, and we're continuously in hiring mode," he said.
Greiner said Gas South's minimum wage increase is not to be taken as a political statement, but as an individual company decision. He also maintains that the wage increase will not result in raised prices for customers.
"We expect to have lowered recruiting and training costs along with higher productivity, efficiency and customer satisfaction. The will have absolutely no effect on the rates we charge our customers, and we expect the company will profit."
Larger organizations like QuikTrip work with a different business model in mind.
The minimum wage for a part-time QuikTrip clerk is $10 an hour along with additional bonuses, such as a consumer bonus, customer service bonus and attendance bonus, according to QuikTrip media representative Mike Thornbrugh.
"Workers that are skilled and want to make more money are going to come to us, because our pay is higher than any state's minimum wage. We include other benefits like company stock and health care clinics for employees who work at least 32 hours a week," he said.
However, for a bigger company like QuikTrip, increasing its minimum wage comes with drawbacks. Short-term effects like price spikes for customers is a definite possibility, as is restructuring the company's specific business model to meet standards.
According to communications director of the Georgia's Department of Labor (DOL) Sam Hall, "Employers have the right to set the amount of wages they pay, as long as it meets the minimum wage laws. The [DOL] department does not have an official opinion on what the minimum wage should be."
Dunwoody nursing major Marwa Showkat thinks raising the state minimum wage could be a great idea, and it may be especially good for large companies in order to stimulate economic growth.
Whether or not Georgia may raise its minimum wage, cities like Clarkston has already leaped on board with a $15 minimum wage mandate.
On July 7, Clarkston's City Council passed an unanimous vote to increase the minimum wage for three public sector employees, reported the Atlanta Journal-Constitution (AJC). This raise is expected to cost taxpayers less than $4,000 a year.
Other states like Rhode Island, Delaware and Maryland have all raised their minimum wages in 2015. This year, California and New York both passed laws raising their state minimum wages to $15 within the next five years or so, according to the National Conference of State Legislatures (NCSL).