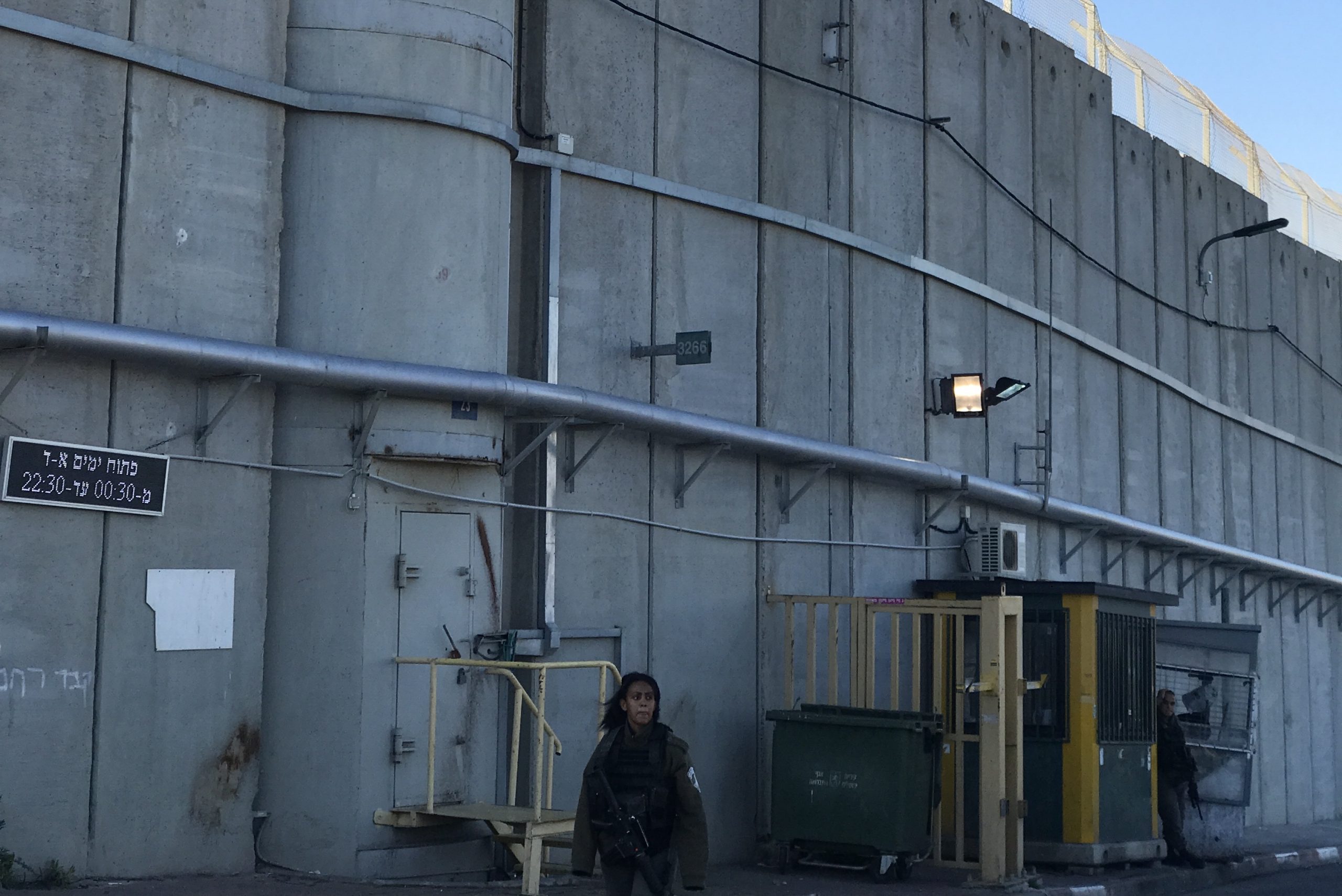 An international political debate has landed on Georgia State's campus, just in time for the first week of school. Twenty four campus leaders travelled to Israel on a "fact finders" tour from Dec. 13 to Dec. 23, much to the objection of several political groups on campus. I was one of those leaders.
"FREE Trip to Students," the subject read. It arrived in my inbox on a Friday as I walked down the streets of Louisville, Kentucky, blocks away from the National College Media Convention.
"We have been fortunate enough to receive a grant from the national organization, Maccabee Task Force, allowing us to take a group of non-Jewish students to Israel this winter on a Fact Finders tour, visiting Christian, Jewish and Muslim religious sites as well as political sites," the email stated. It was addressed from GSU Hillel, the on-campus affiliate of the national Hillel organization.
My first reaction was intrigue. I was well aware of the university's longstanding ties to Israel, namely with the Georgia International Law Enforcement Exchange, though this trip — and the involvement of the Maccabee Task Force — was different.
What fascinated me most was the collaboration between two staunchly pro-Israel groups in the coordination of this trip. As described by its website, the national Hillel group's goal is to "inspire every Jewish college student to develop a meaningful and enduring relationship to Israel and to Israelis."
Furthermore, the Maccabee Task Force, which was founded by Sheldon Adelson, the American casino magnate, has publicly stated that it exists to stifle the growing anti-Israel sentiment on college campuses across the nation.
As I learned more, I came to discover that this trip's purpose was clear: to leverage campus influencers in supporting Israel, or at least in rejecting the growing anti-Israel college movement.
"The only criteria Maccabee Task Force sets is that the participants are leaders in a campus group and in their junior year or earlier, allowing the student time to counter anti-Israel activity," the Jewish Telegraphic Agency reported in 2017.
These criteria weren't strictly enforced on Georgia State's trip — some attendees were seniors entering their final semester of school. But the two dozen campus leaders who attended represented more than 10 incredibly influential organizations on campus: Student Government Association, Spotlight, College Republicans, Baptist Collegiate Ministries, Latin American Student Association, The Signal and more.
I agreed to attend. This trip offered two things to me as representative of our college's independent newspaper:
An opportunity to learn more about the institutional ties that Georgia State appears to have with Israel.
An up-close opportunity to understand what experiences and education these 23 other campus leaders would take back to campus with them.
Yet given my direct involvement in this trip, it is challenging to analyze my experiences through the lens of journalistic objectivity. That is why this is a column, not a news article.
Furthermore, given the exceptionally personal nature of this trip, all of the conversations I had with the other campus leaders were all off the record.
That being said, allow me to illuminate as best I can what transpired on this trip, and why I believe it can be perceived as valuable — or worrisome — to our campus.
From the beginning, the trip was steeped in discord. It originally drew the ire of one student, Zainab Khan, in November when an executive board member of the Muslim Student Association at Georgia State agreed to attend. In a public Facebook post, Khan called for her friends to email the MSA board and request either their rejection of the trip or their resignations.
The MSA issued a statement on Facebook, clarifying that only one executive board member had agreed to attend and that as a result of this, they were questioning his continued participation on the board.
That board member, Hamza Rahman, is also a senator for the Student Government Association.
The primary concern from Khan appeared to be the optics of the trip. For a student organization that seemed, to Khan, to align itself with a pro-Palestine mindset, it seemed off-key for the MSA to send a representative to Israel, a state that Palestinians have called an "enemy."
In a statement of his own, Rahman rebutted, saying he feared other SGA members who were also going would receive an "unchallenged perspective" on the Israel-Palestine conflict, and that he wanted to ensure his colleagues received "a nuanced and truthful perspective on issues related to Palestine."
This was, of course, a very legitimate concern for Rahman. With the collaboration of two pro-Israel groups on this trip came the potential for a pro-Israel slant on any experiences or education.
In our general group discussions leading up to the trip, it was billed as an opportunity to explore religious and political sites, both from an Israeli and Palestinian perspective. But as Rahman feared, the trip did tilt toward the Israeli perspective.
We heard from a vice president for the Taglit-Israel Birthright program. We received a geopolitical tour from a former Israeli intelligence analyst. We spoke to a former Israeli consulate general. In total, our time speaking to Palestinians encompassed no more than three hours of a 10-day trip.
The most non-partisan speaker we encountered was an advisor within the U.S. Embassy. Everyone else — both Israeli and Palestinian — brought unique, albeit political, perspectives to the Israeli-Palestinian conflict.
It goes without saying that it is not a bad thing to encounter partisan politics in such a political region. In fact, it was expected. And in my observation, I don't believe any of the leaders entering this trip were blind to that fact.
Where the worry lies for some is how the mostly pro-Israel slant will affect our campus — notably, SGA.
As The Signal reported, on Friday, Jan. 11, about 10 protesters spoke out against SGA representatives' attendance on the trip. They called for the resignations of President Franklin Patterson and Atlanta Executive Vice President Ayesha Iqbal.
Also, to her confusion, the protesters called for Communications Director Kalisha-Lourdy Lazare's resignation, despite her not attending the trip. They made no mention of the other two SGA senators who attended.
The protesters also called for the passage of pro-BDS legislation, which is the "Boycott, Divestment and Sanctions" movement that is growing across American campuses and urges student councils to boycott any businesses or organizations that support the Israeli government.
It's understandable why people would question this level of influence over executive and legislative affairs in student government. However, any legislation — pro-Israel or pro-Palestine — would likely do little to affect the university's standing relationship with Israel. At most, any legislation would simply put SGA's stance in the public record, which would run the risk of breaching SGA's apolitical attitude.
If nothing else, this trip provided 24 campus leaders with critical cultural intelligence from a Middle Eastern country that is soaked in cultural, political and religious history. It provided a learning opportunity, even if mostly from one side. And it provided an opportunity to forge much-needed connections with a campus that is often seen as fragmented and disinterested in collaboration.
All of that can be very valuable to a diverse campus of 53,000 students.
Again, it is challenging to write this objectively. And it is even more challenging to summarize the events of two months into one column. But moving forward, I hope this piece helps our campus discussion more than hurts it.
Do you agree? Do you disagree? I invite you to submit a letter to the editor if you find it helpful. You can find more information on georgiastatesignal.com/about.
Until next time,
Daniel Varitek
Editor-in-Chief
---
This article has been updated since it ran in print on Jan. 15, 2019. An earlier version stated the MSA was pro-Palestine. In its public Facebook statement, the MSA did state it supported Palestine, but it later retracted the statement and has since affirmed it is an apolitical organization.