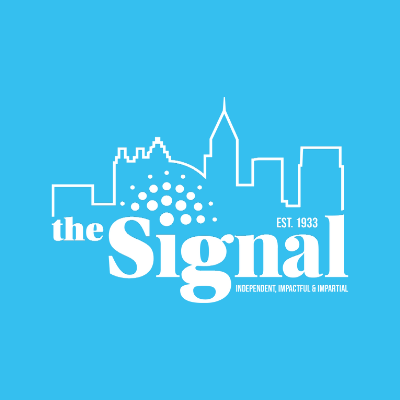 Every winter, most Atlanta food trucks struggle to stay afloat and often decide to close temporarily or permanently due to the weather. But there are still a few vendors that continue to serve customers despite cold temperatures.
Food trucks usually frequent popular areas like Centennial Park, Midtown, Underground Atlanta and the Food Truck Park, based on a weekly schedule. The vendors post their locations on their websites and social media accounts ahead of time.
Tan Bowers, co-owner of the Atlanta Food Truck Park and Market, said that during the winter months the park decreases the number of food trucks on the property from 21 to 12 or fewer.
She explained that chefs at the food truck park go to great lengths to ensure that their food trucks sell more than just the typical hot dogs or nachos.
"People have no idea you can get freshly steamed lobster rolls from a food truck, but all of our chefs are certified. It's about trying to be creative and letting people see the vastness," Bowers said.
Food trucks that frequent the park offer a variety of dishes, from Mexican soul food (The Blaxican) to Carribean vegan dishes (Healthful Essence). The owners of Indian cuisine-based truck Masala Fresh travel to Kenya twice a year to get spices for their food.
Bowers said the Food Truck Park was created in 2012 to help small business owners.
"My business partner, the owner of Sweet Auburn [BBQ Food Truck], realized there wasn't a lot of places for food trucks to go. Our goal is to make sure these small businesses are more profitable."

During cold months, the park hosts events like Stew and Brews, where food trucks make soups and stews; and Brunch with Santa, which includes a professional photographer and Christmas tree vendor.
Jacqueline Foresta, Georgia State senior, said she has not eaten at a food truck but would like to try one.
"When I'm on campus, I'm not going to pay for food when I can use my Panther ID Card, but I want to try a food truck," she said.
Bowers has spoken with Georgia State about accepting the college's meal vouchers and parking food trucks close to campus for students.
"We would love to take [Georgia State's] meal card, but they won't allow it," she said, referring to University officials.
Bowers was also told she cannot park more than two trucks on campus at a time, and none of the trucks can be close to dining facilities.

She explained that although the Atlanta food truck industry has grown at a rapid rate over the last few years, they still have a long way to go.
"Atlanta hasn't gotten into the hype of what we have. It's not going to be long before fast food restaurants have food trucks, too."
Mighty Meatballs

Brothers Sean and Jason Truelove started Mighty Meatballs the
summer of 2011 with their great-grandmother's 100-year-old recipe. The Italian meatball meal uses the recipe for pork and beef meatballs, and is served with pine nuts, raisins, fresh parsley and marinara sauce. The meatballs can be served with spaghetti, as sliders, or in lettuce wraps or sandwiches.
Mighty Meatballs keeps a truck at the Atlanta Food Truck Park on Howell Mill, and does catering and festivals during the winter.

"We saw the food truck industry starting up and wanted to get in on the trend," Sean said.
Wow! Food Truck

Wendy Cross opened Wow! in 2011 after her brother, actor
and comedian David Cross, took her to an arepa bar in New York. Cross wanted to bring the Venezuelan dish to Atlanta, and a food truck
was the cheapest way to do so.
"It's way less expensive to start a food truck than a brick and mortar," Cross said.

Chicken sofrito, smoked pork, beef and cheddar and veggie arepas are $4. The Venezuelan-style corn cakes are stuffed with slow-roasted meat and a signature "kicky" sauce, or a creamy, cilantro-jalapeno sauce.
Wow! was featured on the Food Network and other cooking channels, and was named the number one food truck in Atlanta by the AJC's food and event guide, "Best of the Big A," in 2012.
Cross said the food truck shuts down for a few months during the winter, costing the company about $10,000 a month.
The Marlay Mobile

Marlay Mobile manager Alana Danner explained that the food truck was started by Decatur pub The Marlay House in 2011 as a way to take their signature fish and chips on the road.

"We found a Chevy step van that used to be a mail delivery truck and turned it into a mobile food truck," she said.

The pub and food truck's menu was inspired by the owners growing up in Ireland. The food truck shuts down in the winter, but customers can still dine at the pub for the same cuisine.
Taco Buggy
Taco Buggy owner Paul Vinces explained that although his truck hasn't been in business for long, he's no novice to the food industry. Boasting 20 years of restaurant experience, Vinces has also owned a Mexican restaurant, tapas lounge and winery.
"I really prefer working out of a truck because the hours are a lot more flexible. It's also more street friendly for consumers that are on the move, and you can take your business anywhere."
Vinces stressed the importance of being consumer-friendly and accessible, and that interacting with patrons makes running a mobile business worthwhile.
"The best thing about working in the food truck business is the amount of people I come into contact with every day. I meet so many different people simply because of the locations I travel to. Everyone is unique, and I get to take in new scenery on a regular basis."
Vinces also confirmed that the food truck business slows down in the winter, forcing him to close between the months of January and March. He takes this time off and enjoys the freedom of being self employed.
The Taco Buggy features a variety of Mexican food, the most popular being a taco called "Chipotle off the Ol' Block," featuring avacado, cilantro and creamy chipotle sauce. All tacos are $3, and the purchase of three includes a free drink.
Go Genki
Go Genki, located in both Underground and the Food Truck Park, features Japanese cuisine including noodles and sushi. It has already been named the number one Atlanta food truck of 2013 despite its recent opening this past July.
"We try to draw as much attention as possible," said Nick Muegge, Genki manager. "We purposely use bright yellow and green on our truck to catch eyes and stand out. We're the only food truck with satellite TV that shows the games on Sundays, so we take pride in knowing we appeal to the customer."
Though Genki has three restaurant locations (Buckhead, The Prado and Virginia Highlands), Muegge still reaches out to businesses and parks for further business expansion.
Go Genki has over sixty items on its menu, including the popular super-crunch sushi roll (filled with salmon and cream cheese). Plates are $10-$12 on average.
To find out more about Atlanta food trucks, visit Atlanta Street Food Coalition's website.