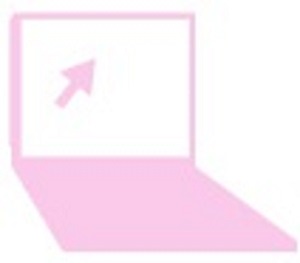 Growing up and going off to college can be an exciting transition in a kid's life. Unfortunately, it usually means there's no more calling up mom and dad for the monthly allowance. For a lot of students it's a matter of pride, proving to themselves and their families that they can survive on their own in the world. With these money saving tips, pinching pennies doesn't have to actually pinch.
While these tricks certainly aren't going to make you Kardashian rich, they can help you save a few extra dollars here and there. The real takeaway is to keep your Student ID with you wherever you go, because you never know where you might get a discount.
Online Freebies

Microsoft Office
Between literature reviews and research papers, Microsoft Word is a necessarily tool in every student's arsenal. However, priced at a staggering $100 (almost the price of a textbook), it's not a tool many students can afford. While Google Docs does offer a free word processor, not all the formatting translates directly to Microsoft Word. Thankfully, students at Georgia State and Georgia Perimeter College can download Microsoft 365 for free through their technology department.
McAfee Anti-virus
You wouldn't download a car, but you can download this anti-virus software, also free for students through GSU and GPC. Anti-virus systems can run anywhere from $20 to $50 or more depending on the brand and level of protection. Thanks to the tech departments, there's now a free alternative so students don't have to worry about their computers crashing while downloading music or movies (for purely scholastic purposes, of course).
Around Town

Free Redbox Rental
Redbox offers a free one day rental code for signing up on their mailing list. This isn't exclusive to student accounts, so you can sign up with any or every account you want. You do still have to put in your credit card info when you rent the DVD, so don't think this is your ticket to starting a DVD collection. It's definitely a cheaper alternative to going to the theater, which is usually around $10 for the ticket alone.
Food Discounts
Students with jobs know how hard it is to manage school and work. It's even harder to manage all that money week to week. However, flashing your student ID at any of these fast food joints can save you a few extra bucks when you do decide to treat yourself. McDonald's, Arby's, Burger King and Waffle House all offer 10% off for students, though discounts vary and may not be available at every location, so make sure to call ahead of time.
GPC Discounts

Student Advantage Card
The Student Advantage Card is a discount program that can be linked to your JCard. It does cost $30 to join, but for that $30 you get incredible savings at a variety of different stores, including Target, Macy's, and Footlocker. Student Advantage Cardholders can also save 40% off pre-paid tickets at AMC Theatres, if Redbox isn't for you, and 20% off Greyhound fares if you're an out-of-towner. A full list of discounts can be found at studentadvantage.com