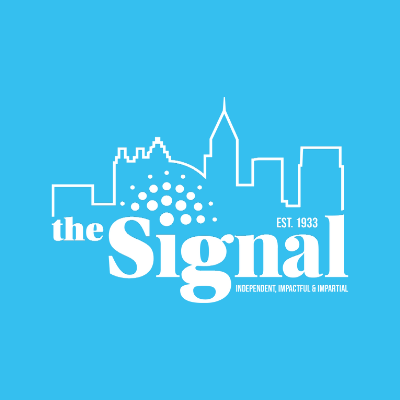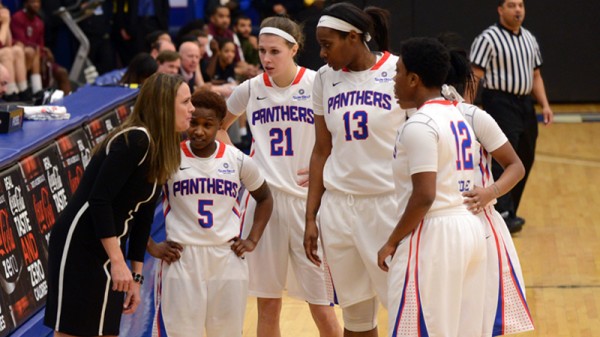 Georgia State's (8-6, 12-14) comeback was too little too late as Louisiana-Lafayette (6-9, 13-13) split the series, winning 67-63 at the GSU Sports Arena on Saturday evening.
Saturday's game marked the Panthers' fourth game in eight days: lost to Troy, 90-111, on Sat. Feb 15, won against Texas State, 82-69, on Mon., Feb. 17 and lost to Louisiana-Monroe, 77-85, on Wed., Feb. 19.
Their match up against Texas State was originally scheduled on Feb. 12, however, due to the winter storm two weeks ago, the game had to rescheduled to the 17th.
Meanwhile, in tonight's game, the Panthers started the game against Louisiana-Lafayette leading as much as seven points with a 12-5 lead.
It was the only lead the Panthers would have for the game as the Rajin' Cajuns took over the game with a 19-16 lead with 7:57 left in the first period.
"They play five guards eventually," said head coach Sharon Baldwin-Tener. "They didn't have any post players so it was an advantage for on the offense with the bigger players we have."
"They had two and three people around them. Defensively, it was a hard match for us because our post players had to get down and guard guards "
Fortunately, Georgia State's defense kept the game close until half time. The score at the half was 33-28 with Louisiana-Lafayette still leading.
Senior guard Kendra Long led the Panthers in scoring with seven points at the half.
The Rajin' Cajuns started the second period strong, eventually building their lead as high as 13, leading 55-42 with 7:32 left in the game.
However, the resilient Panthers never quit as they went on a 8-1 run to cut down the Rajin' Cajuns' lead to 64-61 with 49 seconds left in the game.
Baldwin-Tener said when her team started pressing it made a big difference.
"I thought we got tired doing our press – I'd like to press the whole game but I think that is hard for us to do with our conditioning."
On Georgia State's next possession, junior guard Ashley Watson was fouled with 31.5 left in the game.
Watson is the team's best free throw shooter but she missed both baskets at the line.
Junior guard Kayla Nolan recovered the rebound off the missed shot and drove into the paint to cut down the deficit to one point.
Unfortunately, Louisiana-Lafayette guard Brooklyn Arceneaux took a charge, giving the Louisiana-Lafayette possession of the ball with 24.6 seconds left in the game.
Long managed to score off a layup on the Panthers' next possesion, however, they couldn't get another defensive stop as Arceneaux shot free throws to close the game.
"I think it's tough – this is our fourth game in eight days and I do think we're a lil bit tired," said Baldwin-Tener. "I think fatigue played a part in it."
"It's close to conference tournament time and you got to win three games in four days in order to go to the tournament so we got to be able to be mentally tough enough to do that."
Georgia State's next game will be on the road in Arlington, Tx. against UT-Arlington on Wed., Feb. 26.