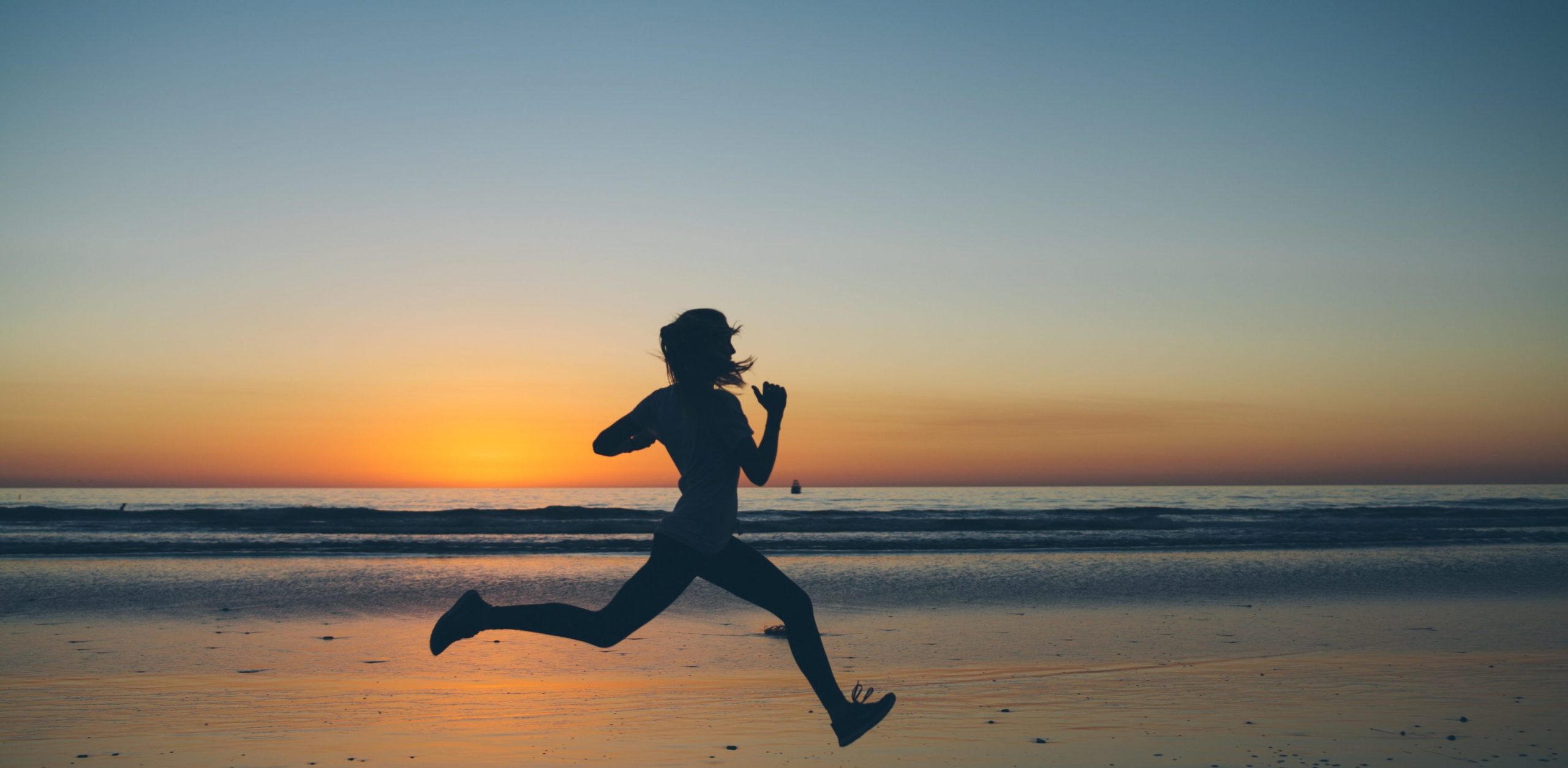 Exercise is intimidating. Some people are starting new routines and some long-time athletes are adjusting theirs for summer. There can be so many factors, equipment, moving parts and obstacles, that it is easy to become overwhelmed.
That is, except for running. There is no special equipment, minimal training and minimal planning. In the words of perhaps one of the sport's fiercest advocates, you really can "Just Do It."
And you don't have to do it alone. Of course there's apps to log runs to connect and compete with friends. Or, make new friends by joining one of the running clubs scattered through the city. These clubs, some loose affiliations and some registered non-profits, group up and head out across the roads, tracks, paths and trails of Atlanta.
The Atlanta Track Club is one such running club. They are the oldest running club in the city, founded in 1964, and founded the Peachtree Road Race in 1970. The Peachtree Road Race is a large endeavor, the largest 10k in the world, and at over 28,000 members, they are the second largest running organization in the United States.
Jay Holder is the director of marketing for the Atlanta Track Club. He acknowledges the scope of the club can be intimidating to new runners, who only see the club for professionals scoring top times at races.
"That's a misconception a lot of people have, only these elite competitors are committed members," Holder said. "If you're running and walking 7 days a week, you're committed."
To him, there are a lot of ways to be a member. The club coaches training programs aimed at all levels of running, helping members meet a variety of goals, finishing their first marathon or setting a personal best.
"The goals [for training] are split pretty evenly," Holder said.
The Atlanta Track Club welcomes participants from across the city, even other clubs. Holder said they continue to fill a niche as big organizers, even in an otherwise crowded scene. Their resources enable them to host and collaborate with the other running clubs in ways smaller organizations can't.
"A lot of [other Atlanta running clubs] members are also Atlanta Track Club members," Holder said. "We see a lot of [other clubs] at events we host."
Road running gets competitive, but the vibe between the different clubs is far more collaborative. After all, they're all out there for the love of the sport.
"Running is great because it's so simple," Holder said. "Anyone can do it."
Elizabeth McKinley is the director of the Atlanta Running Meetup, a running club hosted and organized on the website Meetup.com. She took over leadership of the group in 2013 after the founder, John Rimple, stepped down.
Founded in 2008 and established in Atlanta, the Atlanta Running Meetup is the junior of the Atlanta Track Club. McKinley said she never had to promote the club, as it spread through word of mouth. They spread so well through reputation alone that people would show up to run without checking the website at places they frequented when they were somewhere else. After that happened more than a few times, the club decided the corner of 10th street and Piedmont would become their regular Sunday spot.
"We would get messages saying 'Where were you? I didn't see you today.' so we said we'd meet there regularly," McKinley said.
Organizing the somewhat informal group is barely a hassle for McKinley. The regular Sunday runs have such momentum behind them, they could almost run themselves.Committed members step up to lead their own smaller group runs, some prepping for a race, some roughing it across a forest trail. The most taxing part of the job for an introvert like McKinley is asking for club dues twice a year.
Mckinley loves how the club runs through downtown and midtown, but when she's running on her own she loves the trails around the Chattahoochee River.
But you don't have to drive all the way to the perimeter to pound out a good sweat. Check out these spots around Atlanta that are perfect for running.
GRANT PARK LOOP
At 1.5 miles out and easy, low hills, this is an easy course to start with. Get enough laps and you'll be putting on miles in no time. This beautifully maintained park in a historic area even has enough brunch places nearby to tempt you to put back all the calories you burn.
WESTSIDE BELTLINE TRAIL
Thanks to The Atlanta Beltline and collaborations with Trees Atlanta, the Westside Trail was recently completed in 2017. It is three miles of paved path connecting the westside from Washington Park to Oakland City.
EASTSIDE BELTLINE TRAIL
The first section completed in the ambitious Beltline project, the Eastside trail is three miles of mixed-use, paved green space that connects Reynoldstown to Piedmont Park. It runs through all sorts of shopping and food centers, Edgewood and Ponce to name a view, so run here at your wallet's risk.
PIEDMONT PARK
A favorite of the Atlanta Running Meetup and pretty much everyone, this is the classic choice for running in Atlanta. The path loops through four miles of green space, from light forest to open fields. It is worth at least seeing once, but watch out for tourists when you're picking up the pace.
MASON MILL
With a paved trail nearing four miles around, you will get a beautiful adventure through the ruins of the old Decatur Waterworks. Tumbling over brides over creek beds, the trail is a surprising forest oasis in the middle of the city (or within the perimeter at least).
MORNINGSIDE NATURE PRESERVE
North of the Virginia Highlands, 30 acres of forest is hidden in the city by some sort of local magic. There is a two mile trail running through forest paths and a towering log suspension bridge over the South Fork Peachtree Creek.