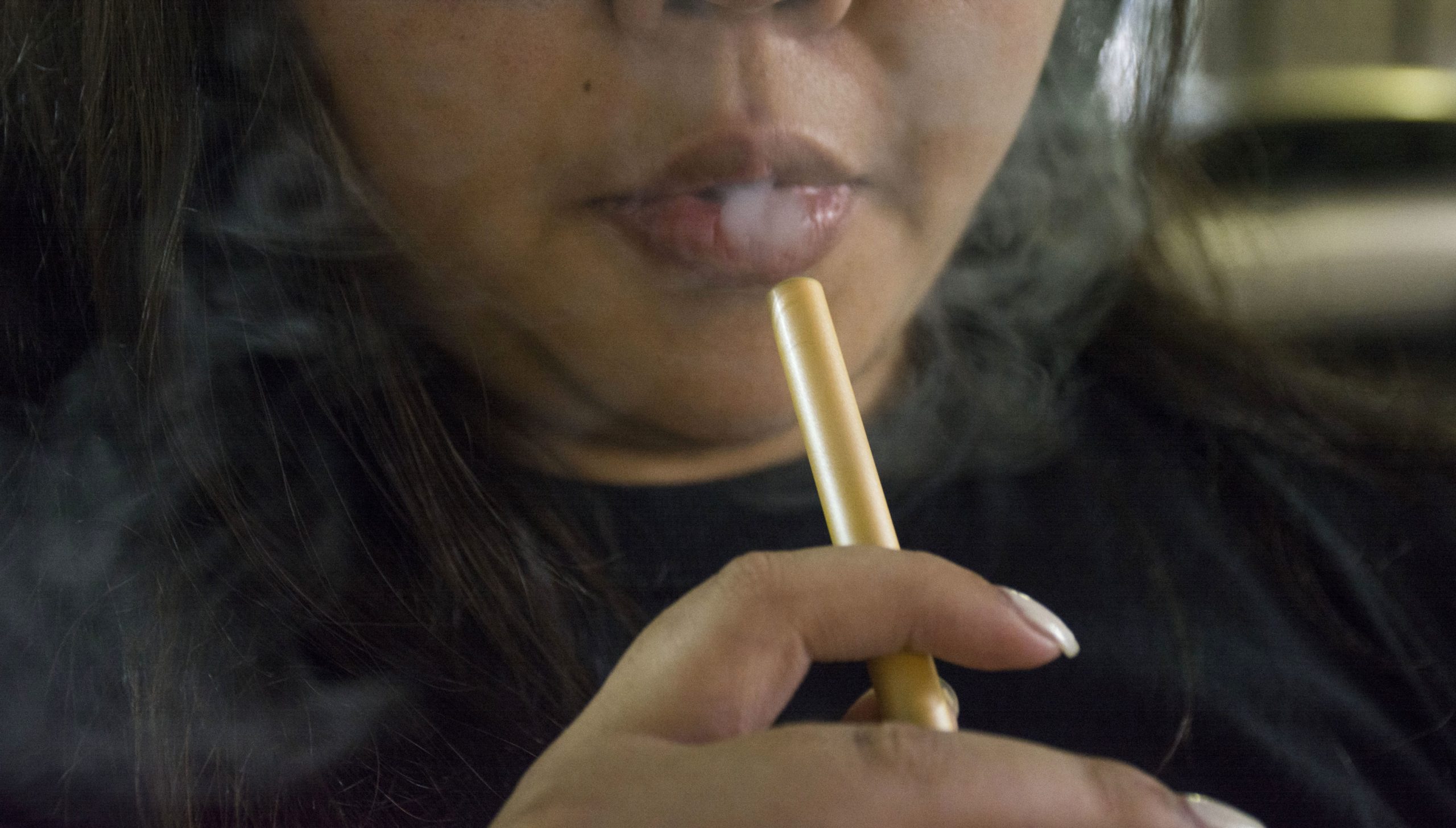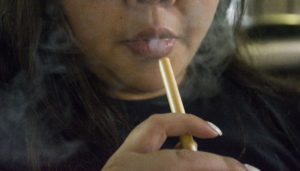 As part of a recent Georgia State study, researchers at the School of Public Health surveyed 1,200 smokers who either smoked cigarettes, used electronic nicotine delivery systems (ENDS) , or both, in hopes of finding any discrepancies on how it may affect an individual's intent to quit.
Georgia State Dean of the School of Public Health Dr. Michael Eriksen, who helped put the study together, said the purpose behind it was to understand how people use e-cigarettes.
Dr. Scott Weaver, assistant professor of epidemiology and biostatistics, Dr. Ban Majeed, postdoctoral research fellow, Dr. Terry Pechacek, professor of health management and policy, Ms. Amy Nyman, research consultant, Dr. Kyle Gregory, postdoctoral research fellow, and Dr. Michael Eriksen, dean of the School of Public Health authored the study.
The authors analyzed the predictors of the intention to quit smoking, the patterns that are being utilized which include dual use of both cigarettes and ENDS.
In their research efforts, the authors used data from a 2014 study of 5,717 American adults. As a result, they discovered that 1,017 people are cigarette smokers, and 248 are dual users.
The authors concluded that compared to cigarette smokers, dual users who are more educated, and have a degree are more likely to "intend" to quit smoking. Researchers found that those who did not have a college degree were less likely to use ENDS in addition to smoking regular cigarettes.
"We want to help the public and people who work in public health to understand users' perceptions" said Dr. Eriksen.
According to the study, "smokers who did use ENDS, such as e-cigarettes, were more likely to have attempted to quit in the past year.
Georgia State student, Anthony Brown, attested that e-cigarettes are not necessarily helping individuals quit, but are rather just another trend.
"I used to have one [e-cigarette] and you can get as much nicotine as you want, however, I don't think that it's a way for me to quit," Brown said.
He said that although e-cigarettes don't have tar and every ingredient that a cigarette has, it still has nicotine and users can still put as much of it as they please.
"I just wanted to smoke a normal cigarette when I smoked e-cigs," he said.
Georgia State student Gregory Woodcox said he doesn't see e-cigarettes as a way of quitting.
Another student Thomas Swift said e-cigs have helped him quit smoking.
According to Swift, he finds vaporizers more helpful to help him stop smoking cigarettes as much he normally would because he knows smoking cigarettes can kill; Whereas, the effects of using vaporizers are sort of an unknown.
Dr. Eriksen said it is important to understand "if e-cigarettes are truly useful tools for helping people to quit smoking. They are less harmful than combustible cigarettes, but the science is not yet clear on whether e-cigarettes are any better for quitting other than smoking cessation tools."