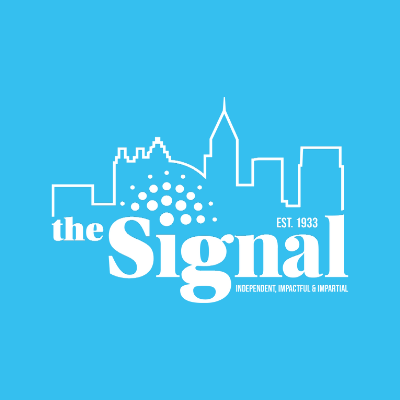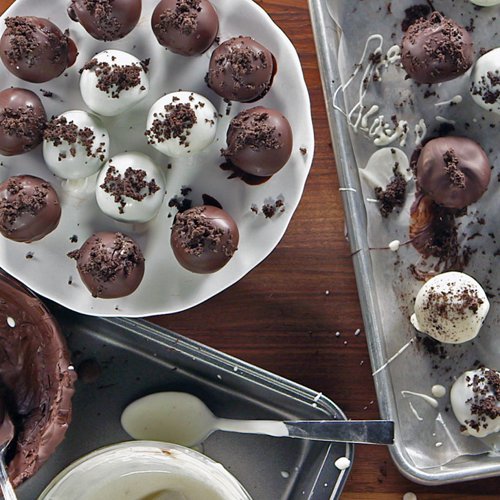 Thanksgiving break is here, it's that time of year, when you can indulge on the guilty pleasures of a holiday fest. Turn down the kitchen heat and prepare to satisfy your sweet tooth, with a DIY tutorial for no bake treats that are covered in chocolate and peanut butter.
You won't need an oven for these dessert, with just a few ingredients, kitchen utensils and a refrigerator, these simple hand-held treats might run out faster than expected. All of the ingredients used in the tutorials cost under $25 dollars, and the prep time takes no more than 30 minutes. Wash your hands, grab a family member or a friend and prepare to get sticky.
Oreo Truffle Heaven  
Take a bite of rich Oreo Bliss, with a recipe for soft chocolate Truffles. For this tutorial the only ingredients needed are a pack of Oreo's, melting chocolate (either milk chocolate or white chocolate) and an 8 ounce chunk of soft cream cheese.
Materials
Mixing bowl

Food Processor or blender

Plate

Wax paper

Mixing spoon
Step one: Take a few of the Oreos (whole: with the cream and cookie) and dump them into the food processor or blender, until they are finely crushed.
Step two: After crushing the cookies, place the crumbs into a mixing bowl. Then add the cream cheese and use a mixing spoon to stir the two ingredients together.
Step three: Use your hands to form the cookie mixture into Oreo-sized balls, and place them on the plate (to avoid the truffles sticking to the plate, place a sheet of wax paper on top).
Step four: Place the circle-shaped Oreo mixture into the freezer for 30 minutes (this allows the truffles to stay firm and keep their shape).
Step five: Cut a few chunks of the melting chocolate (using a microwave friendly bowl), then place it into the microwave. Make sure you stir the melting chocolate (Baker's is the name of the brand used in this tutorial, you can use either white or milk chocolate).
Step 6: Remove the Oreo mixture from the freezer and dunk them into the melting chocolate. You can garnish the truffles with sprinkles, crushed Oreos or melting chocolate.
Krispie Reeses Cup Cookies
This dessert is a crunchy and sweet combination that's mushed together to form a no bake cookie, filled with Reese's Cups. To recreate this recipe you will need a box of Rice Krispie cereal, corn syrup, soft and creamy peanut butter, white chocolate chips and a few Reese's cups.
Materials
Mixing bowl

Measuring cup

Cutting board

Mixing spoon (optional: Hand Blender)

Cookie sheet

Wax paper
Step one: Pour four cups of Rice Krispies into the mixing bowl (you can add more, to double the recipe).
Step two: Scoop one cup of peanut butter into the bowl and add one cup of corn syrup. Then mix all of the ingredients together.
Step three: Chop up a few Reese's cups and throw in a few chocolate chips into the bowl. Once everything has been mixed together, use your hands to form flat cookie shapes.
Step four: Place the cookies on the pan and put them into the refrigerator. The dessert is ready to enjoy with your favorite beverage.  
SS Sweet and Salty Boats
The SS Boats are a combination of crunchy goodness, mixed with chocolate and caramel. This dessert takes a few minutes to create and it incorporates the crisp taste of fresh fruit. The ingredients needed for this dessert include two large apples (the type of apple varies based on your preference), caramel topping, white chocolate chips and pretzels.
Materials
Knife

Cutting board

Plate or serving dish

Fork
Step one: With a knife, cut your apples into sections and place them on a plate or serving dish.
Step two: Then use a fork to drizzle the caramel topping onto the apples.
Step three: Crush a few pretzels and sprinkle them onto the apples and caramel.
Step four: Lastly, garnish the dessert with a few chocolate chips (you could add more caramel or another topping, which is optional).
All of the ingredients can be substituted, and make sure you inform guests about peanuts being used in the ingredients. Have fun making these sweet treats with your family and friends, and indulge in the chocolate goodness.
Start Pinning
For more dessert recipes and foodie inspiration check out Pinterest, a popular online photo collage site that is organized by interest. Users can type in a word or phrase and find hundreds of results that provide detailed instructions for creating tasty meals. If you find a recipe that you like, Pin it to your dashboard and look back at it later.