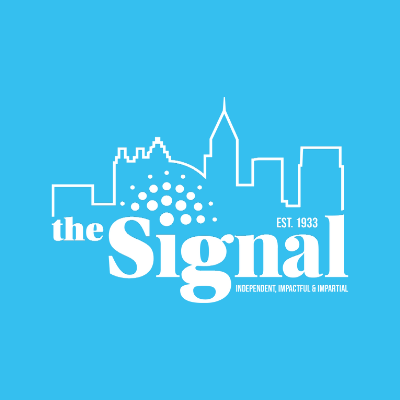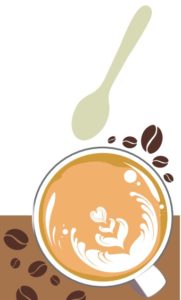 After staying up too late the night before partying or watching dog videos on Youtube, being able to tell left from right is quite difficult. We've all been there. There is Créma Espresso Gourmet, however, by the Georgia Perimeter campus in Dunwoody, where a cup (or twelve) of reasonably priced coffee can be found.
Located just five minutes from the Dunwoody Campus, Yossi Ben-Haim, the owner of Créma, is dishing out gourmet foods and espresso Italian style. His trick? Medium roast 100 percent Arabica beans that are ground fresh daily. Créma even offers almond or soy milk as substitutes for people with allergies, so everyone can experience a true Italian espresso. If coffee isn't your thing, they also offer tea, hot chocolate, and house made orange juice.
Aside from the coffee, there is a traditional selection of bagels and flaky French-style croissants. Créma also offers cakes, breads and a bunch of French pastries, including mocha and chocolate macarons. They serve savory treats, like New York Style Smoked Salmon and Ragu Lasagna, a customer favorite.
Créma offers event catering through owner Ben-Haim's upscale European catering company, BLUNUVO, cooking up the same gourmet food served at Créma for local corporate events.
Créma offers free Wi-Fi and the quiet café atmosphere is the perfect place to study or hang out with friends.
Tal Ben Yishai, a barista at Créma and a Georgia Perimeter student comments on the elusive presence the coffee shop carries.
"A lot of Perimeter College students [visit the shop]," Yishai said. "However, a lot of people still don't know about this place even though it's right down the road. I tell all my friends [about Créma]. I hope people will come more often. It's a really cool place."
It's affordable for students, too. Only one item on Créma's menu is over $10. Most of the drinks range from $2 to $4, and most of the pastries are around $3, though some of the single serve cakes go up to $5. Créma also has daily freebies, giving out free sides or drinks with certain orders.
Make sure to stop in and get a taste of real-deal Italian coffee at a European café without breaking your budget.
At a Glance
2458 Mt Vernon Rd, Dunwoody, GA 30338
It can be reached via MARTA's 132 Tilly Mill Road route, which stops at Dunwoody campus and Mount Vernon.
Hours: Sunday – Saturday: 7 a.m. to 9 p.m.
Prices: Cheap for the quality. Almost everything on the menu is under $10.
Parking: There is a private lot at the front of the shop, but it fills up quick.