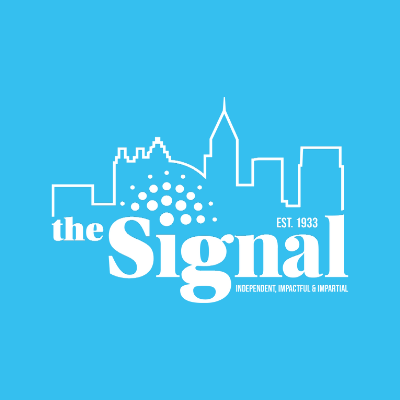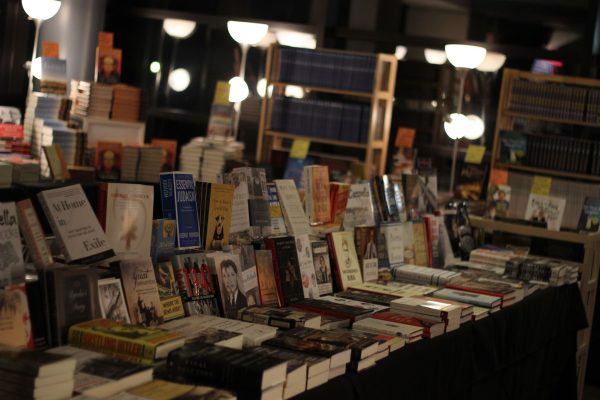 Most of us who attended public elementary school can still remember the pure, unbridled joy of the Scholastic Book Fairs. With aisles of books to choose from (and a few hours out of class), it was every bookworm's dream. Now, the Marcus Jewish Community Center (MJCCA) is bringing those memories back to life for a grown-up crowd.
This marks the 25-year anniversary of the Dunwoody Book Festival, and festivities kicked off on Nov. 5 with a special performance and talk by Kenny Loggins of "Footloose" fame. The festival will span 15 days, ending Nov. 20, and each day will be jam-packed with author talks and signings.
"We do a lot of programs that are what we call In-Conversation," Pam Morton, the Director of the MJCCA's book festival, said. "We have a lot of local interviewers, a lot of local media personalities, some broadcast, some print journalists and they will come in and it's kind of like an inside the actor's studio model where they're sitting on stage, they've read the author's book and the two of them are having a conversation."
There are some panels, as well, but Morton said the majority of the book festival events are set up as a conversation. All the events also feature a question and answer session and a book signing.
There's also a special lunch program at this year's festival, according to Morton.
"It's kind of a culturally Jewish food program. One of the authors is named Lloyd Handwerker. His grandfather was the founder of Nathan's hotdogs in New York. So we're doing a hot dog lunch," Morton said. "It's his family memoir and all about how his grandfather came over during the war as an immigrant and basically came over with nothing in his pocket. Now, you know there's the Nathan's hot dog empire."
Ina Yalof, a New York journalist, will also have an event at the festival on Nov. 13 at 12:30 p.m. Yalof will be talking about her book, "Food and the City," which takes readers deep into the New York food scene. Her panel immediately follows Handwerker's and a kosher hot dog lunch will be served for visitors.
There will also be two documentary screenings towards the end of the festival, including a documentary about Shep Gordon, Alice Cooper's manager. The other documentary, "Breakfast at Ina's," recently won Best Documentary at the Atlanta Jewish Film Festival. The film pays homage to the Chicago restaurant.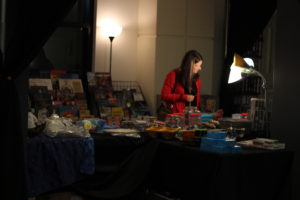 Festival Roots
The first Book Festival was hosted back in 1992 and only featured six authors over the course of four days. Since then, the festival's popularity has boomed, with an expected 13,000 people in attendance through the course of the festival this year. It all started as a way to share Jewish culture with the community.
"The festival always happens in November. November is Jewish Book Month," Morton said. "Of course, we are the Jewish Community Center so we do feature predominately Jewish authors, or authors who have books with Jewish content. We do Jewish and non-Jewish authors regardless, but I would say the majority of our authors are Jewish."
All of the money raised by the event also goes back to help fund the MJCCA. Morton said the program is not designed as a fundraiser, but as an outreach program.
"This is something that we do, you know it's our gift to the community," Morton said. "It belongs to the community. We have over 200 volunteers who help assist with the execution and production. It's a big labor of love, but we do it as an outreach."
If the thought of finals is dooming, and new reading material will help ease the mind, then the Dunwoody Book Festival is the perfect place to go.
"There are some of these debut authors or lesser known authors that have just such amazing stories to tell and incredible books," Morton said. "I always try to tell people come out and take a chance on someone you may not know, find somebody new or find a great new fiction author that you never knew. You may find your next favorite author here."
Festival Basics:
Marcus Jewish Community Center Atlanta (MJCCA)
5342 Tilly Mill Road
Dunwoody, GA 30338
(678) 812-4000
Festival hours vary by day, but most start at noon and have the last panel at 7:30 p.m. A full schedule can be found on the MJCCA website at: http://www.atlantajcc.org/interior-pages/arts-and-culture-book-festival-2016/
Ticketing:
Tickets are sold for individual events. Prices range from $5 for a student ticket to $33, which includes the price of a book for the event. Generally, tickets cost around $24.
Premiere tickets: $75. These tickets are only available for the Andy Cohen panel and include VIP seating, access to the VIP signing line and Cohen's book.
Series pass: $120, which includes entry to all events over the course of the festival.
Distinguished Guests:
Peter Bergen
"United States of Jihad"
Previously a journalist, author and documentary producer, Bergen now works as a security analyst for CNN. His book talks about the development of homegrown terrorists.
Event Time: Nov. 10, 7:30 p.m.
Shep Gordon
Alice Cooper's former manager is honored at the MJCCA with a screening of a documentary called "Supermensch," which follows his life as one of Hollywoods most overlooked celebrities.
Screening: Nov. 12, 6:30 p.m.
Discussion and Q&A: Nov. 12, 8 p.m.
Andy Cohen
Talk show host and radio personality, Andy Cohen will wrap up the Book Festival with Phaedra Parks of "Real Housewives of Atlanta" as the two discuss Cohen's book "Superficial."
Event time: Nov. 20, 7:30 p.m.