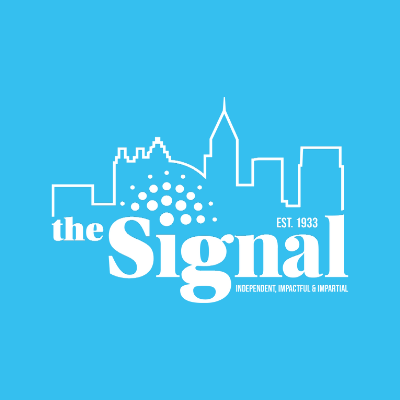 Crime reports on campus declined last semester compared to spring semester of 2012, while the number of arrests and Campus Alerts increased according to Georgia State University Police records.
305 reports were filed between Aug. 13 and Dec. 14, 2012, according to daily police reports from Georgia State University Police Department.
"The majority of reports filed are theft by give-away, which is when people leave items and expect them to be there when they return," GSUPD Sgt. Sharon Ware said. "Other reports filed are vehicle accidents in parking lots, mislaid or lost items like an ID, and they need the police report."
Daily police reports from GSUPD indicate there were 77 arrests last semester with the majority of arrests being "non-GSU individuals."
There were seven Campus Alerts issued in fall 2012 with four issued in November, two on Oct. 26 and one in September. All of fall semester's Campus Alerts were for robbery and primarily occurred on Piedmont Ave. between Gilmer St. and Auburn Ave.
Statistics from Spring 2012 include 71 arrests and 307 reports filed between Jan. 3 and May 3.
Also, there were two Campus Alerts issued in spring of 2012, according to GSUPD's website.
In 2009, theft of personal property accounted for 49 percent of all crimes with 393 reports being made on-campus.
The second most reported crime in 2009 was liquor law violations with 183 reports, followed by 45 reports of drug law violations, according to Safety Net, an annual campus security report issued by GSUPD.
Reports of theft declined in 2010 by four percent, but have remained stagnant the past two years.
Liquor law violations and robberies are the only two crimes that have seen increasing reports since 2009. In 2012, all 9 Campus Alerts issued were for robberies.
Ware analyzed robbery reports for the previous seven years, and said, "Every last report has been due to an individual walking with a cell phone or electronic device in an open area."
"People walking in open areas with cell phones or electronic devices draw attention and trigger robberies," Ware said.
GSUPD is the largest university police department in the state with a total of 68 staff members and four more going through the academy, Ware said.
The department operates eight units including a crime prevention unit, crime suppression team, and patrol division that features officers on foot, in cars, and on bicycles. There are also nine crime prevention programs at Georgia State designed to heighten awareness on-campus, according to Safety Net.
Georgia State University Police officers recently changed from eight-hour shifts to 10-hour shifts so more officers can be on duty during high-traffic periods and deter crime, Ware said.
Additional surveillance cameras have also been added around campus over the past year, Ware said.
GSUPD provides safety escorts around campus, and recommends students, faculty and staff use escorts when out at night or if they do not feel comfortable walking alone, Ware said. "Walk in groups of two or more, and keep valuables out of plain sight."