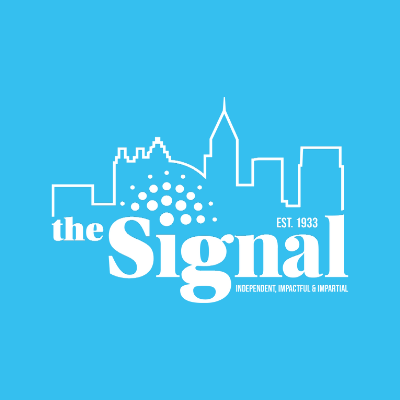 Over 151 companies have met with Georgia State students and alumni in the 2014 year, according information provided by University Career Services.
Ramona Simien, Associate Director of Employer Relations, said Atlanta Police Department, CNN and SunTrust Banks Inc. are a few of the companies currently hiring students. See graph for complete list.
"With over 10,000 companies that utilize our services within a year, it would be difficult to list which companies are not recruiting at Georgia State," she said.
Employers come to Georgia State and recruit students and graduates through Panther Career Net and job fairs, according to Simien.
"…Students should utilize Panther Career Net as a tool to see who is hiring," she said. "Early Fall throughout the Spring semester are great times for students to meet employers."
A federally funded Job Location and Development (JLD) program is also available to students. The program offers assistance to help students find work off-campus, according to Simien.
Students must go through a process before being hired by companies through Career Services.
"The hiring process does involve a lengthy process and can include an online application process, telephone and in-person interviews and in some cases, presentations," she said. "In addition, employers are conducting background checks prior to the job offers."
In 2013, students who utilized Careers Services collectively earned about $2.4 million, according to Simien. These students also worked an average of 15.65 hours per week.
"This was seven percent higher than in 2012.," Simien said.
Professor George-Jones, visiting instructor for the Department of Communication, said he feels the big-name companies approaching Georgia State students are impressive, but smaller companies are okay as well.
"Every company's culture is different," he said. "In addition to the resources provided by University Careers, do your own research to learn what you can about the company and industry before you apply. The Georgia Army National Guard is going to have very different expectations and needs than Hallmark Cards, Inc."
Ashley Broadus, senior film major and arts minor, said she's never been to a job fair offered by career services.
"I haven't, because they either take place when I have classes, I haven't heard about them or I don't they have jobs that i'll be interested in," she said.
Broadus also said she feels that Georgia State doesn't reach out enough to students for the job-market place.
"I have never felt particularly helped by staff at GSU to find a job or an internship. You have to seek it out, and even then, some staff aren't particularly helpful," Broadus said.
Jezreel M. Amica, student assistant at Career Services, said she feels positive about the companies approaching students at Georgia State.
"I feel like these are really influential companies in Atlanta, she said. "I feel really positive about them approaching students, because it helps students boost their background for grad school."
Amica also said despite some students having concern about the variety of positions available through Career Services, the positions are open to all majors.
"Most of the positions that are available are pretty general and open to all majors and fields of study," she said.
Jasmine Akakpo, senior film major and journalism minor, said approaching companies should not be hesitant to look for new recruits at the university.
"… There are so many talented students in attendance. I know some students feel that a lot of companies are close in proximity, but far away in actual personal reach," she said. "The passion exists within the students of GA state to be future leaders. They should take advantage of the talents of our students."
Simien said students are encouraged to attend the upcoming on-campus job fair in Dahlberg Hall on July 17. The event will take place from 1 p.m. – 3 p.m.
"We are excited for a new semester ahead and we welcome all student majors to utilize University Career Services," Simien said.
For more information on upcoming job fair events or employment opportunities, visit University Career Services' official website.