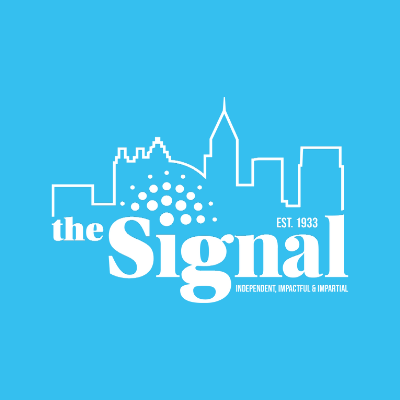 This could be the year for Georgia State football, it could be. Now, Trent Miles has a bigger and more athletic defensive front seven, he's got Nick Arbuckle at the head of his offense and arguably the best wide receiver crew in the Sun Belt, not to mention he has defensive backs who have a bunch of experience.
Trent Miles may very well still be on the hot seat. Hearing students and alumni speak about their frustration and disgust with the team's performance thus far, and that seat is flaming hot.
Miles was named the head coach Nov. 2012. He signed a 5-year-deal with $450,000 guaranteed a year. His contract is set to end Dec. 31, 2017.  
So the only thing Trent Miles and his players need to do now is go win some football games right?
Miles is entering into his third season as the head ball coach while his last two weren't so impressive due to injuries, lack of depth, size and everything else. Georgia State football has unfortunately been one of the laughing stocks of FBS (Football Bowl Subdivision) football.
Those who know very little about Georgia State (before the NCAA Tournament) will bring up the two games when the Panthers took trips to Tuscaloosa to face Nick Saban and his defending national champion team in 2010, losing 63-7 and No. 1-ranked team in 2013 losing 45-3.
That same crowd might also remember the 2013 "catch of the year" Alabama wide receiver DeAndrew White made over former Panther,  DeMarious Matthews to put more salt on the wound.
So far Trent Miles is 1-23 as head coach for the Panthers. Students are frustrated with the team's performance in the new programs early years. But, little by little Miles has put some pieces together to form more of a competitive team.
Last year we saw the emergence of the offense with Nick Arbuckle, Robert Davis, Donovan Harden and Joel Ruiz. Years before it was very difficult to get the ball moving on the offensive side of the ball, (aside from Albert Wilson's one-man show) but last years offense finished 26th in the country for averaging 279 passing yards per game.
Kelton Hill, former quarterback and wide receiver, thinks Miles' third year is vital.
"It's bowl or bust," Hill told me. "I think this year is the put up or shut up year, and if he doesn't put up, then he might be on the hot seat. If he wins one or two games then that's not really progressing," Hill said.
I asked Hill if he had to predict a record that will protect Miles job for sure for the following season what would he say: "At least .500 (meaning winning percentage) or bust," Hill said.
Kelton spent two years with Trent Miles, so he now sees the program looking from the outside in. "I see the team as still rebuilding," Hill said.
"It doesn't come down to who likes who? It's about who's winning ball games if you're not winning ball games, you know why are you here," Hill said.
Last year it was obvious the defense and the offensive running game was the problem. The defense gave up and an average of 43.3 points per game, which resulted in being ranked 128th in the country (mind you there are only 128 teams in FBS football).
Miles turned around a program at Indiana State going 11-2 in 2012, ranked as high as No. 14 in the national polls and beating No. 1-ranked North Dakota State who were defending FCS champs.
That's good and all, but Panther fans, students, etc. want to see the benefits come to Atlanta. This is expected to be the first year the program looks more competitive and can make some noise in the Sun Belt Rankings.
Andrew Weaver, a Georgia State student said he is certainly on the hot seat.  "I think he should be gone the second game he loses out of five. He has  a 1-23 record, that's not really good," Weaver said.
The Sun Belt does not expect much—yet again from Georgia State, according to the Sun Belt Pre-Season rankings, but I think No. 9 is fairly low. However, you cannot justify it due to last year's nightmare. They don't rank you based on what you might do
Looking into the future, things look brighter for that defense. Miles and staff snatched some UAB (University of Alabama at Birmingham) and junior college transfers to beef up the defense and bring more athleticism also.
The defense will be a 3-4 base this year under defensive coordinator Jesse Minter. Minters Linebacker core is the best it has ever appeared. UAB transfer Alonzo McGee and Kaleb Ringer (Butler C.C) join leading tackler Joseph Peterson to clog the second level of the defense. Former UAB Safety Bobby Brown is a player who has great ball skills and adds depth to the Panthers secondary.
Trent and his staff have worked hard to put the team they have together as I am sure. Every coach works hard, but if you're not winning then,  it doesn't really matter.