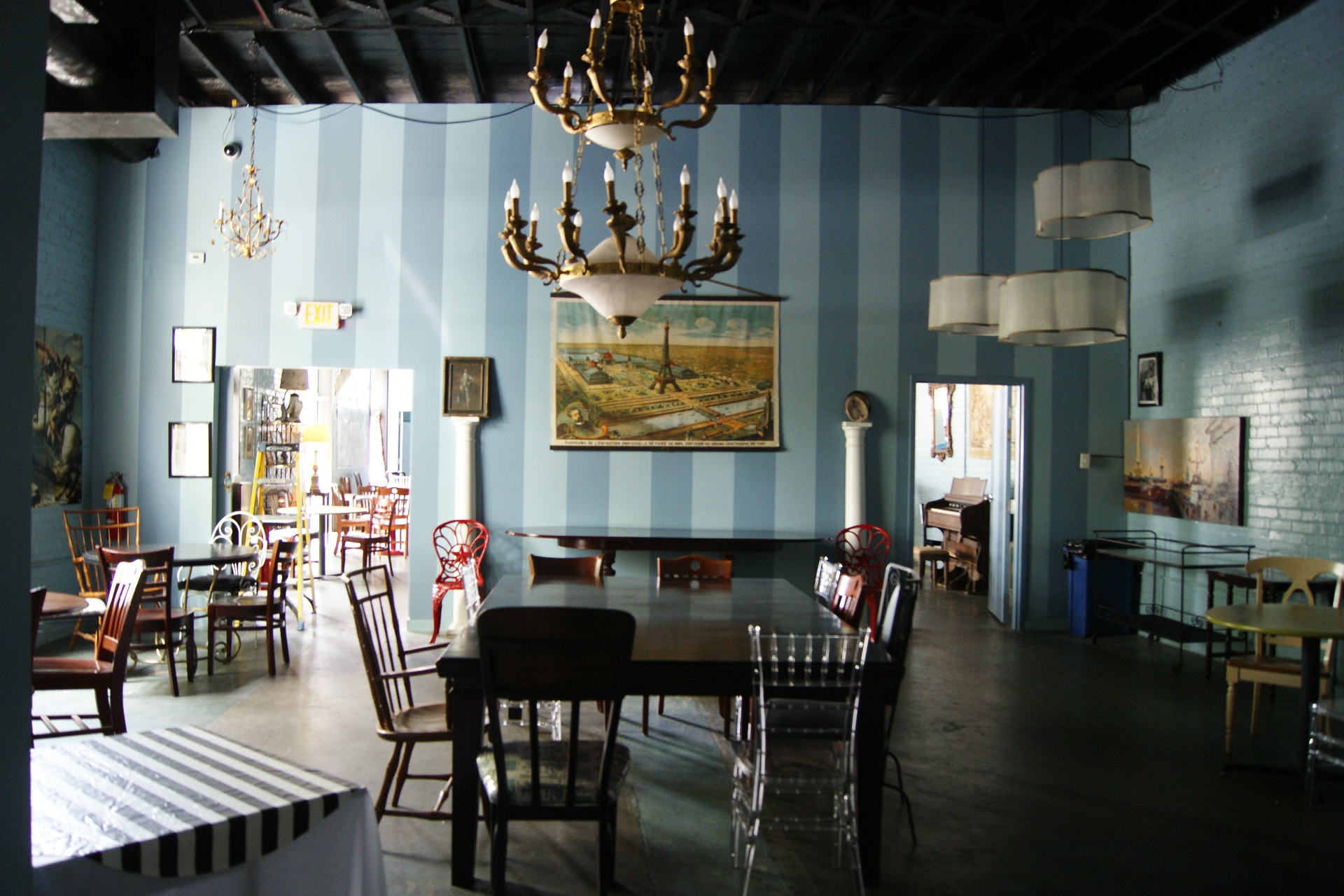 Just a couple of miles down the road is an escape for college students from all backgrounds, neighborhoods and majors to kick back, relax and immerse in Parisian culture. Amelie's French Bakery and Café is located in northwest Atlanta on Marietta Street and offers a wide range of treats and drinks for students to study and eat to their heart's content.
The Early Years: When Paris and the Peach United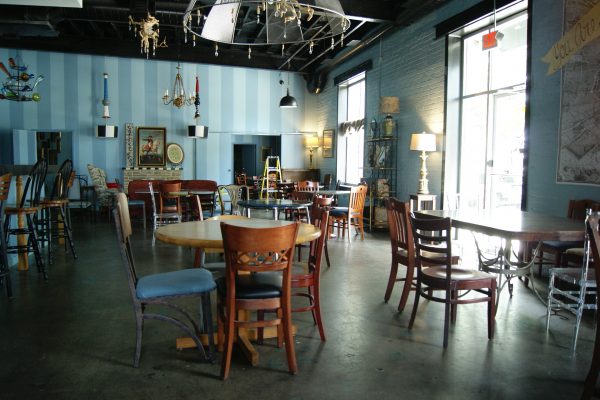 The café's co-owner and coffee connoisseur, Jimbo Allen, says that Amelie's is a great melting pot of people both young and old from different ethnicities. Allen defines Amelie's as a great gathering place for people to converse, meet, relax and take their mind off of things.
"It's a place to get a little work done on your computer, read a book or just chill with friends," Allen said.
Amelie's originated in Charlotte, North Carolina nine years ago and is a family owned and operated business. Allen, his wife and her parents were involved in establishing the original Amelie's and collectively decided to bring the brand to the Atlanta food scene.
Being Unique: From Floor to Table
Although all of the soups, sandwiches and pastries in Amelie's are made in-house, that only scratches the surface of the café. As expressed by the owner, there are many characteristics that make this place unique to the Atlanta food scene from the décor, to the evident messages of inclusion and the one-of-a-kind handcrafted treats.
"What brings uniqueness to it [Amelie's] is that you don't see a lot of French bakeries in Atlanta and you don't see the type of theme that we have. From businessmen to college students to people that just want a nice meeting place to do a little bit of work, we want to welcome everyone in a very welcoming environment," Allen said.
The café has two large displays of cold pastries that consist of treats, such as their popular salted caramel brownie layered tort, eclairs and macaroons that change flavors with the season. Amelie's also offers a large range of dry pastries, which include apple turnovers, teacakes and twice baked croissants that the owner says are to die for. During the café's first year in business, they earned the title of one of the top five coffee shops in Atlanta and are known for their chai and dirty chai lattes.
"All of our espresso shots are hand-pulled which makes it really unique..," Allen said.
The café' has other unique offerings besides coffee-based drinks, such as their signature lavender lemonade and French sodas.
Upon entering Amelie's the French décor, portraits and art deco chandeliers are quite hard to miss against the company's trademark blue striped wall.
"We have an interior designer named Brenda Shay and she partners up with Habitat for Humanity and gets a lot of our interior design items from there. She also takes apart a lot of the lamps and chandeliers and puts her own touch on them, then brings them from Charlotte, down to Atlanta," Allen said.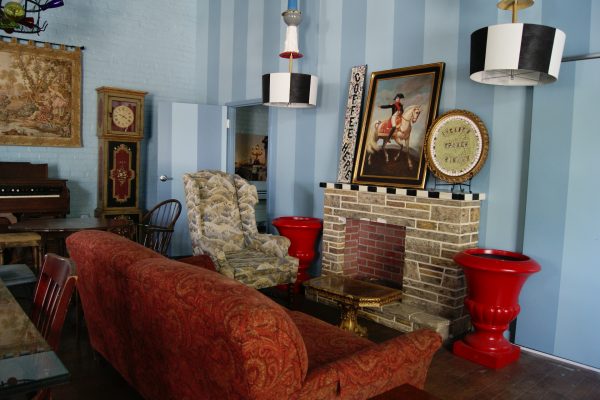 The Student Experience
The owner is not hesitant to express that when it's all said and done it's the students, the interaction between them and the staff, and the experience that truly matter.
"I think what's great about the experience is that you'll see that during this time of the year, at the end of each semester and during the weekends when their parents are coming to pick them up…they smile and they just say, 'Hey this is where I get a lot of my studying done' or 'I used to come here every Tuesday and Thursday night' or 'this is just a fabulous place' and you see that their parents are thankful for a nice environment for their children to come and study at. It's a great experience for all of us, not only the students but the staff and the student's parents also," Allen said.