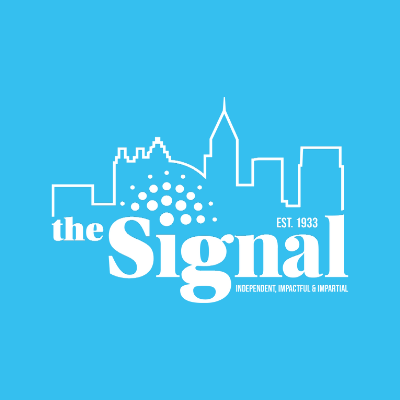 Two years ago, Georgia State's Information Systems and Technology department spent approximately $1.5 million of student fee money in an effort to upgrade the school's wireless network.
With more than 700 new access points in 22 additional buildings, "ChatChat2x" was supposed to provide a more reliable connection than its predecessor. In theory, users would only have to sign in a single time for each of their devices until forced to change their password later. By targeting high-traffic areas on campus, IS&T;'s goal was to limit downtime and respond to complaints of inadequate wireless coverage, The Signal reported in late 2011.
However, in recent months, students across campus have again reported increased difficulty connecting to the Internet on campus.
Just two weeks ago, for example, IS&T; had to reboot the whole network to fix a technical problem with their servers that resulted in more than five hours of downtime. A similar connectivity issue occurred in January.
And on a more regular basis, certain high-traffic areas like Langdale Hall and University Center seem to suffer regularly from dropped connections, even with the upgrades.
Of course, occasional hiccups can sometimes be expected, but for a major research university like Georgia State, these kinds of outages have serious consequences.
Innumerable campus offices rely on reliable and speedy Internet connections to simply function throughout the day. Researchers also use it to access to the school's libraries and data reserves online. And, most importantly, students often require wireless service for classroom instruction and often use CatChat as their primary Internet conduit to conduct business throughout the day.
Indeed, Internet connectivity has become so important that a study released last week found that more Americans would go choose Internet access over their televisions or cellphones. And, in recent years, a growing number of countries have even recognized Internet access as a basic human right.
Therefore, frequent disconnections like the kind Georgia State has recently experienced can be quite frustrating, especially for students who have footed the bill for the upgrades. After all, we pay more than $80 a semester in technology fees with the understanding that necessities like CatChat will be available when we need them.
Because if the Internet goes out while trying to submit a report or communicate with a group for an assignment, our jobs as students become that much more difficult to manage. If it were AT&T; or Comcast plaguing us at home, we wouldn't put up with this kind of service and we shouldn't have to put up with it here After paying more than a million dollars to improve the system, our laptops should be able to connect anywhere on campus.
Period.
Even if things have gotten better over all, recent failures demand renewed attention to the issue. We've waited more than three years for improvements already, and it's it's high time CatChat functioned reliably.