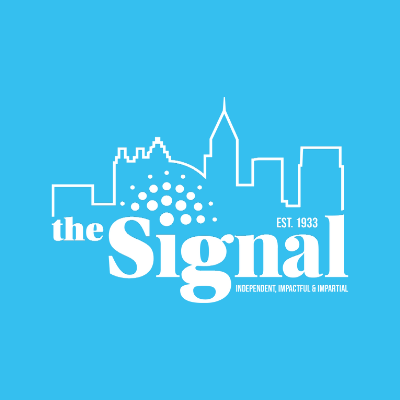 Candidate for vice president of Academic Affairs Breeana Minton violated campaign rules on March 23 by posting a flyer on Facebook before candidates were permitted to begin their campaigns, according to her opponent, Sebastian Parra, incumbent candidate for vice president of Academic Affairs.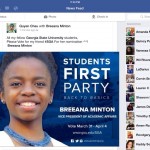 Parra sent an email to the election commission the same night the picture was posted with a screenshot picture showing that the flyer had been shared on Facebook by Quyen Chau at 11:20 pm on Sunday. Candidates were not permitted to begin campaigning until 12:01 am on Monday.
"Please let me know if there's anything else that I need to do in order to submit this official complaint. I understand that each candidates gets three strikes; however, I believe that this is a huge violation of our rules because clearly this candidate has approached other people to support her campaign. That is an unfair advantage because I have not campaigned yet. I hope that you will consider major sanctions," Parra stated in the email.
In an email to The Signal, Parra stated that he spoke to a member of the electoral commission board on March 25 and was told they would look into the complaint.
"I think the issue is that the electoral commission must be so busy with hosting the events this week, getting the candidates blog running, organizing for the debate and responding to all of our emails. It might just have slipped unnoticed but I am confident they will attend to this matter soon," Parra said.
However, as of March 28, Parra told The Signal that his complaint had still not been looked into.
Since the current officers of SGA are not permitted to handle election complaints, the election commission is responsible for handling them.
No official complaint was filed.