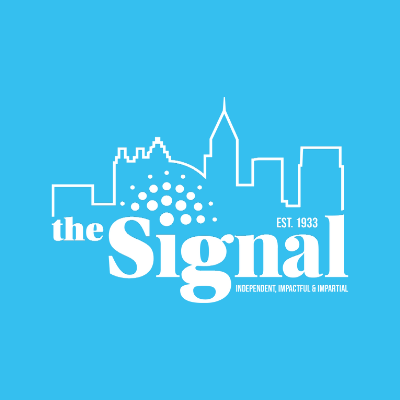 A lot of us are sad to see Turner Field "move"; its held the same location for nearly a decade and has provided students with ample parking in its expansive blue lot. However, if and when it does move, Georgia State students will have no choice but to buckle up and face a familiar form of extortion by having to pay for parking elsewhere.
Aaron James, junior at Georgia State, said his main concern for Turner Field's move is students will no longer be able to find free parking anywhere on or around campus.
Currently Turner Field is the only Georgia State-affiliated parking lot available to students to not require a parking permit. Chris Connelly of the university's Auxiliary
Services said the lot has approximately 1,700 parking spaces–that's potentially over a thousand students being forced to aimlessly circle Atlanta for parking, just to get to class on time.
Our massive commuter student population knows that the Blue Lot is available for registered student parking Monday – Friday between 7 a.m. to 10:30 p.m. and 7 a.m to 5 p.m. during Braves' home games.
Those who do take advantage of the blue lot also know the issues that come along with it.
If you do park there, you either face a 15-to-20 minute walk to campus or you wait for the Panther Express Shuttle. Still, it's worth free parking, right? I think so. But once it moves, that's 1,700 of the only free parking spaces down the drain.
Limited student parking isn't a new problem–in 2012, Students In The City, a blog featuring content by Georgia State students, highlighted the various issues our university's commuter culture faced.
Fast forward three years later and the question still lingers in the minds of all commuters: Are we really going to be forced to pay to park on or near campus?
There will be challenges to provide students with parking, but, allegedly ,steps are being taken to expand our parking availability, according to Connelly. However, this potential expansion all relies on whether Georgia State will seal the Turner Field proposal.
Even if it does, the $300 million proposal seems to primarily have its sights on turning the land into more residential and sports facilities, only briefly mentioning "commuter student parking."
I don't know about you, but I'm not convinced that any brand new development by Georgia State will make free parking a priority.
While we hold our breaths in anticipation of these developments and the big announcement over the fate of Turner Field and our parking situations, there are plenty of other parking options for students to choose from — that is if you're OK with high costs, waiting lists and potentially not having a space at all.
Parking permits for M Deck, the Lofts residential housing and T Deck are currently $215 per semester. However, waiting lists are automatically blasted out to students in emails at the very end of the semester and its a mad dash to get your name on there. If for some reason you can't, you're simply S.O.L (student outta' luck).
Also, there are additional hidden locations around the campus for parking, but they tend to be out of the way from a majority of the university's campus buildings
A previous article in The Signal's 2014 INCEPT Issue outlined a few of these locations, which included: the Shell Gas Station at $5 per day, the Lanier Parking Lot at $5 per day / $65 monthly and the Central Parking lot at $4 per day / $65 monthly.
While the costs for off-campus parking may come out to be a little cheaper than convenient on-campus spaces, the simple fact is that money adds up. Those who were already paying an arm and a leg in gas to commute each day really depended on the free Blue Lot Parking.
Now, they're not just going to be inconvenienced, they're going to be completely unable to get to campus at all.
Things are only going to get worse as an influx of prospective Georgia State students make their way to our campus in 2016 and beyond with the recent consolidation with Georgia Perimeter College.
I see this as a problem of Georgia State's general attitude towards their students. The reason the Blue Lot is the only free parking space for students is because Turner Field had plenty to share.
In order to prevent such a scenario and help improve our current never-ending battles with student parking on campus, the responsibility is 100 percent university's to pursue. Buckle up Georgia State: otherwise it's going to be a bumpy ride.
(Story suggested by Aaron James Junior, English Major)