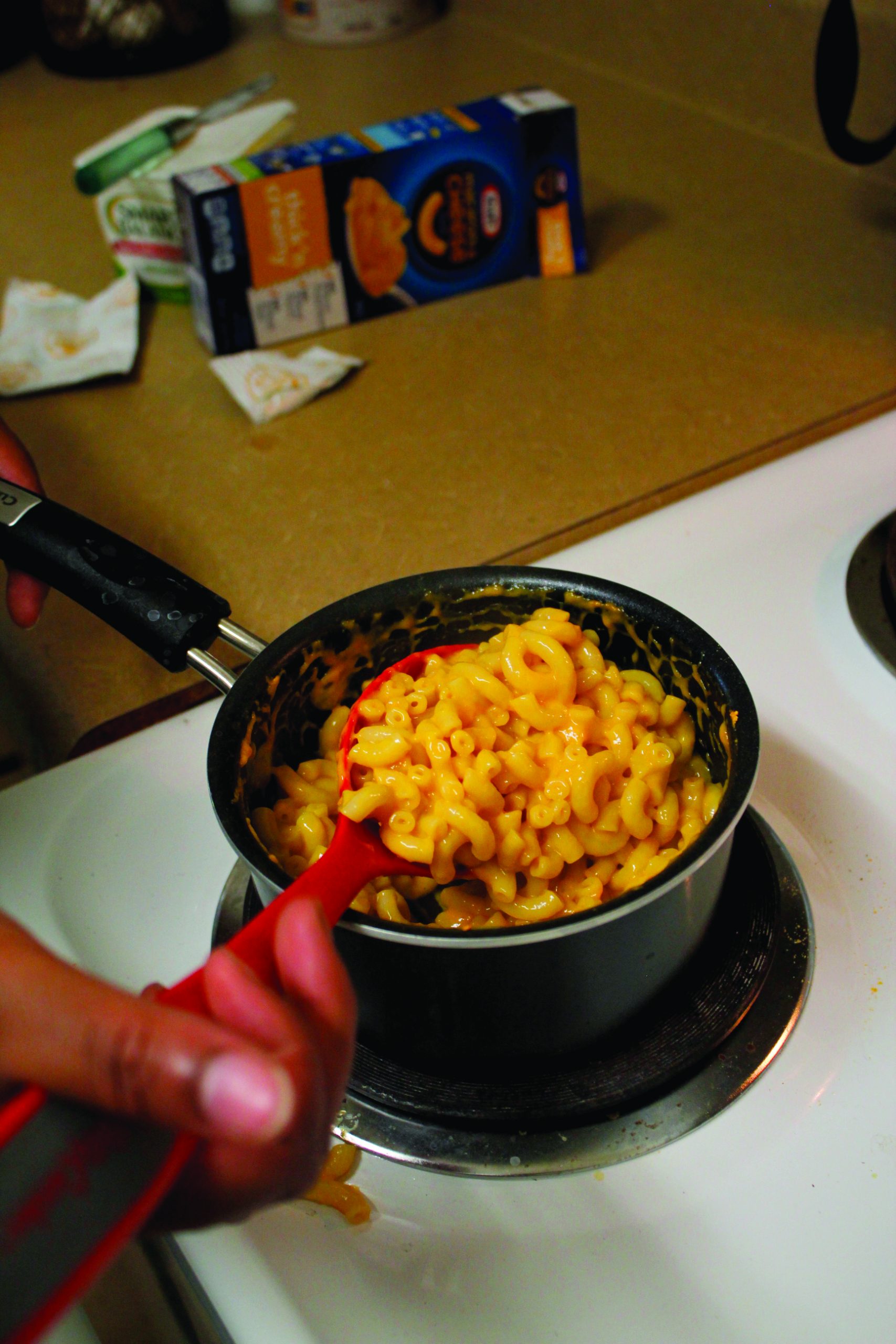 Baked & Spicy Box Mac and Cheese
Feeds ~5 people
Want to impress your friends with Gordon Ramsey approved flavors on a college-student budget? This easy macaroni and cheese recipe comes with a twist that everyone will love. 
The Signal is looking for a new recipe columnist! If interested, please go to thegeorgiastatesignal.com/join and apply. 
Sauce Ingredients
2 tablespoons of butter
⅛ cup of onions, finely diced
2 tablespoons of flour
2 cups of milk
¼ teaspoon of cayenne pepper
2 teaspoons of hot sauce
1 bag of cheese powder from box
1 ½ cups of shredded cheese
¼ cup of salsa
Optional Sauce Add-Ins
½ cup of red and green bell peppers, diced
1 cup of cooked ground beef
Pasta Ingredients
2 cups of pasta from box
8 cups of water
pinch of salt
Topping Ingredients
4 tablespoons of bread crumbs
6 tablespoons of shredded cheese
Steps
Preheat oven to 350°F

Boil water with a pinch of salt

Add pasta and cook until al dente; then strain

While pasta is boiling, melt butter in a large saucepan over medium-low heat

Add onions and let simmer until fragrant

Add flour and mix well

Slowly stir in milk 

Stir in cayenne pepper, hot sauce, salsa, and cheese powder

Stir in shredded cheese and let melt

If combining add-ins, stir peppers and beef into sauce

Combine cooked pasta and sauce into greased, oven-safe dish

Sprinkle topping ingredients evenly over dish

Bake in the oven for 20 minutes or until edges are bubbling and slightly brown

Remove from oven and enjoy!