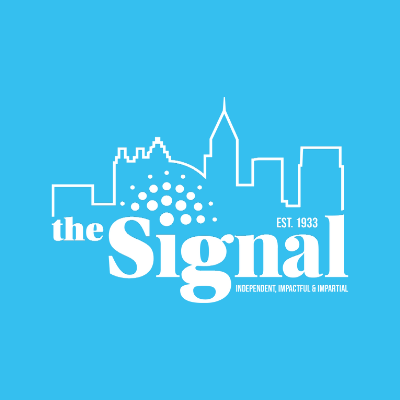 During the holiday season, families are always searching for new activities to do together. This year, they are able to take a magical journey through luminous foliage known as Atlanta's Botanical Gardens "Garden Lights, Holiday Nights."
This enchanting landscape will be filled with various color schemes and a appearance of giant butterflies, a unicorn, and frogs — all from imaginary worlds. There will also be a radiant rainforest and model trains to make the experience unforgettable, along with other forms of entertainment.
Georgia State has the honor of hosting this year's event on Dec. 4. Tickets go on sale Nov. 17, and will be $10 for GSU students and $15 for non-students.
"There will be a live pop DJ, there will also be a Decoration Station for Holiday crafting, as well as "make your own s'mores" kit that you can purchase and enjoy by the fire pits," said Gene Hunter, Campus Event's around Atlanta director.
Even though this tradition hasn't been around long, families will still find it a joyous adventure that they would be able to cherish for a lifetime.
"I hope that students and guests take away a new sense of tradition, this is not an ordinary event and not something that you can experience everyday or every holiday. This is also not your typical venue to have a show such as this (with lights and decorations)," Hunter said.
What is it exactly that makes this so unique to the other holiday-themed events occurring in the city? The concept is a creative twist on the simple tradition of hanging lights, with the Gardens adding characters and story lines to the mix. The most fascinating thing about this entire experience is that the visitors are surrounded by beautiful flora throughout the venue.
"I think the most interesting thing about The Gardens and the lights show is how they completely transform every aspect of The Gardens for the holidays," Hunter said. "For example, one of the most famous sculptures, "The Earth Goddess" goes from trees and flowers to a an array of bright lights."
The amazing part about this creation is that the plants within the Botanical Gardens are not the only thing "going green" — this entire event will be conducted in an environmentally friendly manner. Given the surrounding and concept of the gardens, it only seems fit.
"One interesting fact about the gardens is they actually have a green aspect to the show," Hunter said. "They use energy efficient LED lights,which are illuminated solely by the movement of electrons in a semiconductor material rather than a traditional filament," Hunter said.
The lightbulbs consume up to 80 percent less electricity than household bulbs, and last roughly five years.
And given the experience is at such a low cost, it won't burn a hole in patrons' wallets.
"I definitely think people should attend this event because first, we are offering a great discount for the students as well as faculty and other guests," Hunter said. "And it is something new that we are bringing to Georgia State and hopefully if there is a good turnout we can possibly make this a tradition every winter."
Being that this is the initial time that Georgia State will be involved with the event, students, staff, alumni, and families will more than likely be more invested in attending this year. When they do, it is almost a guarantee that what they find in that vast, green wonderland will be nothing short of spectacular.
"This will be my first time attending this event and I'm most excited about just seeing all the lights and watching the gardens transform into a holiday extravaganza," Hunter said. "I'm also most excited to just see the students and guests enjoy themselves with all of the different activities that the venue has to offer."