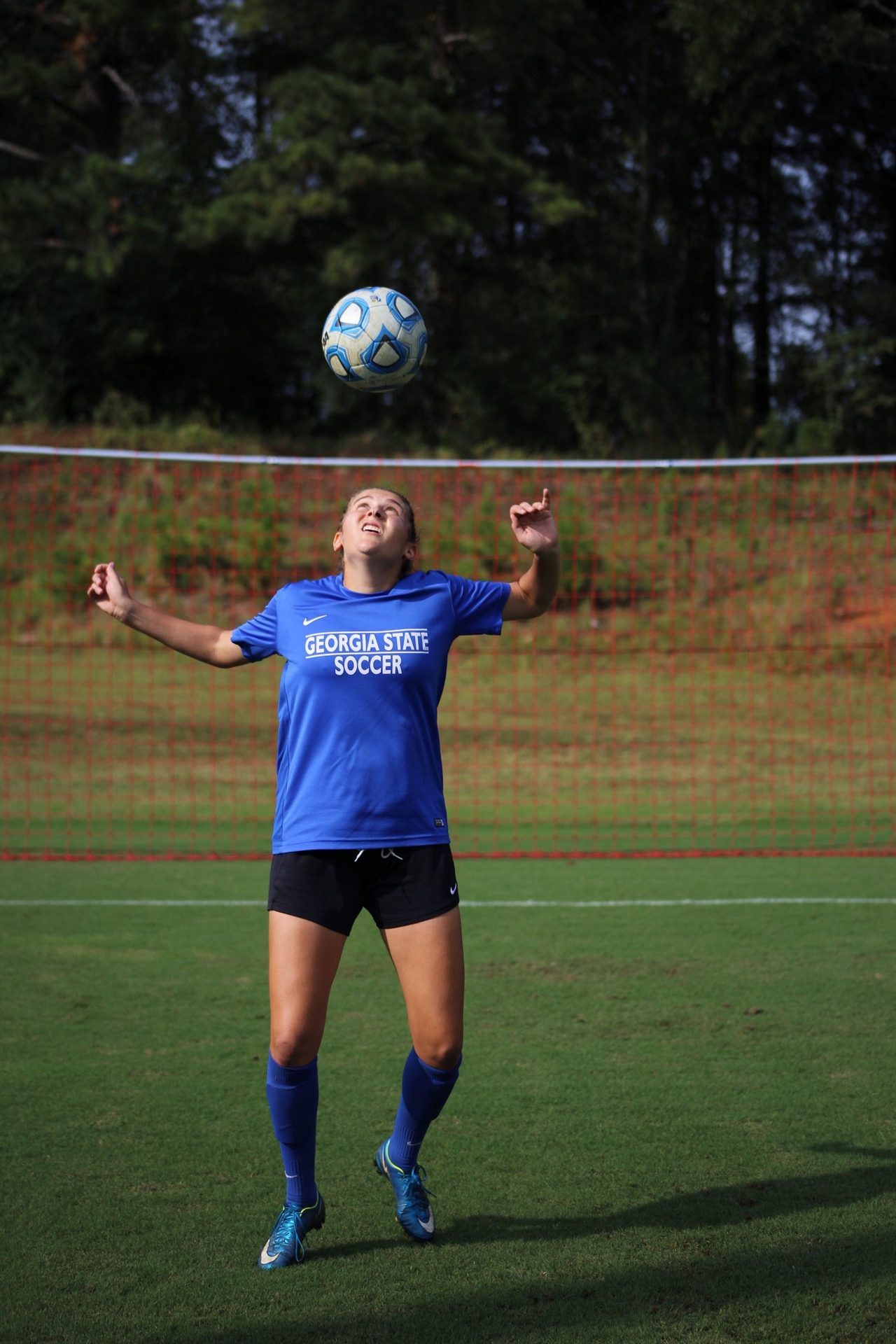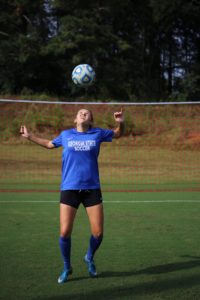 Suzanne Arafa is coming off a breakout season last year for the Panthers' women's soccer team and looks to continue that success for her final season. Arafa has a strong passion for the game of soccer that has allowed her to develop into the players she is today.
When asked about how she has become so successful as a soccer player, Arafa detailed this passion for her sport.
"I would say it is my tremendous love for soccer, coupled with hard-work that matches that love for the beautiful game," Arafa said.
Arafa loves the game of soccer and because of that love, it brings about an extra motivation for her to work even harder to get better day in and day out. That passion that she has with soccer has been resonating within her ever since she first started playing as a child.
U-7 where it all started for Arafa
Arafa always knew she wanted to play soccer since she was young and thankfully a local club and her father gave her that opportunity.
"I started playing soccer at a young age and I knew then that I wanted to play soccer," Arafa said. "I asked my dad and he took me to a local club. They asked him to coach a co-ed U-7 team. I played every position on that team and began to learn the game and develop my soccer skills."
After playing with the club for some time, Arafa started to realize that she had real potential to become a great soccer player one day. Knowing that a young age, gave Arafa the advantage to get a head start on becoming an even better player.
"I quickly outgrew that team, joined a bigger club and continued to develop my skills until I made an academy team where my coaches taught me the tactics and the technicals of the game," Arafa said. "From that point on, the game of soccer has become my passion and my love for the game has become a commitment."
Arafa's hard work and commitment to the game of soccer paid off as she was named a starter as a freshman in high school. In her freshman year at Allatoona High School, Arafa led the team to their first state playoff appearance and was named to the All-County Second-Team that year. After that Arafa only improved each year.
Her sophomore year she was named the most valuable player for her team and took Allatoona to the final four of the state championship. And finally in her junior year, Arafa brought the school their first soccer state championship. Still to this day, she currently holds the school's record for career goals, 90, and assists, 104. In addition she played club soccer for the North Atlanta Soccer Association (NASA) and Concorde Fire Soccer Club and won a State cup championship with both clubs. She also played four years with the Georgia Olympic Development Program team.
Arafa arrives at State
Arafa joined the Panthers' soccer team as a sophomore, she was at Kennesaw State her freshman year. In her first season with the Panthers, Arafa was adjusting to playing Division I soccer and building chemistry with her new teammates. She played in 19 of the 20 matches with more than 488 minutes of play and experience. It wasn't until her junior year that she became the breakout star we know now.
Last season, Arafa started in all 21 games and played over 1,200 minutes. She led the team in goals with nine and scored two of the three goals the Panthers scored in the Sun Belt Tournament. She was the 2015 MVP, was named to the 2015 All-Sun Belt First Team, 2015 Sun Belt All-Tournament Team and the NSCAA All-South Region Third Team.
After her breakout season, Arafa was invited to train with the Egyptian Women's National Team over the summer in preparation for the Africa Women Cup of Nations later this year. Arafa had an impressive performance during her training with the team and earned a spot on the Egyptian Women's National team to play in the Africa Cup of Nations.
"It's an honor to play for the Egyptian National Team and I feel very lucky to make the squad for the Africa Cup of Nations," Arafa said. "I have spent two thirds of my life on the soccer field, if not more, and love the beautiful game. I always wanted to improve my game and take it to the next level."
Arafa's passion for the game has contributed to her success as a player and being able to play soccer at the highest level while in college is a result of that passion and commitment.
Can Arafa lead the Panthers to a Sun Belt Title?
Arafa making the Africa Women Cup of Nations Tournament is a great thing for her to look forward too, however first she has to finish her final season at Georgia State.
The Panthers lost last season in the Sun Belt Conference Tournament Championship to South Alabama after pulling off upsets over Texas State and Troy. Coming into this season the Panthers have a new head coach in Ed Jocye to go along with a new staff as well and Arafa has grown fond of her new coaching staff.
"Our new coach and coaching staff are fantastic," Arafa said. "The most impressive thing about them is the ability to effectively motivate us. I feel we are learning MUCH faster. In time, I feel we will win more games, learn life lessons, improve our soccer skills faster, have more fun, and become better players and people."
Along with a new coaching staff, the Panthers also have some new players, bringing in nine newcomers to the team after losing 10 seniors. Even with the loss in experience, Arafa feels the team can still have great success like last year.
"Yes, we really miss the experience of last year's 10 seniors,"Arafa said. "But their successful legacy of knowing how to win stays with us and as a program. Yes, it puts some added pressure on our young team, but it also motivates us to do even better than last year At least, this is what we are hoping for as the season progress and our freshmen gain more experience."
Indeed the freshmen are gaining more experience as the season continues for the Panthers, especially with Arafa still not stepping on the field yet with an undisclosed injury. The Panthers are currently 1-2-1 on the season, but look for them to improve as the season goes once Arafa steps back onto the field to lead the freshman. She was named to the Sun Belt Preseason All-Conference Team this season and practiced at the highest level in soccer with the Egyptian National Women's Soccer Team; no one's more qualified to lead a young team like this than Arafa.