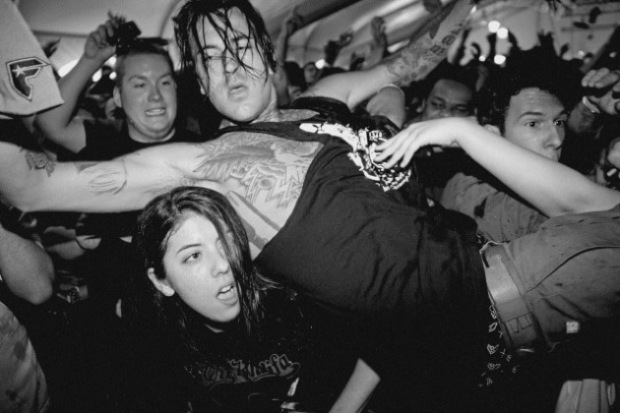 A3C begins this week, and the buzz is rapidly growing for Atlanta's annual cultural festival. This year, A3C has expanded even further than last, taking larger strides into the realms of film, fashion and fine arts. The festival will feature some of Georgia State's own talent, as well as headliners such as ASAP Ferg, Talib Kweli, Bun B and Ghostface Killah. 
The A3C festival is an annual event that features dozens of musical acts from around the country. From Oct. 2 – Oct. 6, mixers, concerts, and panels will be held in different Atlanta neighborhoods. The notoriously small venues (Star Bar, the Music Room) are the perfect junction to give fans an up close and personal experience with their favorite artists.
A3C kicks off this Wednesday with the DunkxChange at 1 pm at the Quad. The festival will continue throughout the entire week, ending Sunday, 10:00 pm at the Music Room. With the whirlwind of developments and changes in this year's festival, the Signal spoke with Media Relations Director Lucien Wall to get more information.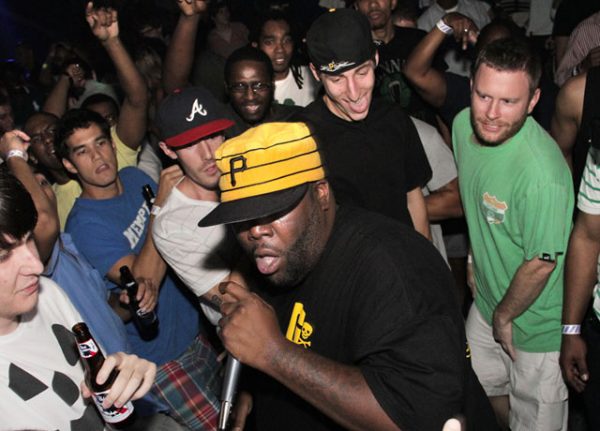 "A3C is really a festival looking to bridge the gap between people and all forms of art," Wall said. "We're really looking to create a more intimate experience between artists and the fans, someplace where you can really connect to the culture."
Wall works on the ins and outs of the festival, and started his career as the online content writer for A3C. He said that the festival grew from a small time cultural movement to one of the most powerful networking opportunities in the South.
Wall believes A3C has grown into something much larger than music.
"It has grown into a place where you can get educated on the industry while also taking in a massive amount of culture" said Wall. "You can network with thousands of people, and get involved with hundreds of media outlets."
Wall said that with the overwhelming amount of activities going on at the same time, the biggest problem becomes deciding which events to go to.
Wall also explained how the visual art aspect of the festival has changed; beginning as a place for freelance artists to hustle and sell their creations, now visual art is a crucial part of the festival.
"Freelance artists would always showcase their work between events, and fans would buy the work in support" said Wall. "Eventually we realized that visual art could support itself as another entity within the festival, and we took it from there."
Wall also explained how the art of film has gotten more attention as well.
"In terms of film, we really started reaching out to the Atlanta Film Festival committee and put our heads together to find ways to incorporate it more.We're showing some documentaries that should be pretty cool."
Along with the film and visual arts, there is also the realm of Style, which is receiving more attention as well. Featuring new styles by famous streetwear designers and stylists, there will be a trade show booth for orders and purchases of exclusive designs.
"Our Style panel will mostly be dealing with fashion and highlighting a lot of new styles that are out there" Wall said. "It's the perfect opportunity for artists to make a connection with new brands, and stamp themselves with exclusive looks."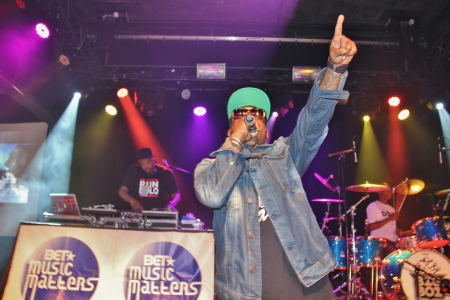 Wall also explained the difficulties behind putting the festival together, starting with the coordination.
"Artist availability is always a tough thing to get together" Wall said. "The pre-planning phase includes us making our Wish List for who we'd like to come out. After all the artists are locked in, it really comes down to getting the logistics squared away for our patrons and media members."
Wall said that making the festival a more fan-friendly experience comes first. Several improvements have been made to the layout of the festival in sight of this, including location (Old 4th Ward, and East Atlanta) and providing shuttles to transport fans from place to place.
A3C is also very well known for its informational panels that serve as learning tools for all. These panels feature artists, executives, and industry professionals that provide advice and direction for creative people looking to get their foot in the door.
"We have some great panels for all types of artists" Wall said. "We talk about everything, from touring, to production, to money management. It's basically us getting the most qualified people to come on stage and drop knowledge on anyone looking to get their foot in the door."
Wall also explained that helping artists improve their brand is a key feature of the panels as well, teaching people how to market and brand themselves.
"We also have a product workshop where we go down a checklist of what should be done if you're an up and coming artist" Wall said. "What's your next move? Are you working on a project? Are you protected? These are things you need to be accounting for, and these are the things we discuss."
Another new dimension being added to the festival is the "Heineken Mural Project", in which five visual/street artists from around the country will create live art featuring the events and performances at A3C. One of the artists on that list is Atlanta's own Frank "PaperFrank" Dunson, renowned tattoo artist and painter.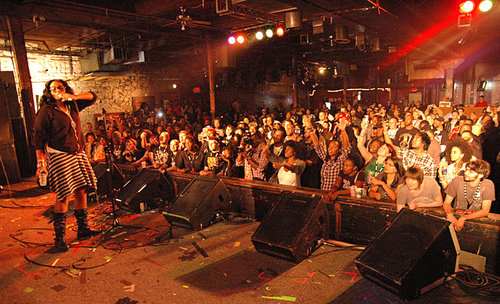 "When we began looking for our visual artists, we wanted to pick people who were known as the tastemakers and visionaries in their respective communities" Wall said. "Whoever seemed to have a substantial role or impact on their local culture was in our selection process."
Wall said he believes the A3C festival acts as an exclusive forum for new talent to get discovered and introduced to the industry as a whole.
"We honestly look at the festival as a quality over quantity thing" Wall said. "There are so many opportunities to get discovered; for example Trinidad James had his first real performances at A3C around this time last year, and even got signed at the festival. Now he's touring the world, so it just goes to show you the power that this festival has."
Overall, the A3C Festival is a very promising event for all crowds, whether they are musicians, artists, designers, or simply fans coming to enjoy good music. There will be a long week of gatherings ahead, and all in attendance are sure to be impressed.