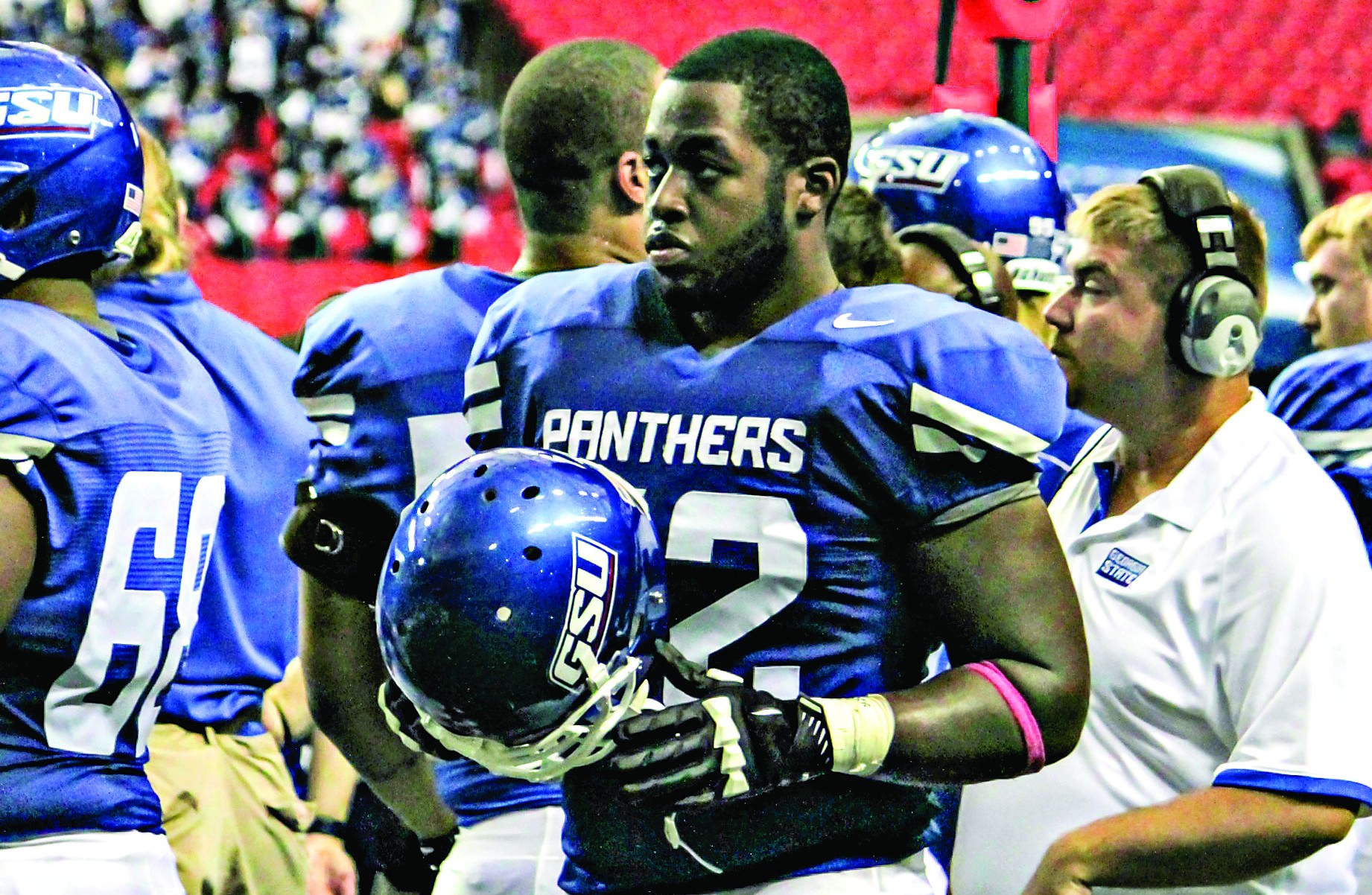 Keeping Georgia State's diverse demographics in mind, it's no surprise that one of the football team's most distinguished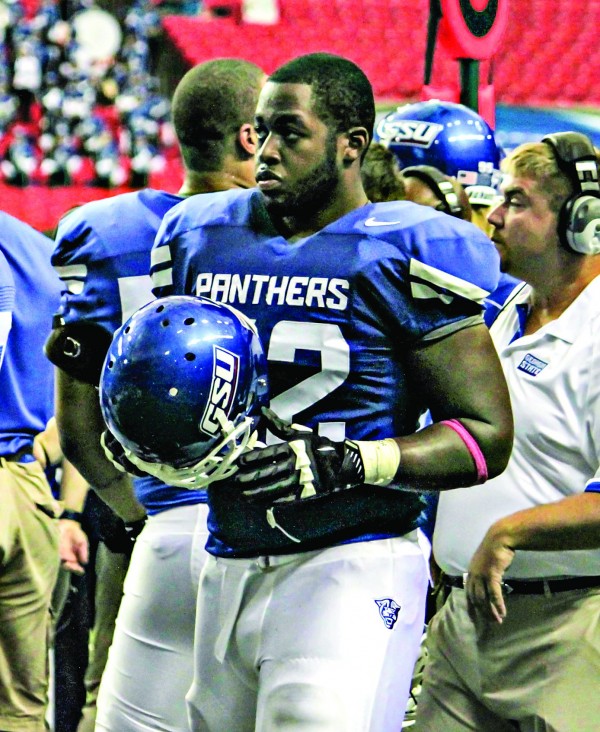 members is an Italian of Ghanaian descent.
Harrison Clottey, a 6-foot 5-inch, 300-pound offensive lineman, was stepping onto a football field for the first time just three years ago.
"My high school coaches really encouraged me to play football," said Clottey. "I was actually playing basketball until my sophomore year in high school, but I wasn't getting any taller. You realize being a 6-foot 5-inch big-man isn't going to cut it as you get older".
Clottey has always been a multi-sport athlete, dating back to his years growing up in Italy. American football hardly gets attention in Europe, so Clottey's blooming on the football field is quite incomprehensible.
"Soccer is the most popular sport in Italy," Clottey said. "I enjoyed basketball from an early age as well, but nobody really plays football in Italy. The only time you'd see people playing football was if a movie being filmed had an American
football scene in it."
Clottey lived in Sassuolo, Italy until he was 10 years old, relocating to Georgia with his family, who felt that America provided an education that is unavailable in many other places.
"My best memories from those days are with my family," Clottey said. "I still have a few friends that I keep in contact wi
th through Facebook, but they all have their own lives now, whether it be raising families, working, or going to school."
Clottey said that coming to the United States was a culture shock for him, most notably in the school system.
"Learning to socially adapt to the norms of American culture was definitely hard at first," Clottey said. "Americans are a lot more interested in the petty and materialistic things of life. I had to get used to being judged by how many pairs of sneakers I owned or which game systems I had. At first I didn't understand, but I'm used to it now though."
Clottey's mentality carries over into his approach towards football, stating that the team still has many improvements to be made.
"As soon as we transfer our offseason work onto the field on game, I believe our fortunes will turn around."
Clottey said that, in order to improve, the players need to stick to their role on the field and reach a level of steadiness.
"Everybody needs to individually focus on their assignments and techniques on Saturdays. If everyone is doing their job as a unit, we'll produce. I feel like we've been lacking consistency," Clottey said. "There may be some plays where only nine guys out of 11 are in sync with each other, and those are the big plays that often swing the momentum in or out of our favor."
In a future, Clottey believes that the team will earn the fear from its opponents and respect from its fans when they begin to translate their potential into wins.
"We haven't given the student body what they deserve out of this program, and I know th
at as soon as we begin to see success, the support will come," Clottey said. "We have to start winning and handling our jobs in order to get the support. Everybody loves a winner."