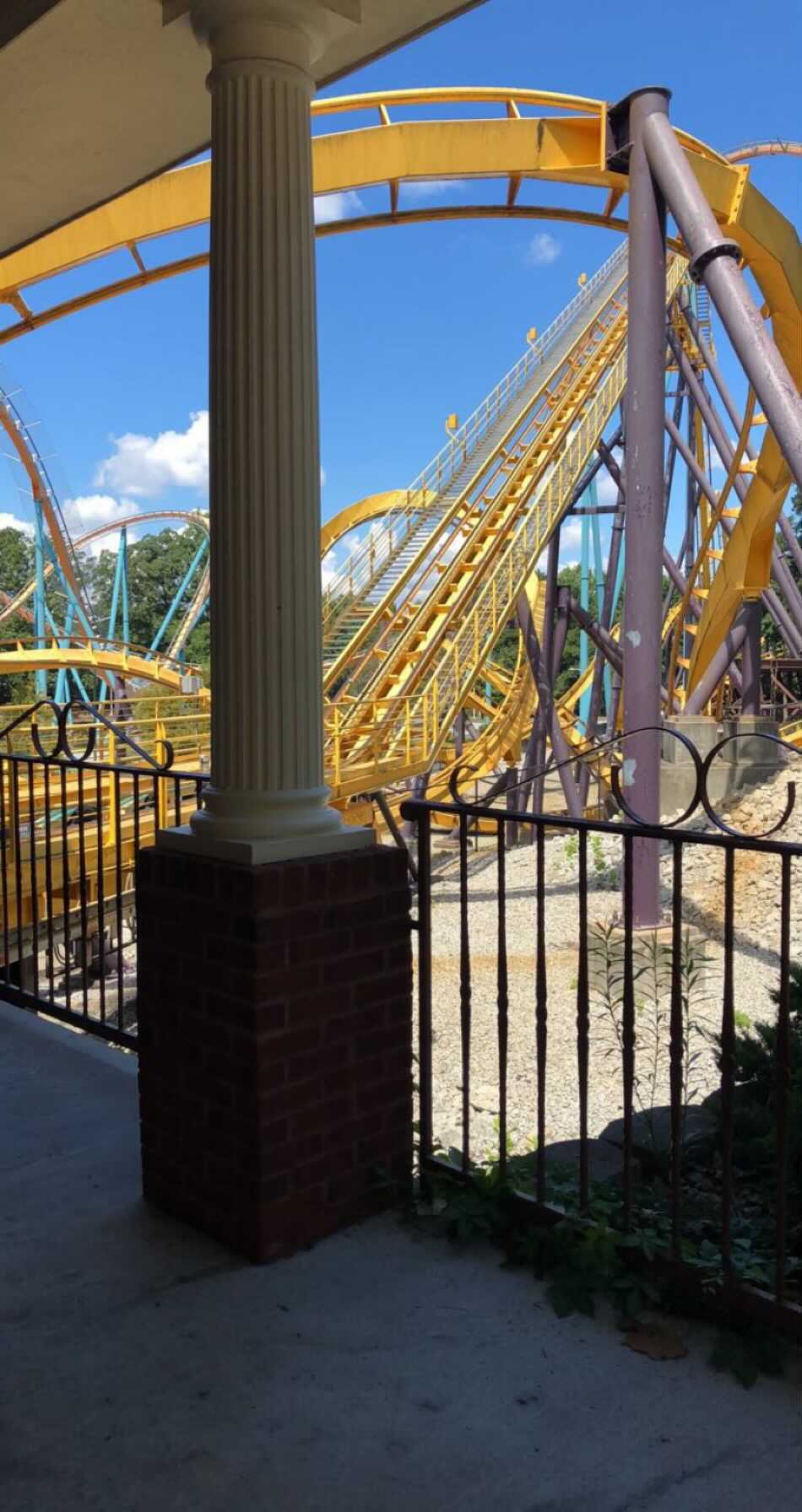 Georgia State's Spotlight alarmed many students at the start of the university-promoted Six Flags Day.  
Spotlight is a department that is driven by the Georgia State community. Their role is to engage students and faculty alike with programs that encourage community bonding on campus. 
However, the organization received backlash following its Aug. 17 announcement of the annual Georgia State Night at Six Flags Over Georgia. Initially planned for Sept. 18, the event would offer students tickets to the amusement park at a discounted rate of $20 and $5 for a meal, parking not included.
The CDC notes that large-crowd events, such as amusement parks and carnivals, must be avoided at all costs due to the impossible nature of maintaining social distancing.
Six Flags Over Georgia is a prime example of a "higher risk" activity. 
In fact, as Six Flags reopened in July, they announced "mask break zones" near water attractions or pools. Though face masks will be sold at the gate, they are not required in pools or water rides. 
The Spotlight organization promised temperature checks for each student and mandatory masks to mitigate the COVID-19 threat. But Panthers were less than impressed.
Students immediately took to social media to express their anger at the "recklessness" of Spotlight's decision in the middle of a global pandemic. 
Georgia State junior, Kayla Osman, expressed skepticism towards the safety measures that Spotlight planned to implement for Georgia State day.
"I'm sure they had good intentions, but checking temperatures and wearing masks isn't going to cut it when there could be tens or even hundreds of people," she said. "There are individuals with COVID-19 who are asymptomatic, and hosting a large event like this, especially with college students, is just asking for trouble."
Many commented that, despite the extensive amount of classes taking place online, seeing such a risky university-sponsored event is unsettling.
Young Democrats of Georgia State President Libby Seger said, "WE ARE IN A PANDEMIC… this is such a disappointment to see. Shame on you all."
She asked the student body to voice their concerns by contacting the Spotlight office and emailing Georgia State University President Mark Becker to terminate the event. She even mentioned plans to start a student petition to argue against the event.
Osman expressed criticism, commenting that it seemed like Spotlight "forgot about the pandemic." 
"I was disappointed honestly. As much as I'd love to have a Six Flags day, it's not necessary, especially during a time like this," she said. "I wasn't surprised, however, because I see a lot of people trying to live life normally right now, just with masks on."
Many students even criticized the Student Government Association and their approval of the event. However, University-Wide President Kaelen Thomas spoke against the event as well. 
"Not only is this reckless, but [they] are using student fees to do it too," he said.
Thomas said that when it comes to Spotlight event approval, "Spotlight and SGA have no such relationship." Senior Director Boyd Beckwith and Student Life Director Gail Sutton oversee the organization.
According to the Spotlight Home Page, the organization receives funding from student fees used "for programming that meets the diverse needs of the university community."
After the extensive backlash from students, Spotlight canceled the Georgia State day and instead offered discounted tickets to students throughout September. Six Flags will still honor students who purchased the tickets prior to the cancellation.
"I feel like it comes across as [Georgia State] prioritizing their partnership and the financial aspect over students' health and safety. … discounted tickets will encourage students to be in a public place with lots of people," Osman said. 
According to Sales Representative of Six Flags Sharda Williams, Spotlight annually submits a proposal to determine the cost of the event. 
"Whenever groups reach out and request a quote, what we typically do is ask for a proposal," she said. "That proposal would need to include how many guests, what time of year, would you like a catered event, do you want parking?"
After a proposal is sent to a sales representative, Spotlight receives around four different price plans to choose from. This particular event usually costs thousands of dollars.
Though the event is canceled, student discounts are valid until the end of the year. 
Spotlight has declined to comment to The Signal on the matter.  
Despite the cancellation of most in-person activities throughout the semester, Spotlight's decision to host the event raised questions on how Georgia State is mitigating the virus's spread across the university, especially since they are in direct control of Spotlight and their event coordination.
Georgia State News Hub reported that the Georgia State community has created over 50,000 coronavirus test kits, sewed thousands of face masks for frontline workers and raised emergency funds for more than 2,000 students in less-than-ideal situations. 
Fiona Fung-A-Fat, a sophomore at Georgia State, believes that the university has taken adequate precautions despite student pushback.  
"I think [Georgia State] has done their part trying to keep things clean and safe for us; now it is the students' turn to play their part," Fung-A-Fat said.
Though many students are taking the initiative to prevent spreading, Osman noted that she has seen many students who are not taking the pandemic seriously. 
"I know so many people who still go to huge parties and clubs – and they aren't social distancing and keeping their masks on the whole time," she said. "I guarantee there would be students who would pull their masks down at Six Flags when given the chance."
Many students are relieved that the event was canceled and concerned about the potential impact that the Six Flags event could have had. 
"It's impossible to know, but COVID-19 could have easily spread in an environment like that," Osman said. "It would have been really unfortunate if that happened and students had to be displaced from campus – especially when the event wasn't necessary and was preventable."