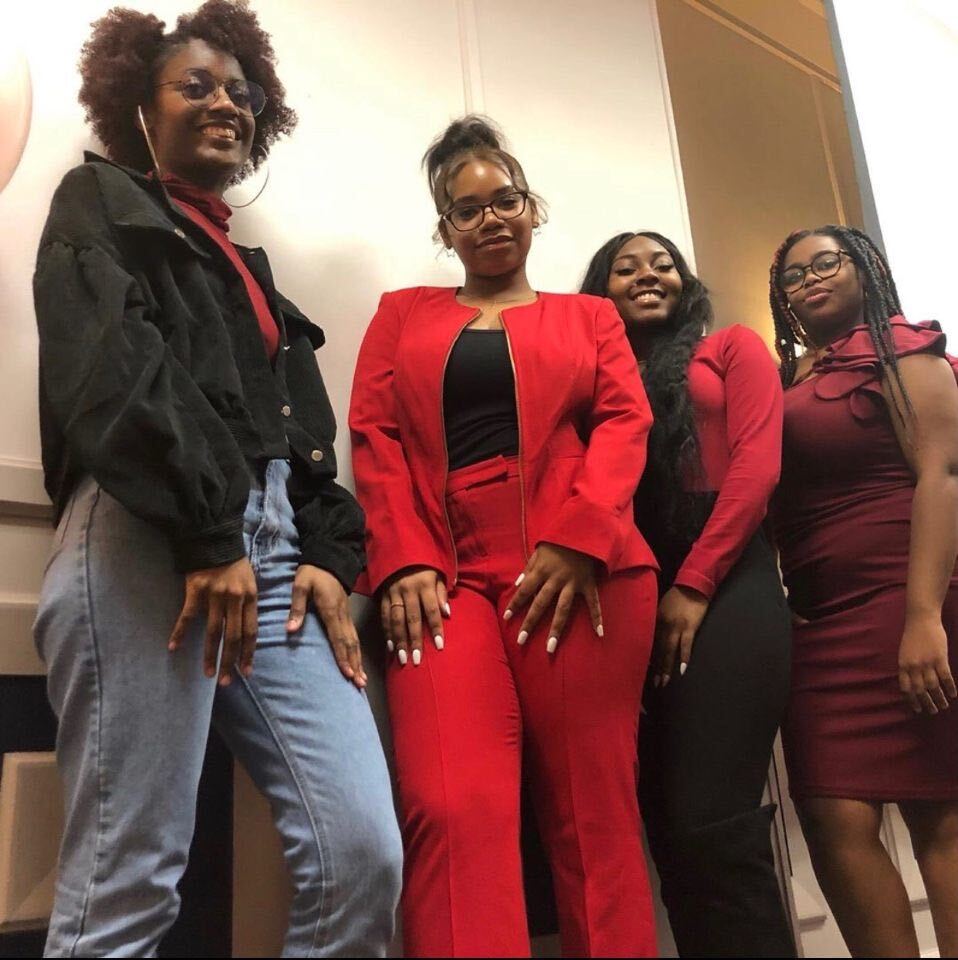 PERIOD aims to promote acceptance and diversity of women and their bodies, having prided themselves on advocating for the menstrual movement through community service and public advocacy. In June, a scandal surrounding its founder overshadowed its original values.
PERIOD founder Nadya Okamoto was accused of convincing smaller menstrual advocacy organizations to become PERIOD chapters, allowing her to avoid potential competition and take full credit for others' work.  Smaller organizations, such as Code Red Co, were created by women of color who thought they were entering a partnership but were instead pushed aside by PERIOD.
The public backlash from the scandal coincided with the recent resurgence of Black Lives Matter, leading many chapters to rebrand themselves and independently contribute to the menstrual advocacy campaign. Georgia State's PERIOD chapter chose to rebrand, becoming The Cycle GSU. The organization chose to rename the group to sever ties with PERIOD's national organization.
Georgia State's PERIOD chapter thrived on being all about inclusivity and creating a safe space for diverse conversations on menstrual health. It was only natural that this rebranding happened promptly following this scandal. President of The Cycle GSU Genesis Williams agrees with this sentiment as she hopes to carry on these values and disassociate from the chapter's former title.
"We are a diverse organization, but [on] our executive board, many of our members happen to be Black women," Williams said. "It didn't sit well with us to know that [Black, Indigenous and people of color] women and men basically created that organization and were never rightfully credited for it. In solidarity with our peers and family, we decided that we would rebrand and dissociate ourselves from PERIOD rather than disbanding."
The rebranding was essential for the organization to foster a space of inclusivity in the menstrual movement.
"Since our debut, we have received so much love, and many people agree and approve of our decision to rebrand," she said. "We want The Cycle to be a safe space for everyone. Every voice will be heard, appreciated and will have a part in this growing movement."
The organization has no plans to slow down following this rebranding. They look forward to continuing to impact this movement.
"There is lots of work to be done in this movement," Williams said. "We have many events, community service opportunities and bonding to do. It's truly going to be an amazing year for us and our movement."
The Cycle has been working towards establishing themselves through community work and virtual events as they aim for their impact to be more considerable among the Georgia State community. The Cycle public relations chair Brittnie Watson agrees with this as she hopes to see the organization accomplish big things this school year. 
"Even though we are small and fairly new on campus, we are making big moves," Watson said. "One of our goals is trying to dismantle the tampon tax, which places heavy taxes on menstrual items. We have been working alongside other period organizations to dismantle this tax hopefully."
Although facing many changes, the organization's values remain authentic to itself. This authenticity will hopefully lead to a greater impact on campus and in the Atlanta community.